The Dreamy Waist-to-Hip Ratio
Jennifer is the ultimate sex goddess! Her round and full buttocks and big jiggly breasts are perfect for those who appreciate the natural female form.  With her hourglass figure, wider hips, and thicker thighs, Jennifer is the ultimate fantasy for those who love plump women. Take your time and explore every inch of her plump body, you'll feel like you're touching a real woman!
Built-In Strong Skeleton for Multi-Pose Fun
The plump curvy body of our Jennifer, will leave you wanting more. In addition to her realistic physical appearance, Jennifer's built-in metal flexible skeleton means you can easily bend her waist and legs to your desired position for maximum pleasure.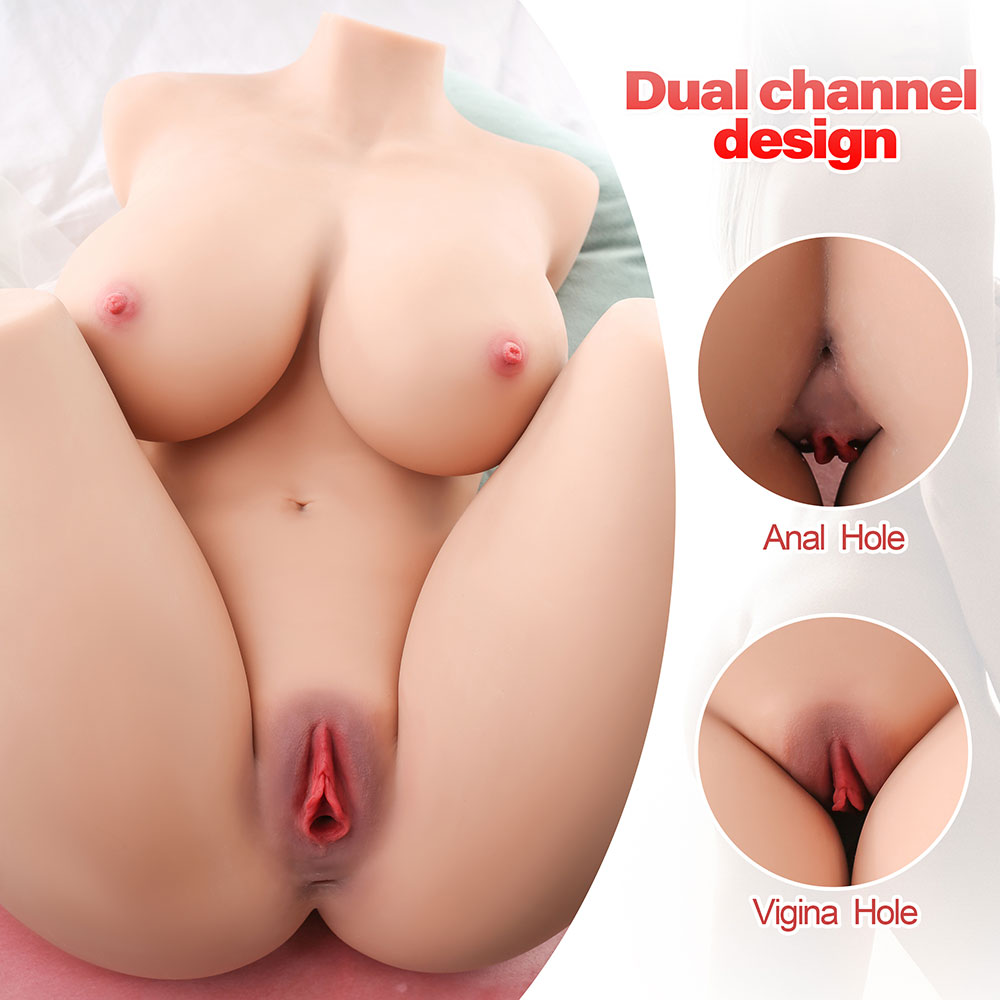 Experience the Realistic Sensation of a Perfect Vagina
Great sex is all about realism! Our designers paid attention to every detail to ensure that Jennifer is designed with the perfect female vagina and anus appearance, with soft outer labia and folds that feel just like a real woman. Especially her pink pussy lips and realistic anal holes, mimicking the realistic appearance of a real woman's genitalia.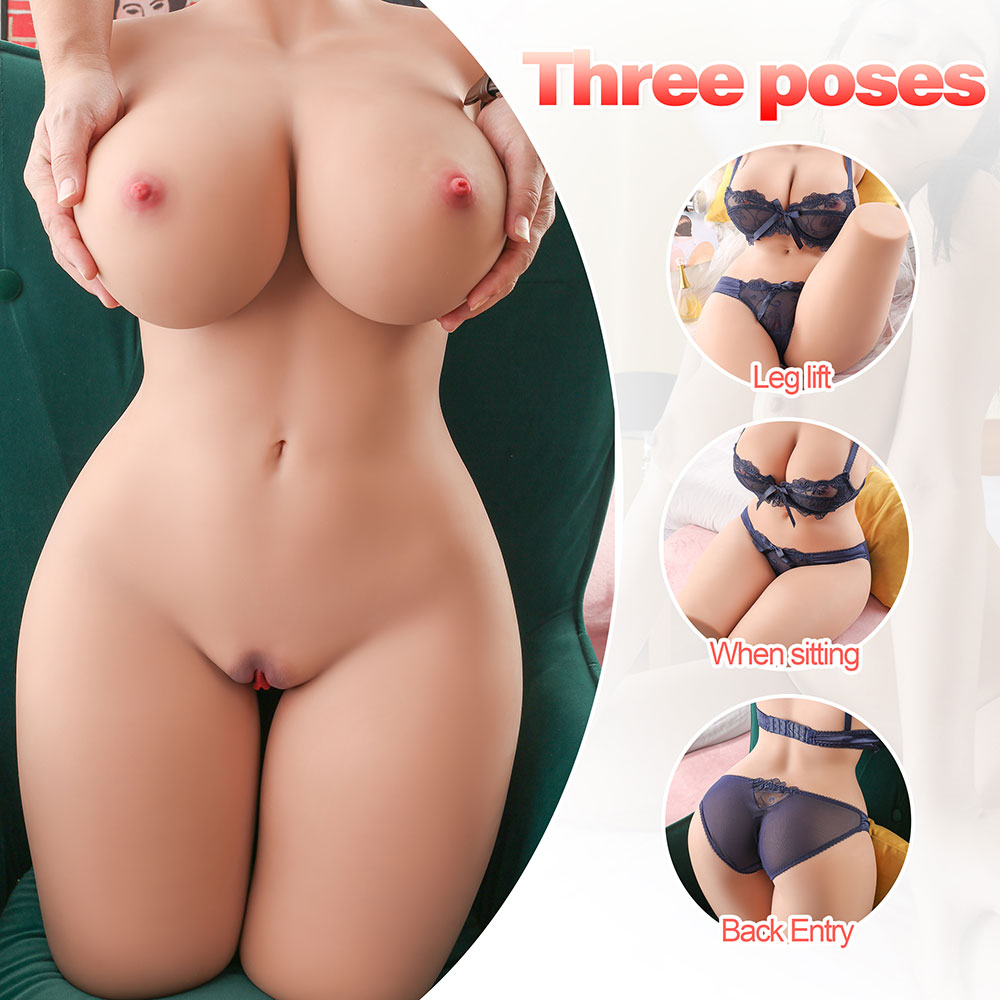 Let Jennifer's Fuckable Tits Give You the Ultimate Breast Play
At the heart of Jennifer's appeal are her natural and slightly falling big and soft breasts. Her realistic nipples are one of her standout features, with their pink coloring, realistic texture, and a little indentation to the tip. Look at her soft bouncing big breasts, you could give them a slap, they will jiggle in the sexiest way, giving you an impression of playing a real woman!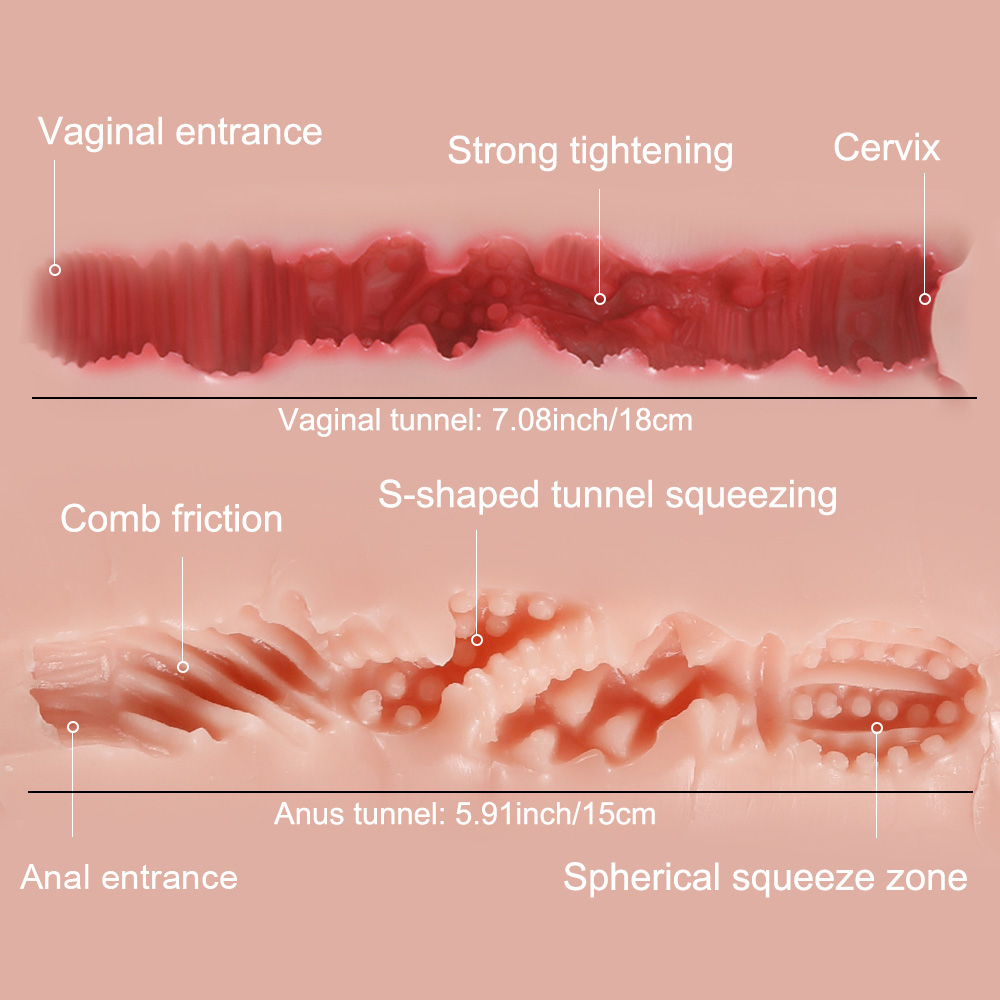 Realistic Dual Tunnel Design
This realistic sex torso is the perfect female replica, down to her most intimate parts. Jennifer features a unique dual channel design with spiral-shaped textured and striped particles and a powerful grip to add to the realistic experience of having sex with a real woman.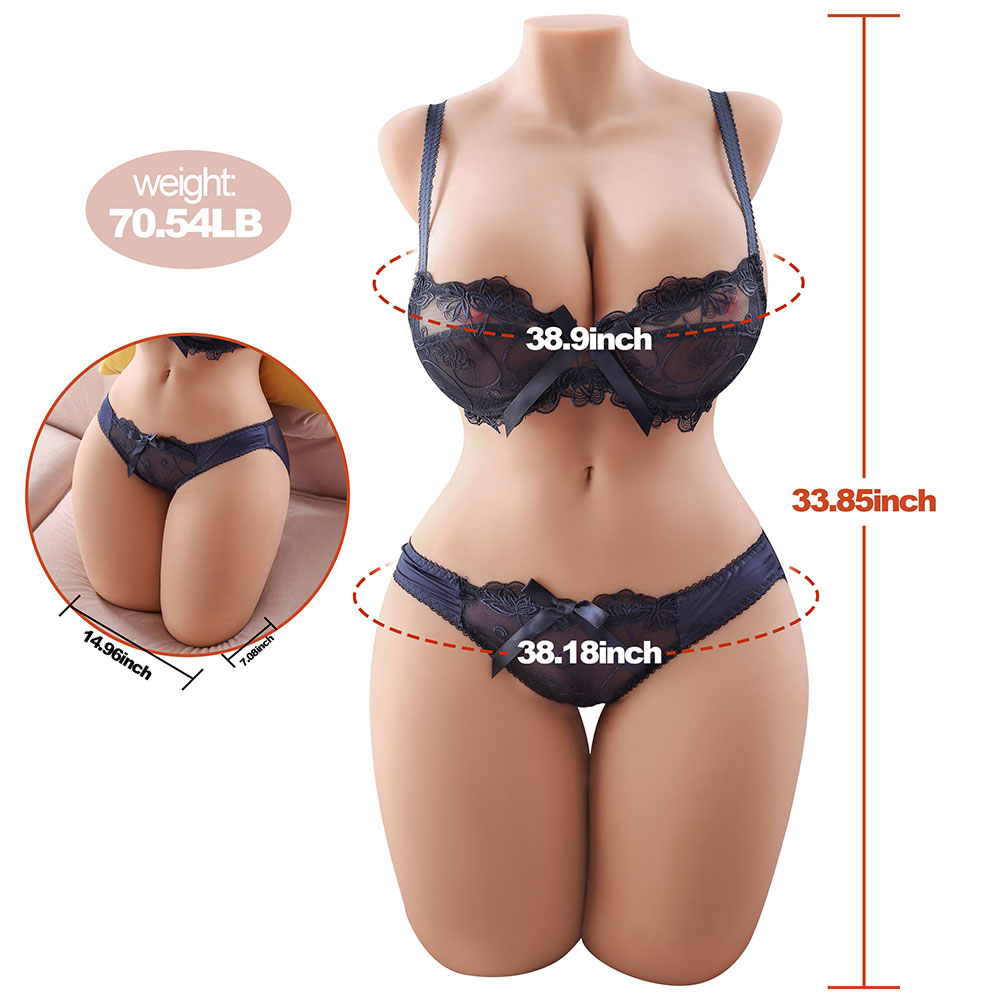 Measurements
Length: 33.85inch/85.98cm
Waist: 24.02inch/61cm
Bust: 38.9inch/98.81cm
Hip Circumference: 38.18inch/96.98cm
Weight: 70.54lb/32.00kg
Material: Body Safe High-End TPE, Stainless Steel