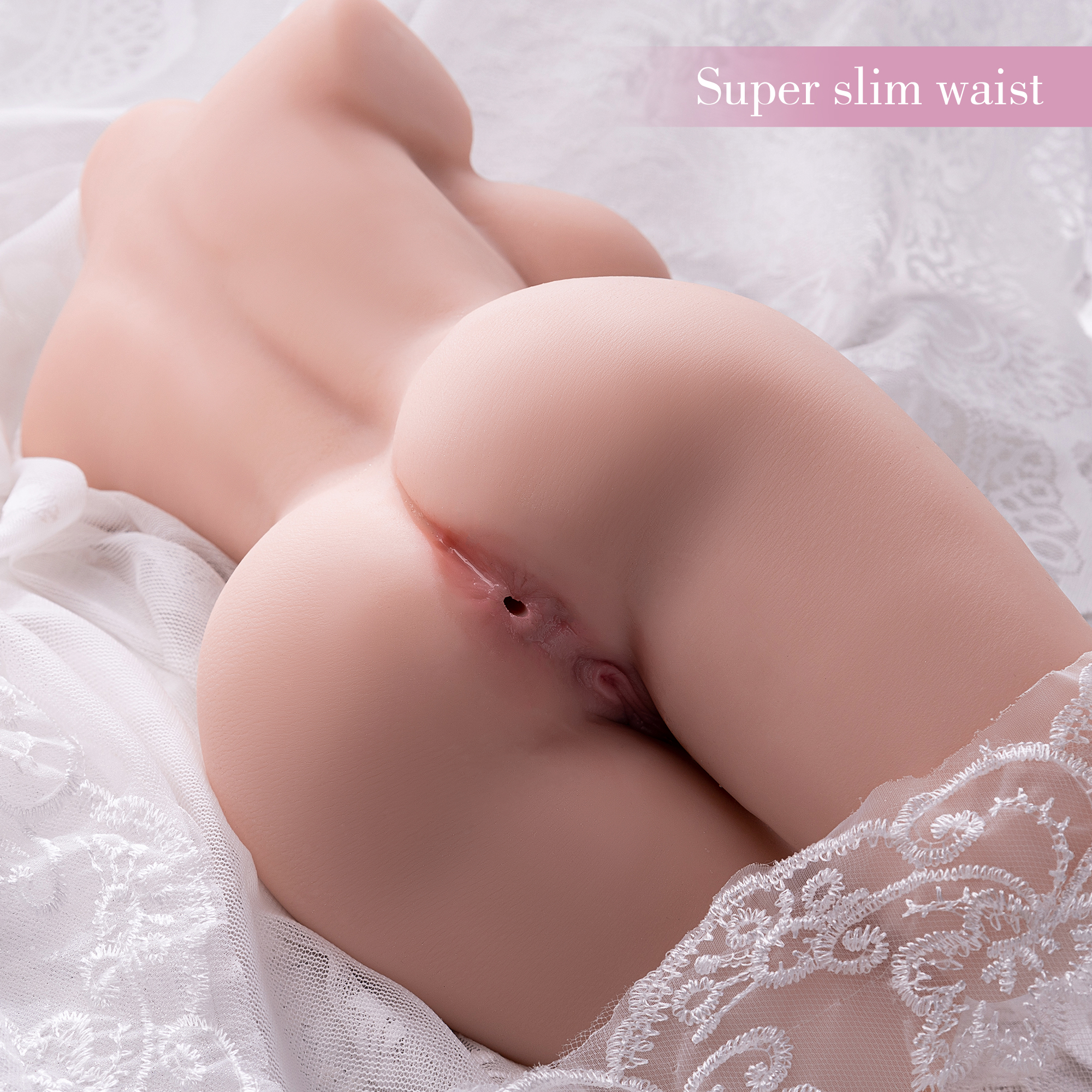 Perfect Love Hole Placement
However, in terms of functionality, the placement of the love hole in sex dolls is crucial to replicate a natural sexual experience. We've paid careful attention to detail to make sure that Alita's love hole is positioned in the correct anatomical position, and it will enhance the pleasure and satisfaction of the user.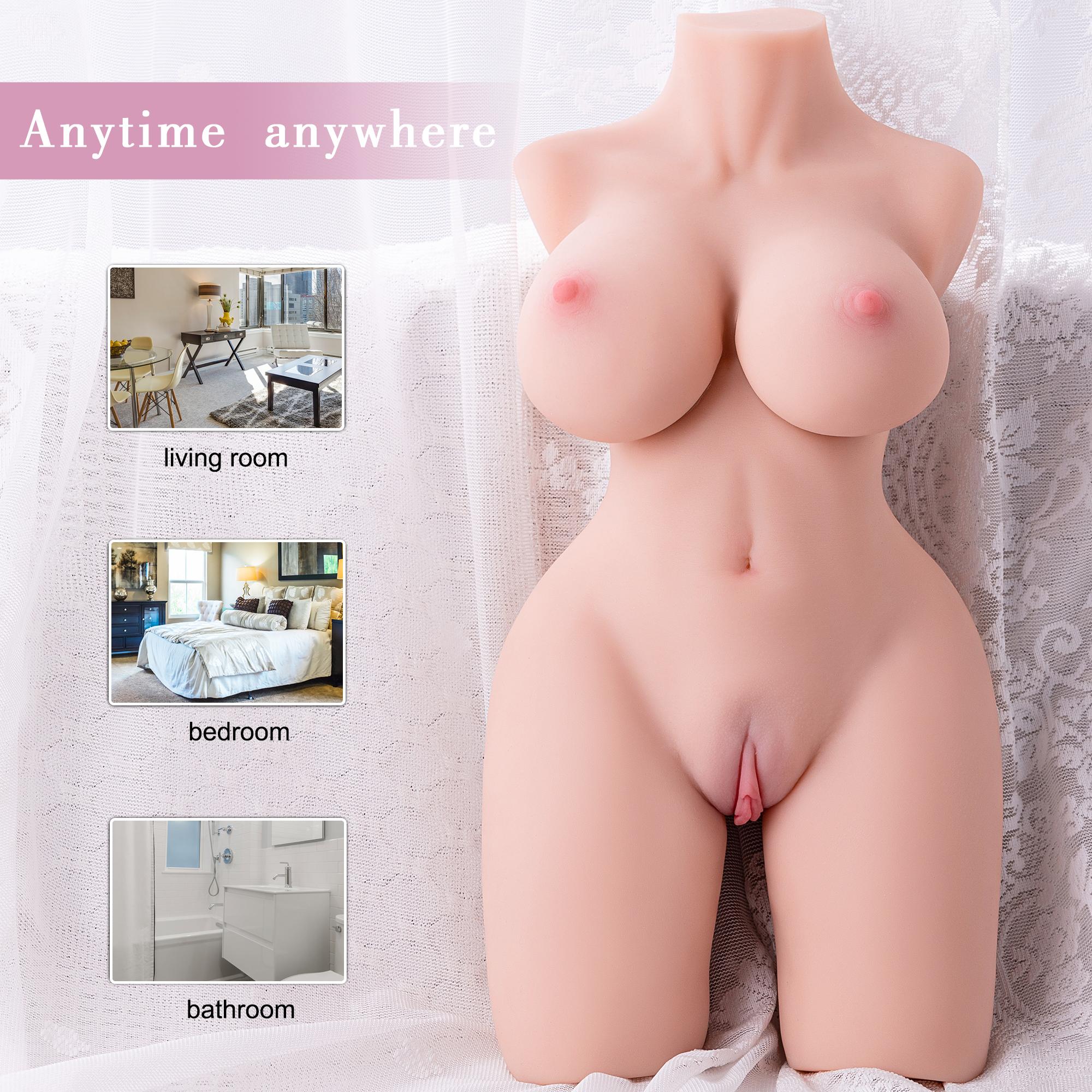 Alita is The Ideal Sex Doll Torso For Beginner Masturbation
The weight of Alita is only 8.04lb, 15.35 inch tall. This lightweight sex doll torso is built for beginner masturbation, making it easy to handle and store without the need for space-consuming storage solutions. Take your companion with you wherever you go and enjoy pleasure on the go.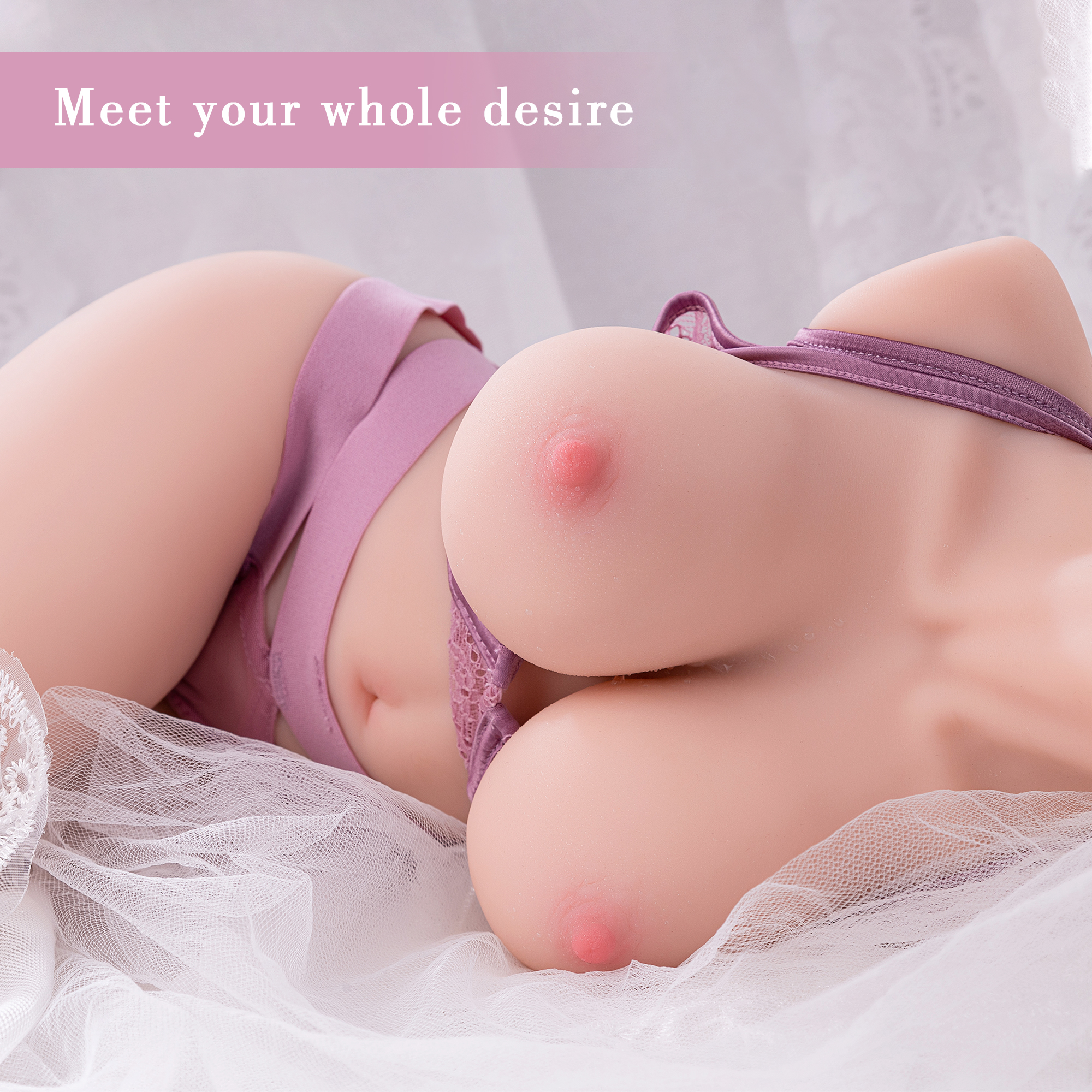 A Perfect Hourglass Figure
Alita may not be life-size, but she has all the curves and features of a mature woman. Alita's body shape is based on the classic hourglass figure - slim waist, big butt, and soft plump breasts. She's the perfect combination of style, comfort, and pleasure, and we're confident you'll love every moment you spend with her!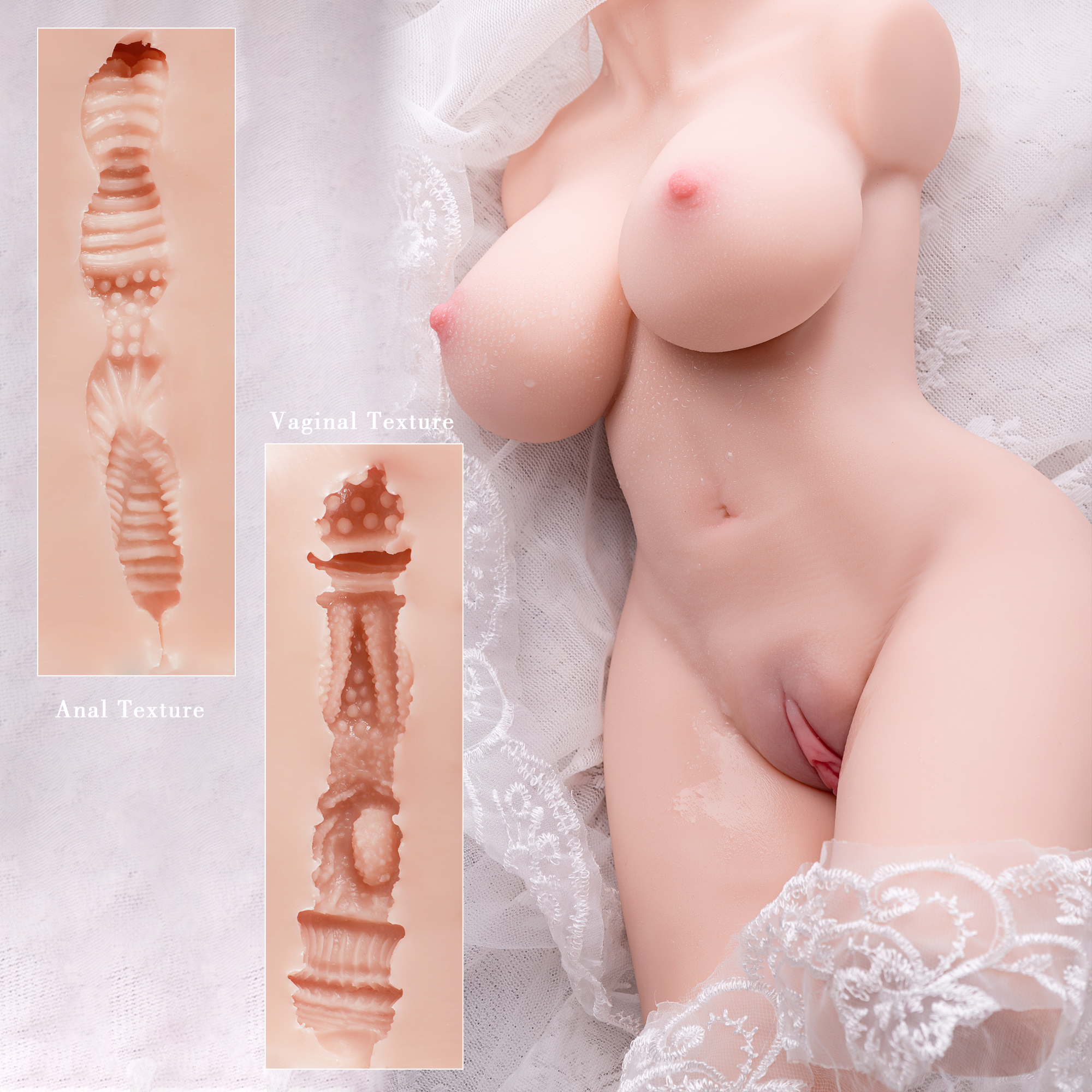 Double your Pleasure with Her Double Tunnel Design
Alita doesn't just look realistic physically. She features a double tunnel design that allows you to penetrate her vagina and anus during your solo playtime, coupled with irregular protrusions inside the vagina and anus design, imitates the internal characteristics of real-girl's vaginas, providing an incredibly realistic feeling during any session.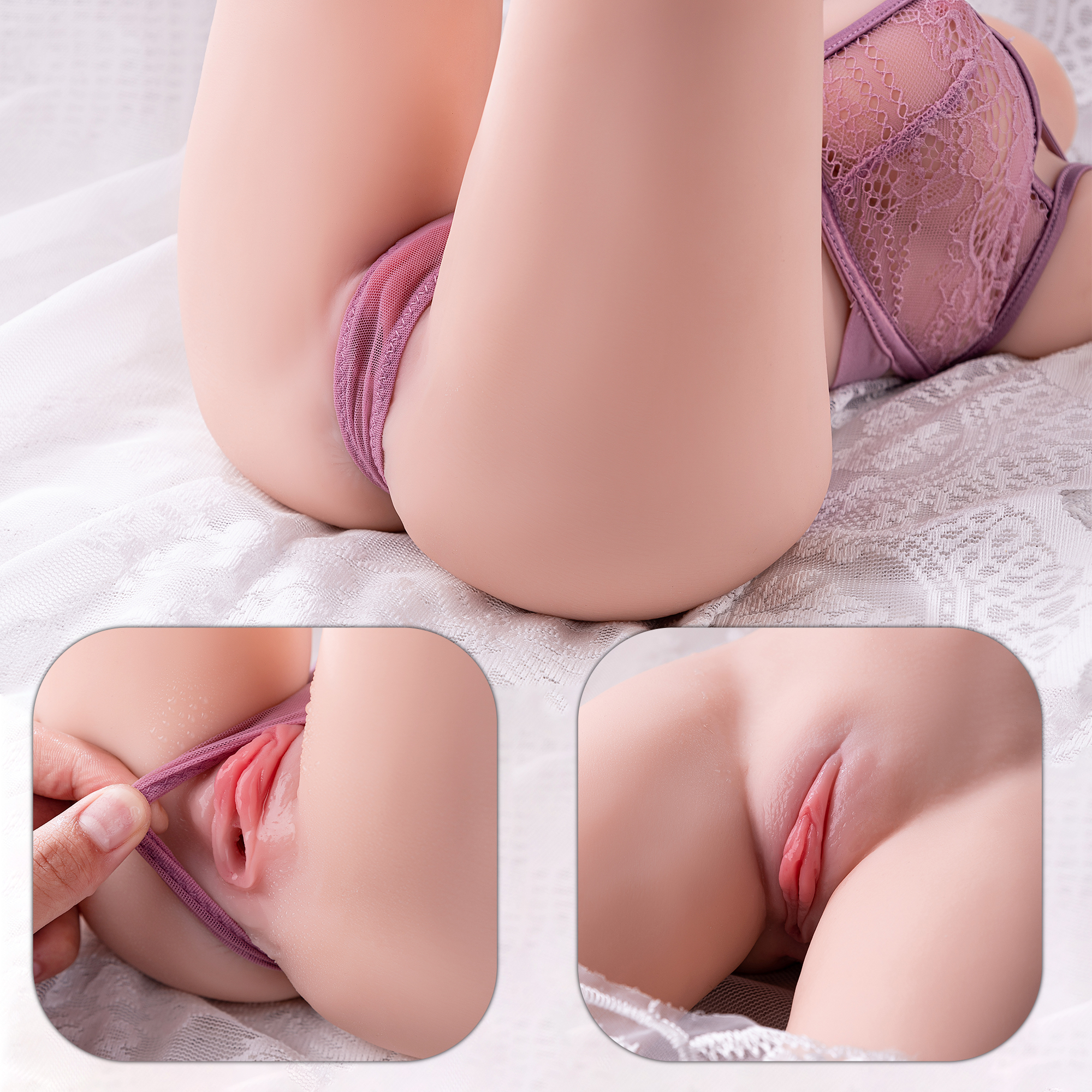 Lifelike Pussy and Tempting Hole
Alita is made of high-quality TPE materials that ensure durability, softness, and ease of maintenance. Her pussy and tempting hole has realistic human-like skin with folds and goosebumps that the lifelike pussy and tempting hole will make you feel like you have a real partner in bed.