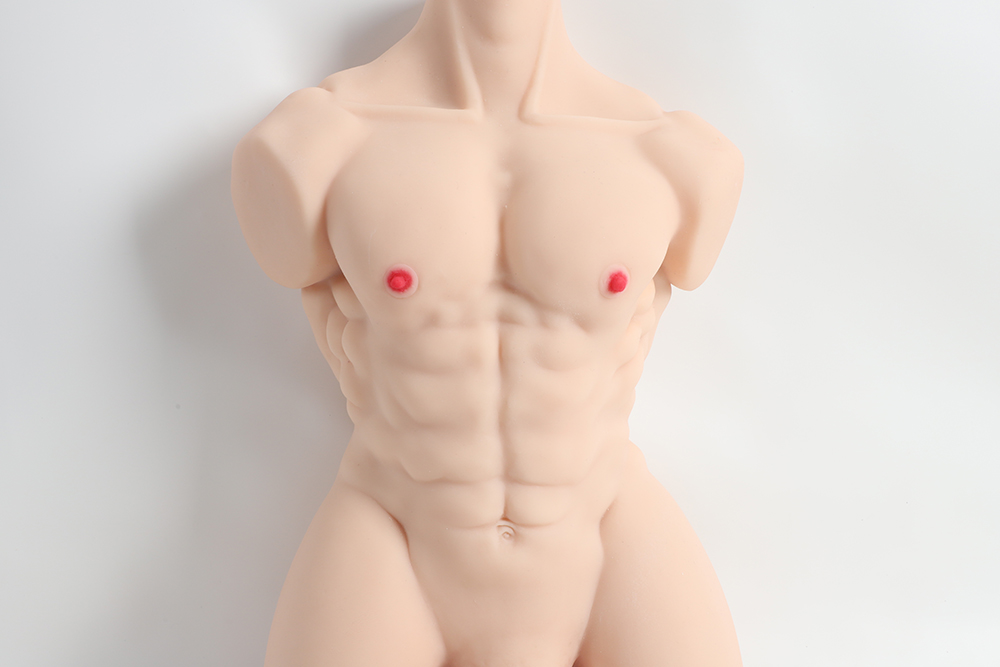 Sexy Abs and Powerful Pecs
His body is crafted, Nick's sexy abs and powerful pecs offer a new dimension to your experience. Slip your hands over his powerful pecs, explore his rippling abs produces emotions and releases endorphins that are sure to take your breath away. With Nick, you can imagine yourself in the arms of a perfectly sculpted man, feeling happier and healthier than ever before.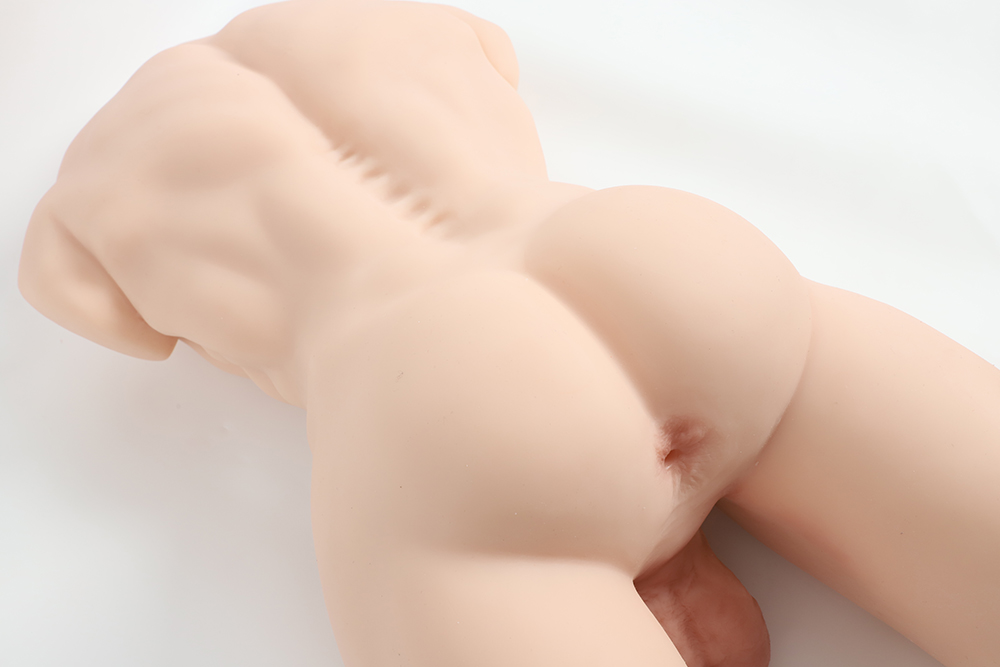 Mind-Blowing Anal Experience
Looking to upgrade your threesome or gay party game? This unisex sex doll torso offers both a large penis and a realistic anus with a gentle yet textured anal tunnel. All the features you need to satisfy your cravings whether you're craving for some dick or into anal sex. When you slip into Nick's anus, you'll immediately feel the textured friction as you begin to explore his tight tunnel. And just when you thought it couldn't get any better, you'll experience more exciting beads squeezing you with every thrust, taking your pleasure to new heights.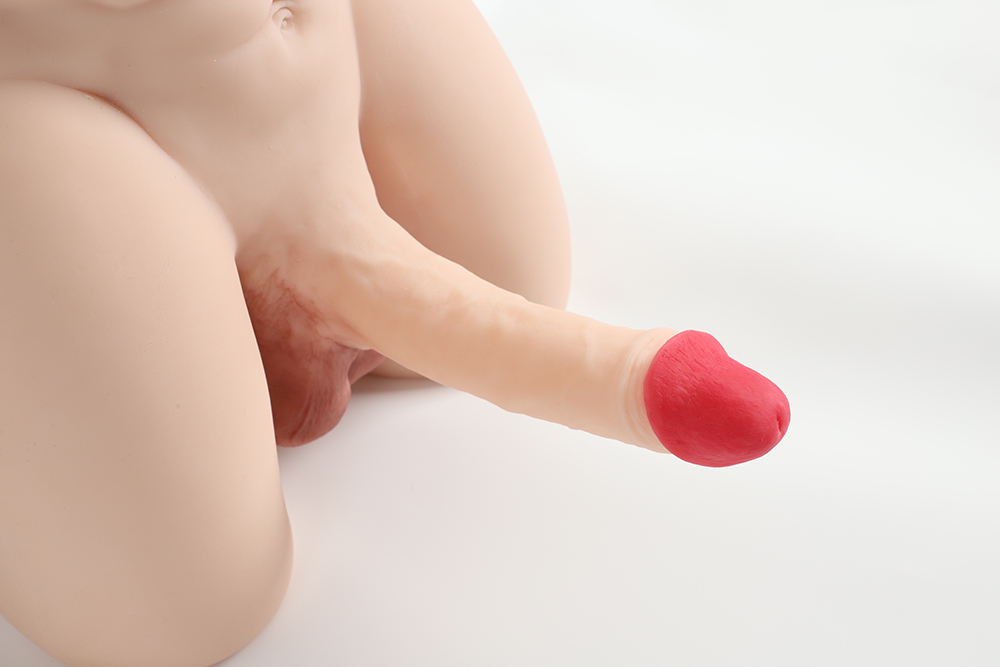 Realistic Dildo with 360-Degree Rotation
Nick's realistic dildo is unlike traditional dildo you've ever experienced! With his athletic body, powerful pecs, and sexy abs, Nick will excite and arouse you like never before. But that's not all - Nick comes equipped with an 8 inch realistic dildo that will take your pleasure to the next level. Its firm construction mimics the hard muscles of an erection, while its realistic glans, visible veins, and wrinkled testicles surface like skin.And his dildo can rotate a full 360 degrees, ensuring maximum satisfaction from any angle!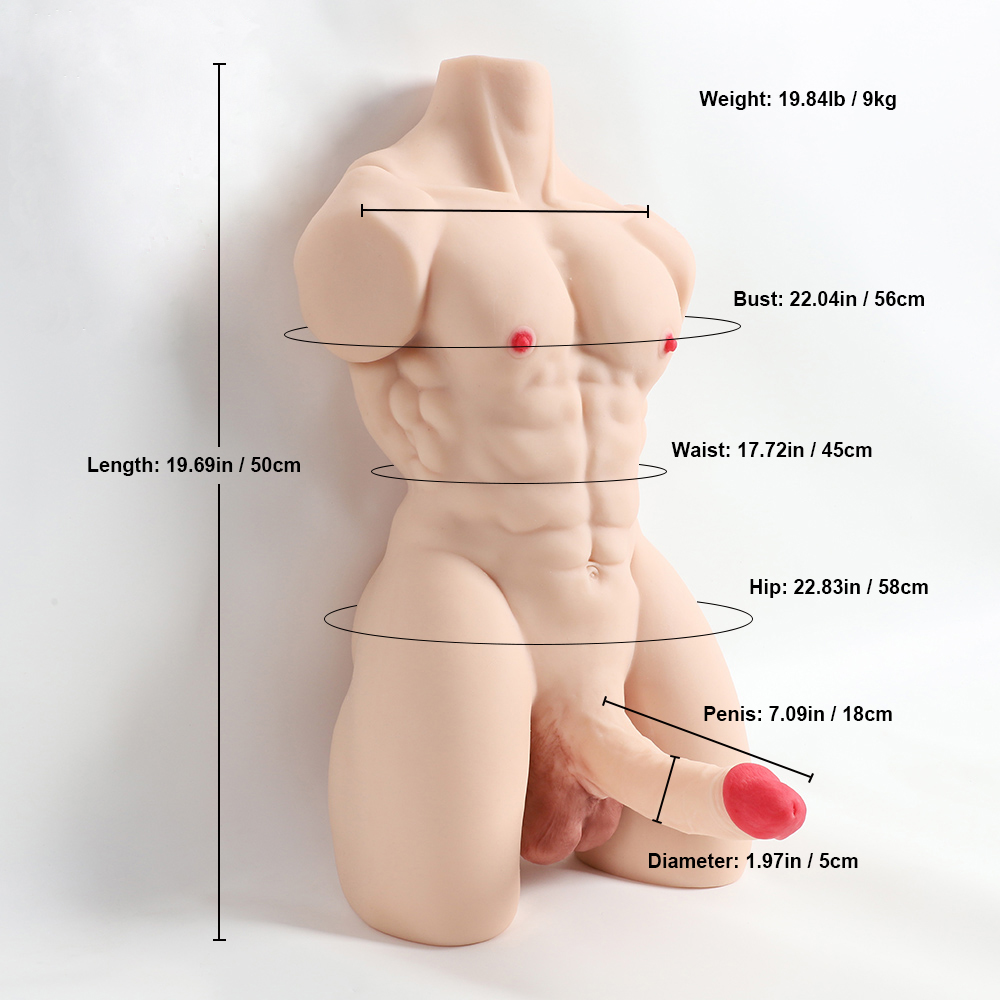 Measurements
Length: 19.69inch/50cm
Bust: 22.04inch/56cm
Waist: 17.72inch/45cm
Hip Circumference: 22.83inch/58cm
Penis: 7.09inch/18cm
Weight: 19.84lb/9kg
Material: Body Safe High-End TPE, Stainless Steel