Watch the Gigi Video Below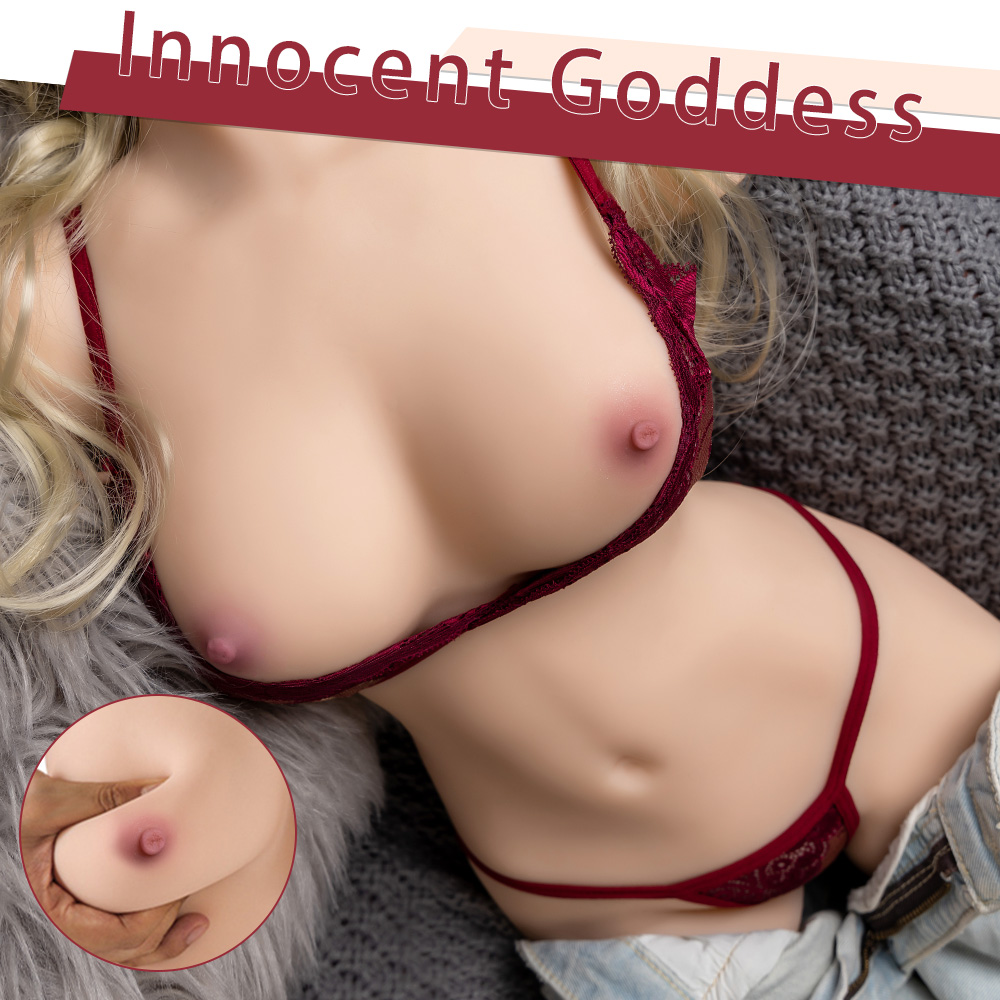 Experience Realism with Gigi's Attractive Body
Gigi is a stunning blonde beauty with a fit body that captivates you. Her abdomen showcases an excellent definition without being overdone, with a slight protrusion in the lower abdomen that adds to her realistic appearance. Her voluptuous breasts and toned buttocks are perfectly sculpted to provide an incredibly lifelike experience. With Gigi, you'll revel in the touch of her soft, non-implant natural boobs, complete with beautifully detailed areolas and nipples. Suck on her upstanding and hard nipples, feeling the ultimate pleasure as they press against your chest.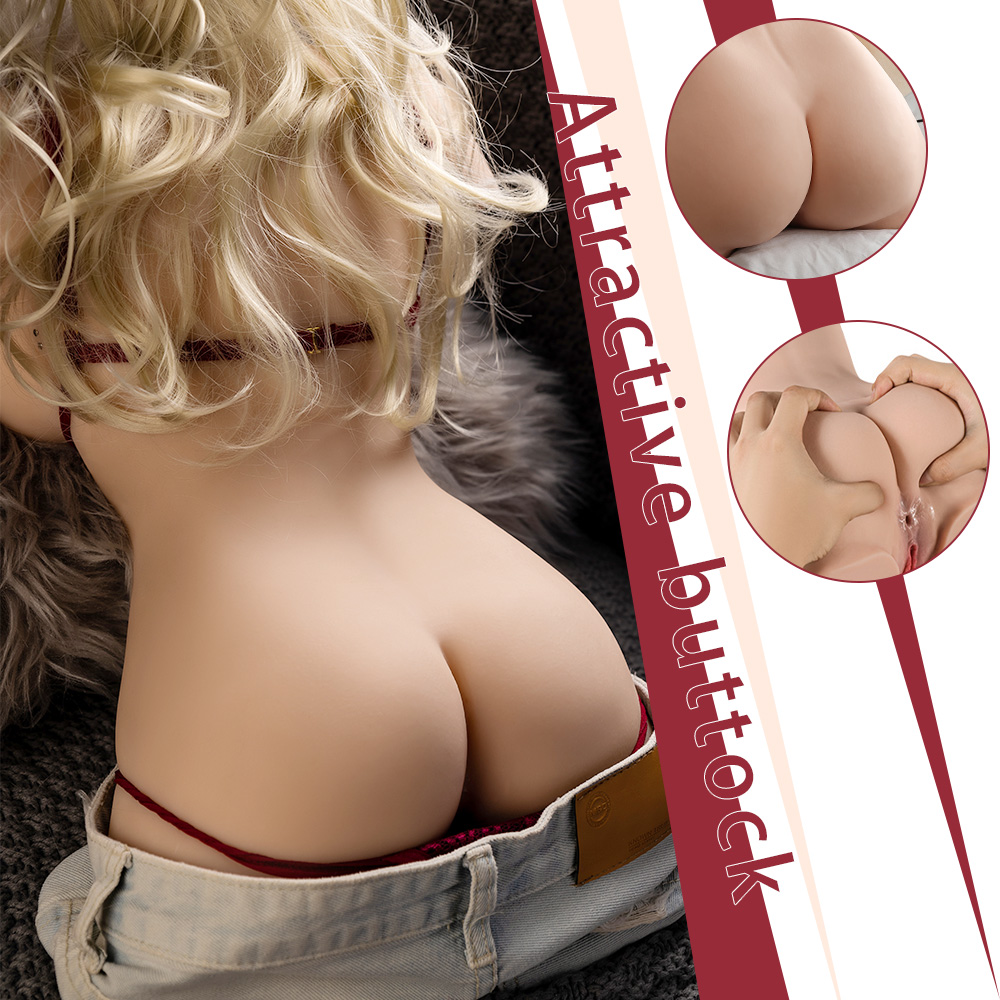 Plump and Bouncy Buttocks for Unforgettable Thrills
Gigi's enchanting figure is a feast for the eyes. Dressed in sexy underwear that accentuates her every curve, she exudes an irresistible charm that is impossible to resist. Her plump and bouncy buttocks are a true delight for those seeking intense pleasure. As you gaze upon her sexy back, you'll be captivated by the tantalizing curve that promises endless excitement.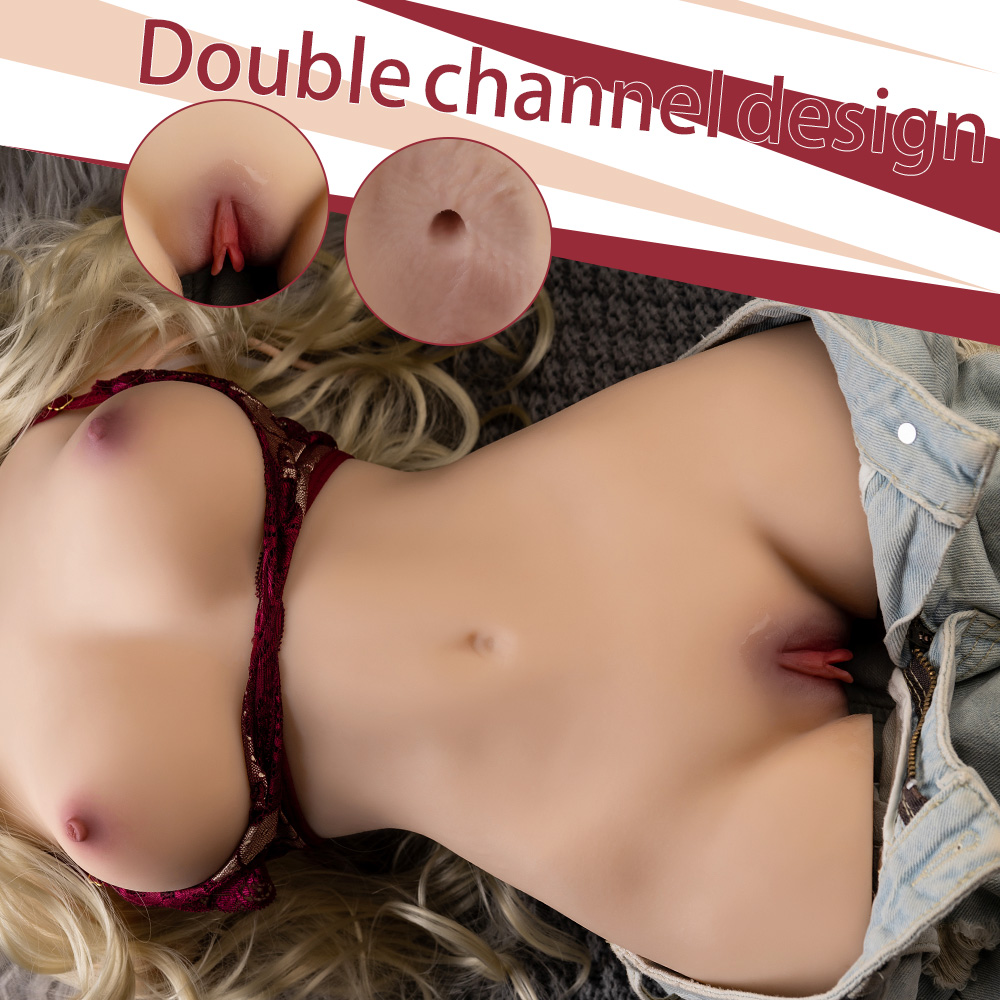 Double the Fun with Gigi's Dual Love Holes
Gigi understands that sexual exploration is a journey of discovery; this sex doll's torso has a double love-hole feature. If you've ever yearned for the excitement of anal sex, but your partner wasn't quite ready to explore, Gigi has got you covered. You can indulge in the pleasures of both vaginal and anal sex. Explore new sensations and unlock a world of ecstasy like never before!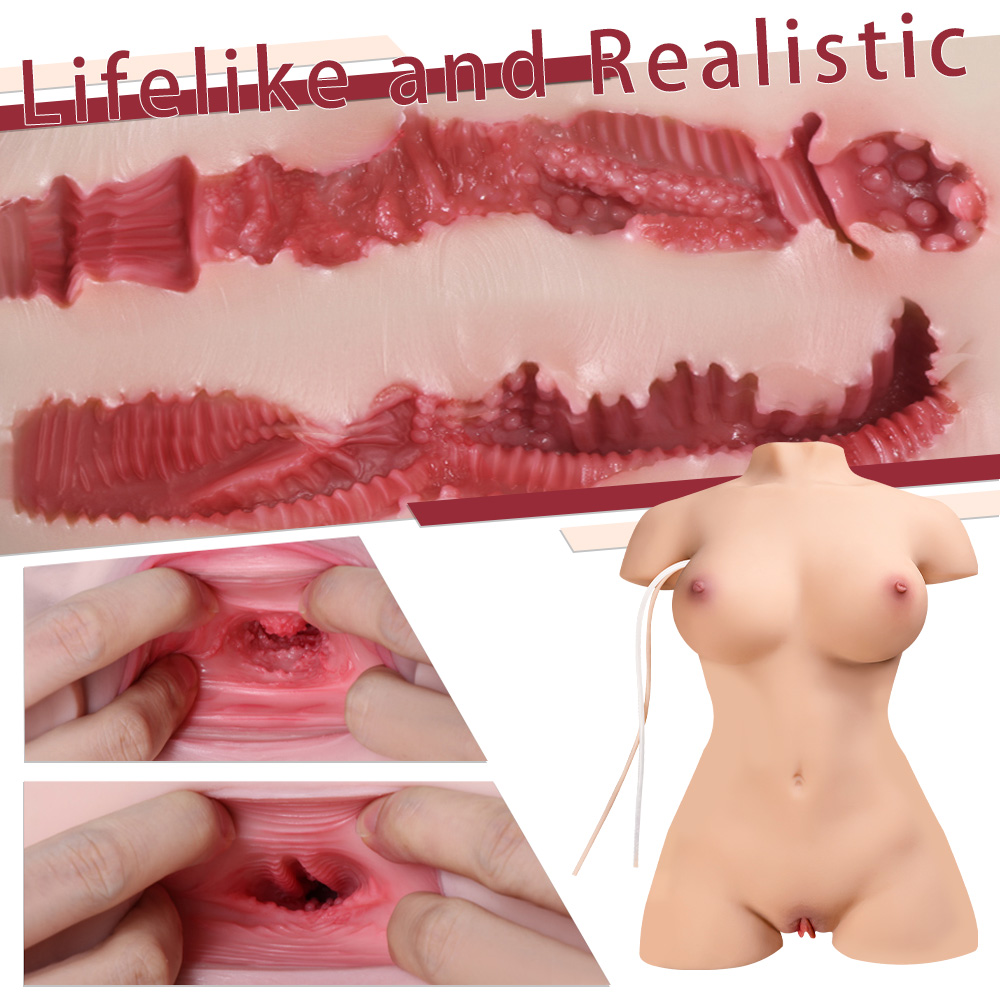 Dual Tunnels, Unique Texture
Gigi has realistic automatic sucking and vibrating channels, vaginal length is 7 inch/17.78cm, and anal length is 6.6 inch/16.76cm. Her vagina features a high-quality motor and exquisite artistry. Slip into her tight and soft tunnels, each with its unique texture, and replicate the sensations of a real woman. With every inch of progress, the winding spiral passage, granules, and ridgelike convex will keep you on the edge of ecstasy. Gigi is a gateway to a world of limitless pleasure!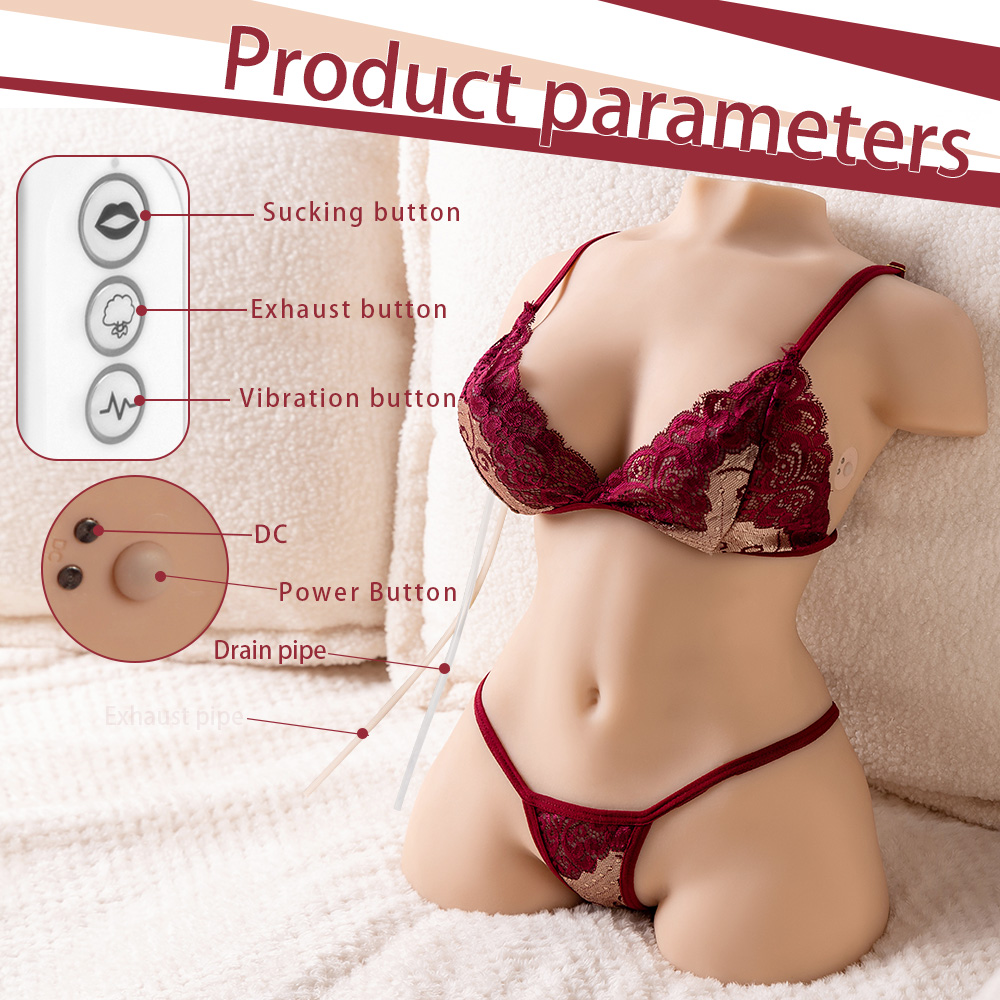 Smart Remote Control and Automatic Cleaning for Effortless Pleasure
Gigi is designed with your convenience in mind. With the included intelligent remote control, you can enjoy hands-free fun without additional apps. Cleaning and maintenance are a breeze with Gigi's automatic cleaning feature. Fill her vagina with water, press the suck button, and watch as Gigi automatically cleans herself, ensuring a hygienic and hassle-free experience. The USB magnetic charging provides stable and durable power, so you can enjoy Gigi's company whenever you desire. Inside the package, you'll find Gigi, the toy, and an instruction manual on cleaning and maintaining her, providing you with all the guidance you need for long-lasting pleasure.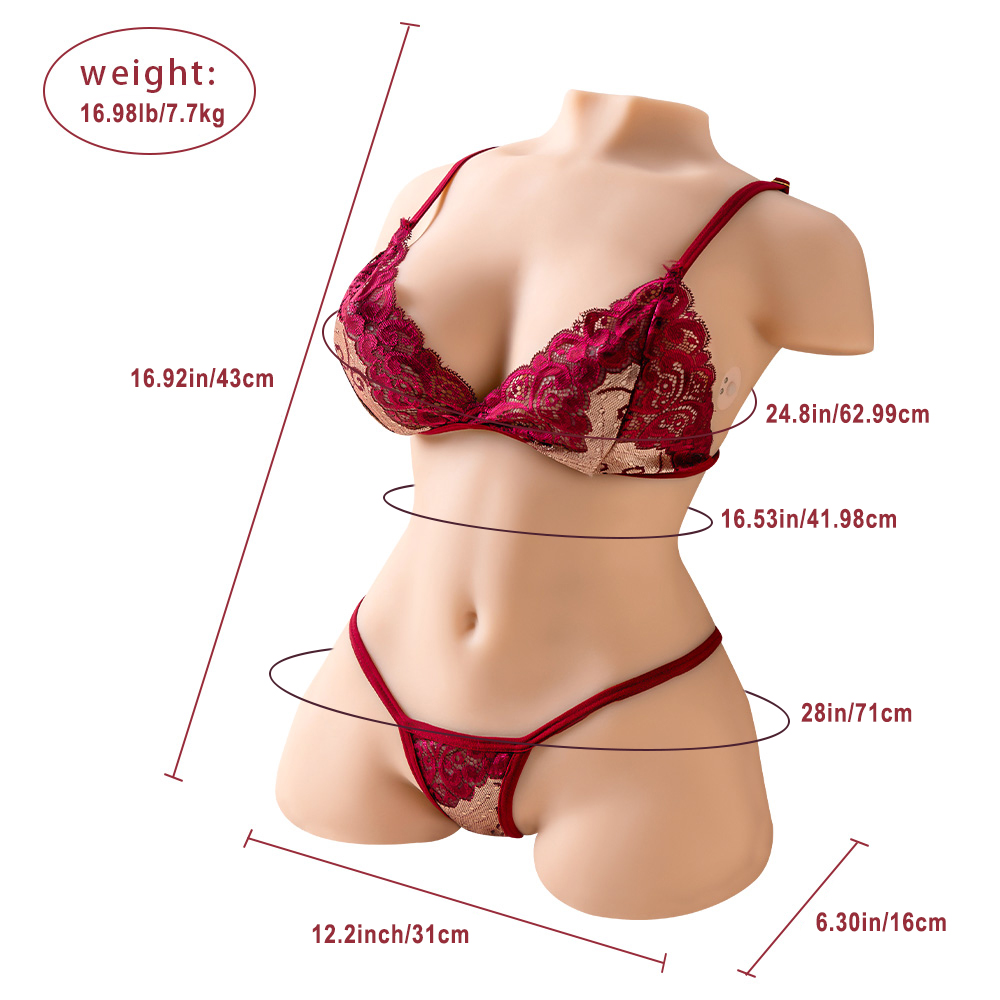 Measurements
Bust: 24.8inch/62.99cm
Waist: 16.53inch/41.98cm
Hip Circumference: 28inch/71cm
Height: 16.92inch/43cm
Weight: 16.98lb/7.7kg
Width: 12.2inch/31cm
Vaginal Depth: 7inch/17.78cm
Anal Depth: 6.6inch/16.76cm
Material: Body Safe High-End TPE, Stainless Steel.