Watch the Scarlett Video Below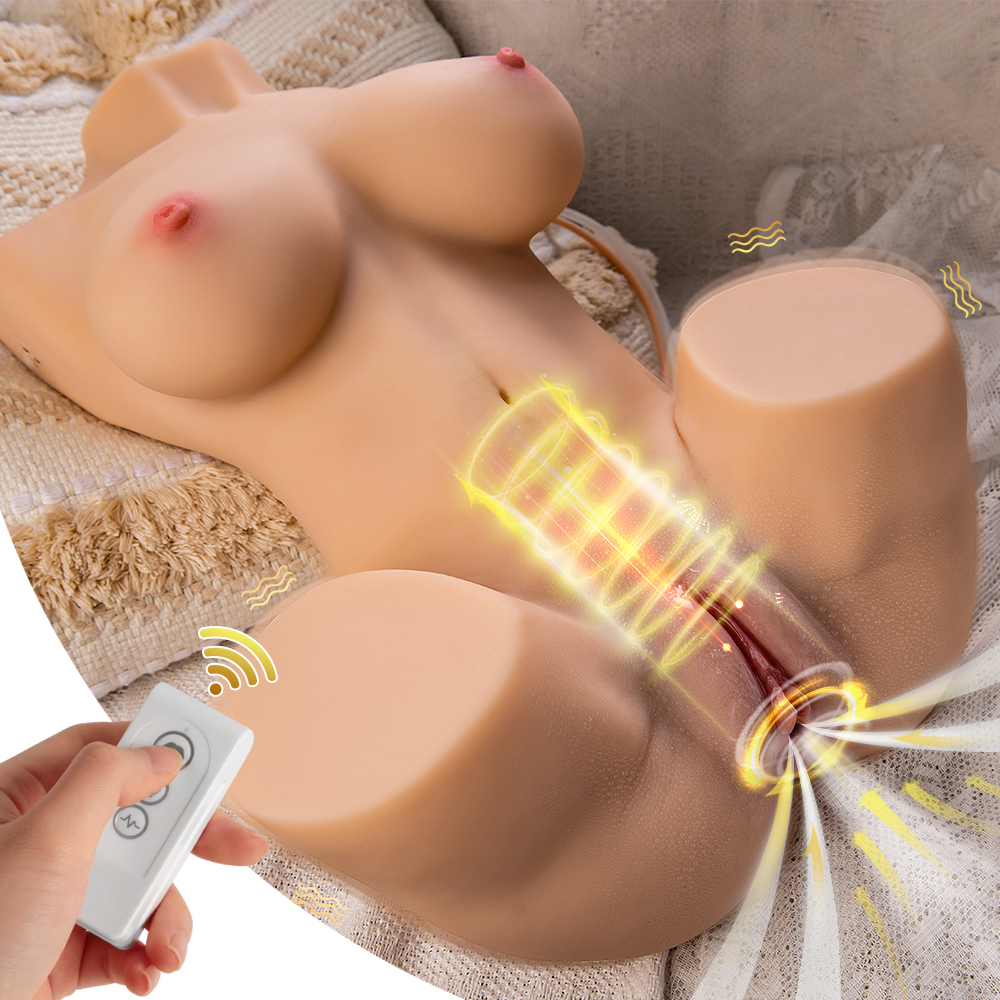 The Perfect Companion for Novices: Portable Auto Sex Doll Torso
If you're new to the world of sex dolls or looking to upgrade from a masturbation cup, Scarlett is the ideal choice. This portable sex doll torso is designed to be discreet and easy to care for, ensuring your comfort and peace of mind. Scarlett is a penis pump enlargement training sex torso with a soft, feminine body appearance. She's more likely to stimulate your sexual desire than traditional male masturbators. With five suction and five vibration frequency modes, Scarlett offers an immersive sexual experience that surpasses traditional masturbators!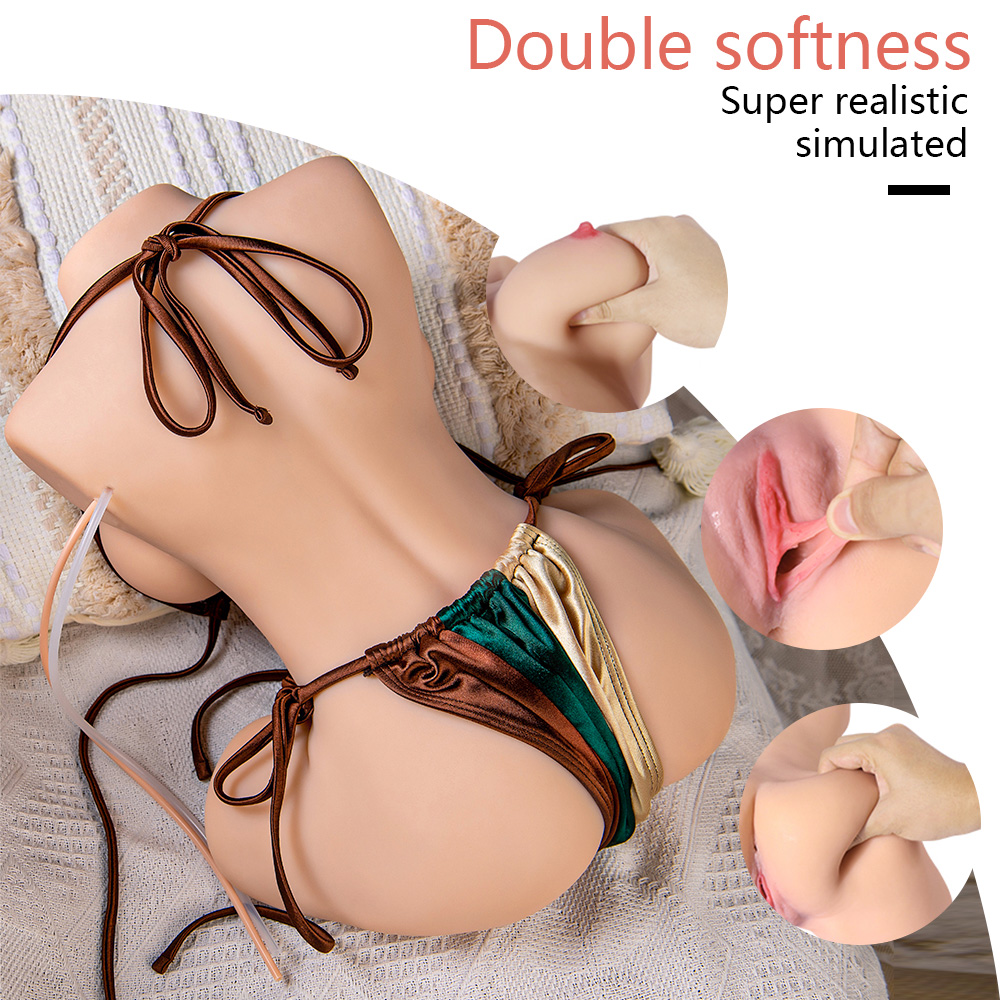 Slender Waist and a Nice Ass
Scarlett boasts a body that will leave you mesmerized. Her slender waist and nice ass are meticulously crafted to provide an incredibly lifelike experience. As you run your hands over her smooth, supple skin, you'll feel the curves that perfectly mimic those of a real woman. Get ready to indulge in the pleasure of exploring every inch of Scarlett's irresistible physique.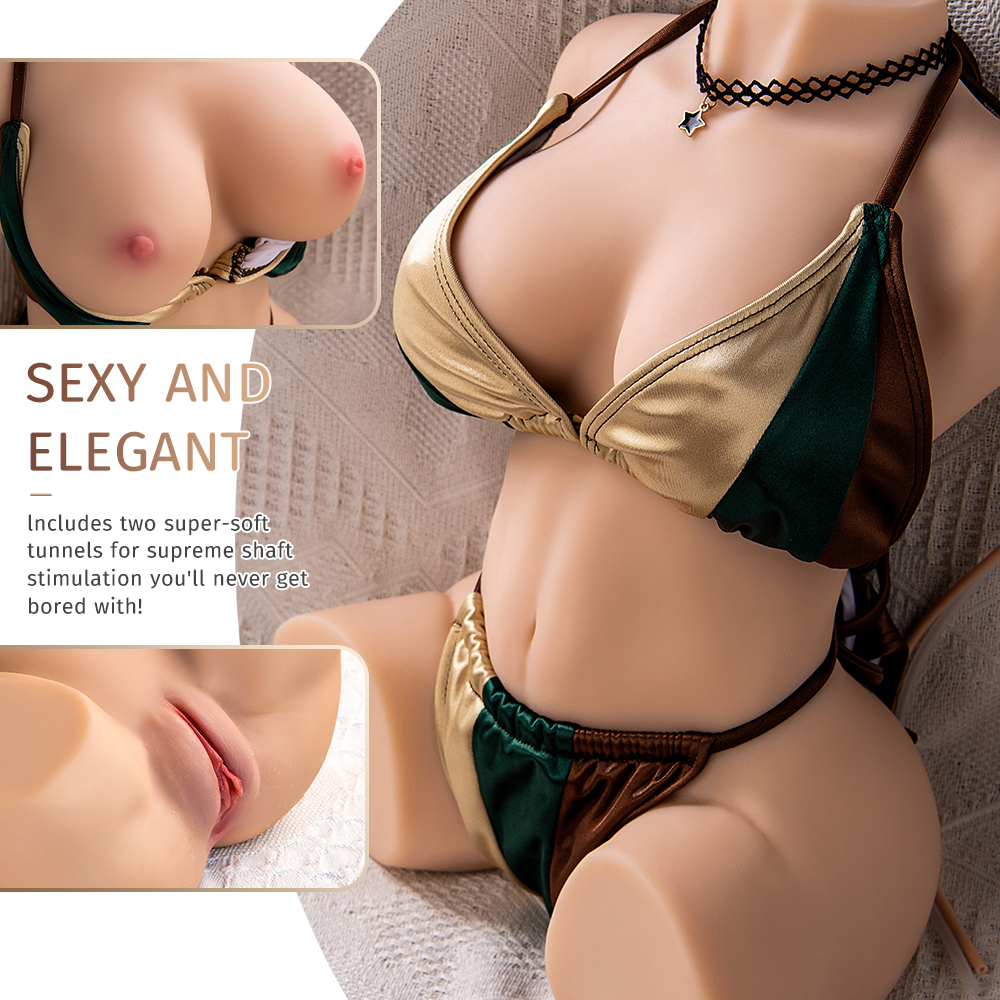 The Beauty Of Real Woman Curves You've Always Desired
Unlike fantasy dolls, she embodies a real woman's primal and instinctual beauty. With her healthy and shapely figure, she'll make you feel closer than ever to natural woman curves. When Scarlett slips into a sexy slip bikini, you'll be captivated by her irresistible charm. The tight fabrics frame her beautiful breasts, leaving little to the imagination. Let your fantasies run wild as you explore the depths of pleasure with this seductive swimsuit girl!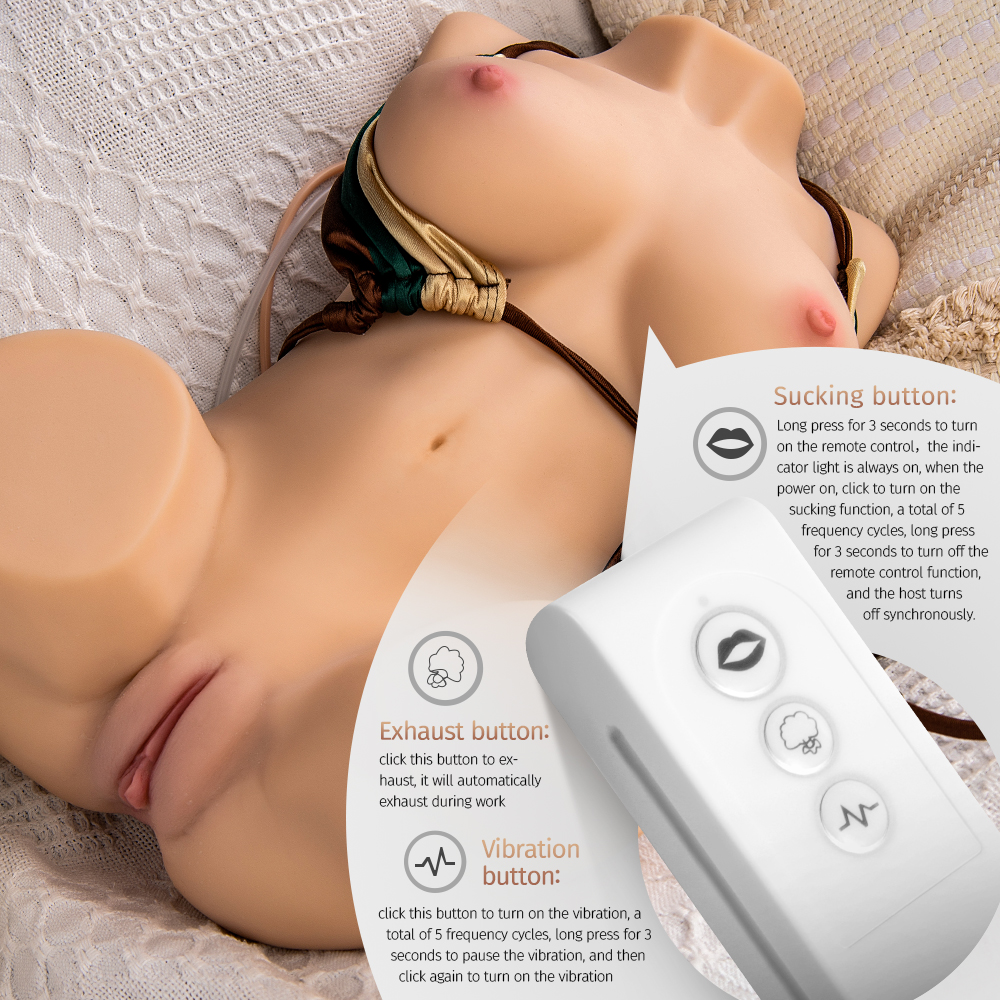 Multiple Modes and Wireless Remote Control
Scarlett puts the power in your hands with the wireless remote control feature. Start with a gentle, quiet vibration and suction, and gradually intensify the strength to match your desires. Whether you're a sex toy beginner or an experienced user, you'll find the perfect rhythm to make your fantasies come alive. Scarlett will take you from zero to the peak of pleasure. And when it comes to her private parts, Scarlett's pussy is designed to mimic the ecstasy of a mature woman. From the puckering entrance to the puffy-style private parts, each touch and thrust is met with unimaginable satisfaction. Get ready for a ripe peach experience that will leave you breathless.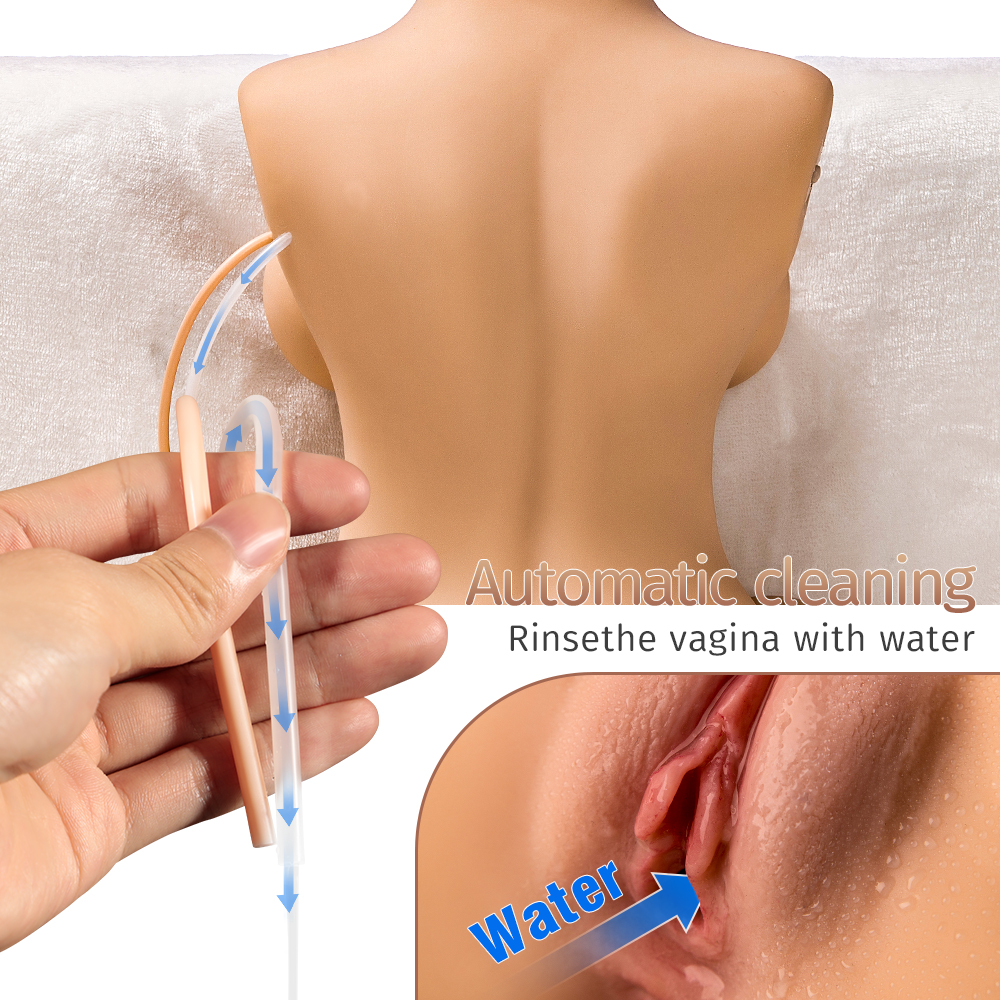 Automatic Cleaning for Hassle-Free Enjoyment
We understand the importance of maintaining hygiene standards. Scarlett has an automatic cleaning feature, ensuring you can effortlessly clean her after each use. No more hassle or uncertainty - let Scarlett take care of herself. With the included instruction manual on cleaning and maintenance, you'll have all the information to keep Scarlett in pristine condition.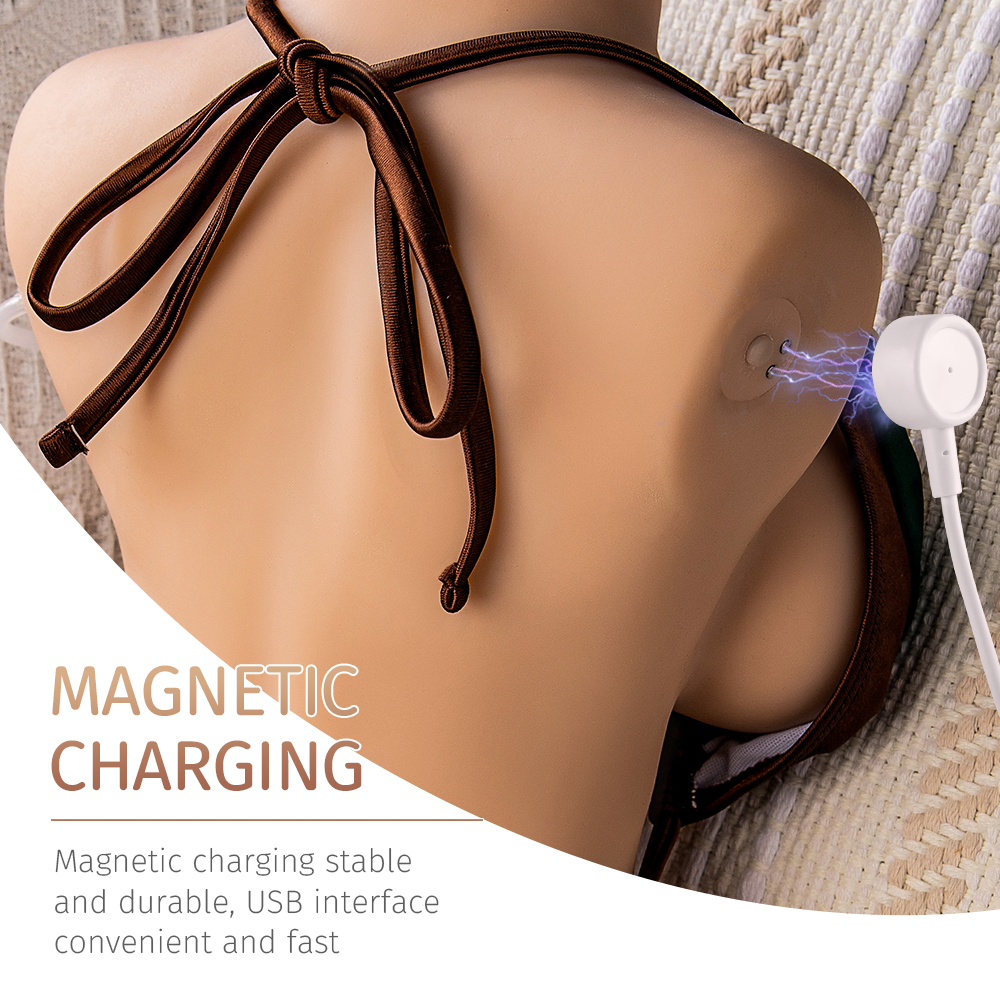 The Convenience of USB Magnetic Charging
No more fumbling with batteries or worrying about power running out at the wrong moment. Scarlett has a USB magnetic charging feature, ensuring you can easily power her up for endless pleasure. Connect the magnetic charger to the designated charging port, and voila - Scarlett is ready to fulfill your desires again. Experience a hassle-free charging process that always keeps you connected and satisfied.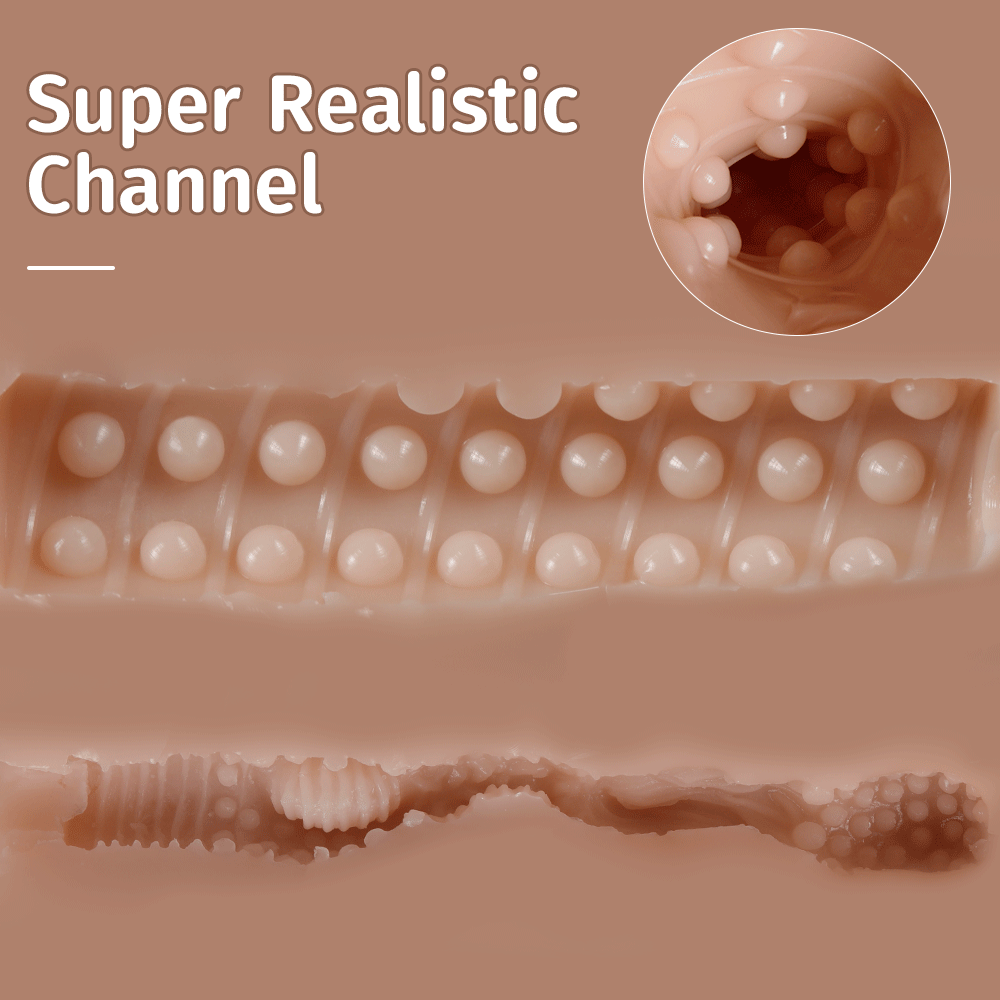 Discover the Thrills of Vaginal and Anal Exploration
Scarlett's vaginal and anal tunnels are crafted from high-quality TPE and designed to mimic the feel of a real vagina and anus. Her tunnels feature auto-sucking and vibrating vaginal tunnels with five suction and five vibration frequency modes to choose from! The vaginal channel of Scarlett's torso features a depth of 6.68 inches, and the inner walls are adorned with soft, big particles that provide gentle yet stimulating sensations. On the other hand, if you've always been curious about anal sex but never had the chance to explore it, Scarlett is here to fulfill your desires. Her anal tunnel, with a depth of 6.42 inches, is designed with ribbing, irregular ridges, and nubs that mimic the feel of human touch. Dive into a world of newfound pleasure and explore new sexual pleasure!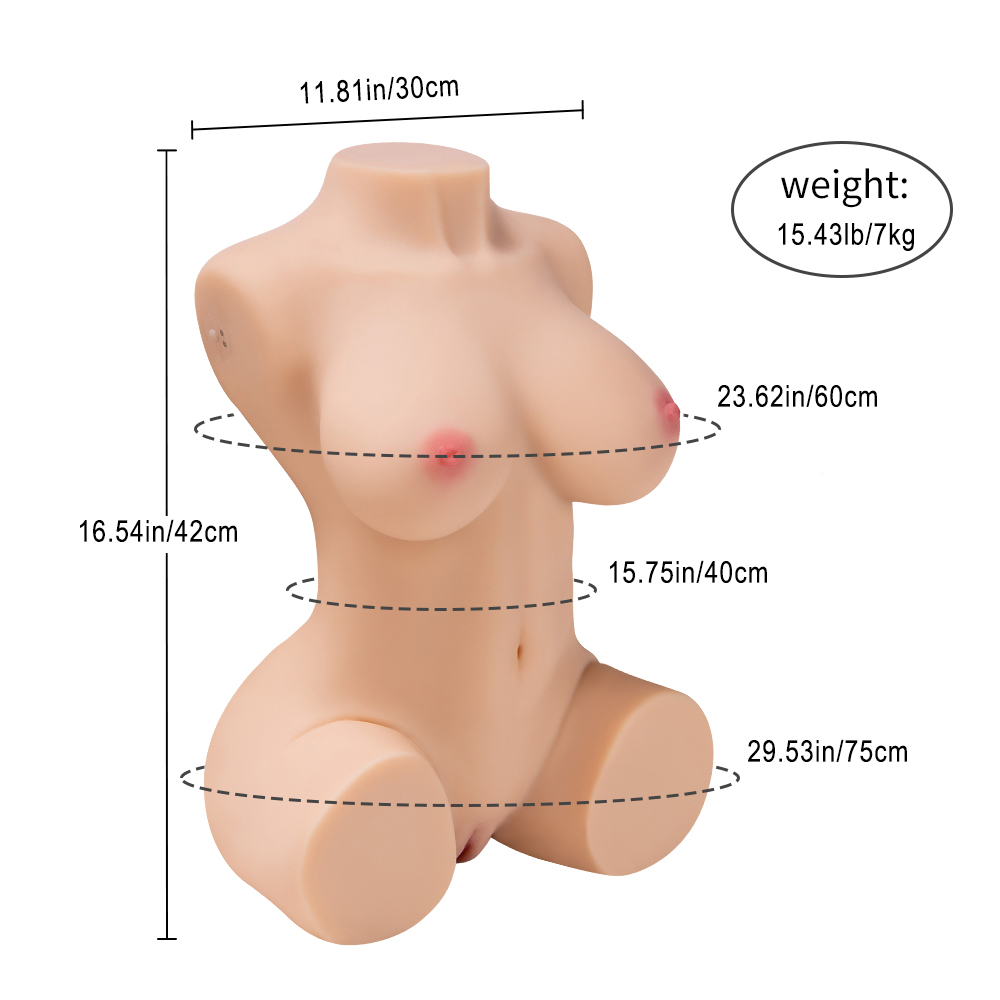 Measurements
Bust: 23.62inch/60cm
Waist: 15.75inch/40cm
Hip Circumference: 29.53inch/75cm
Height: 16.54inch/42cm
Width: 11.81inch/30cm
Weight: 15.43lb/7kg
Vaginal Depth: 6.68inch/16.96cm
Anal Depth: 6.42inch/16.30cm
Material: Body Safe High-End TPE, Stainless Steel.