Watch the Marisa Video Below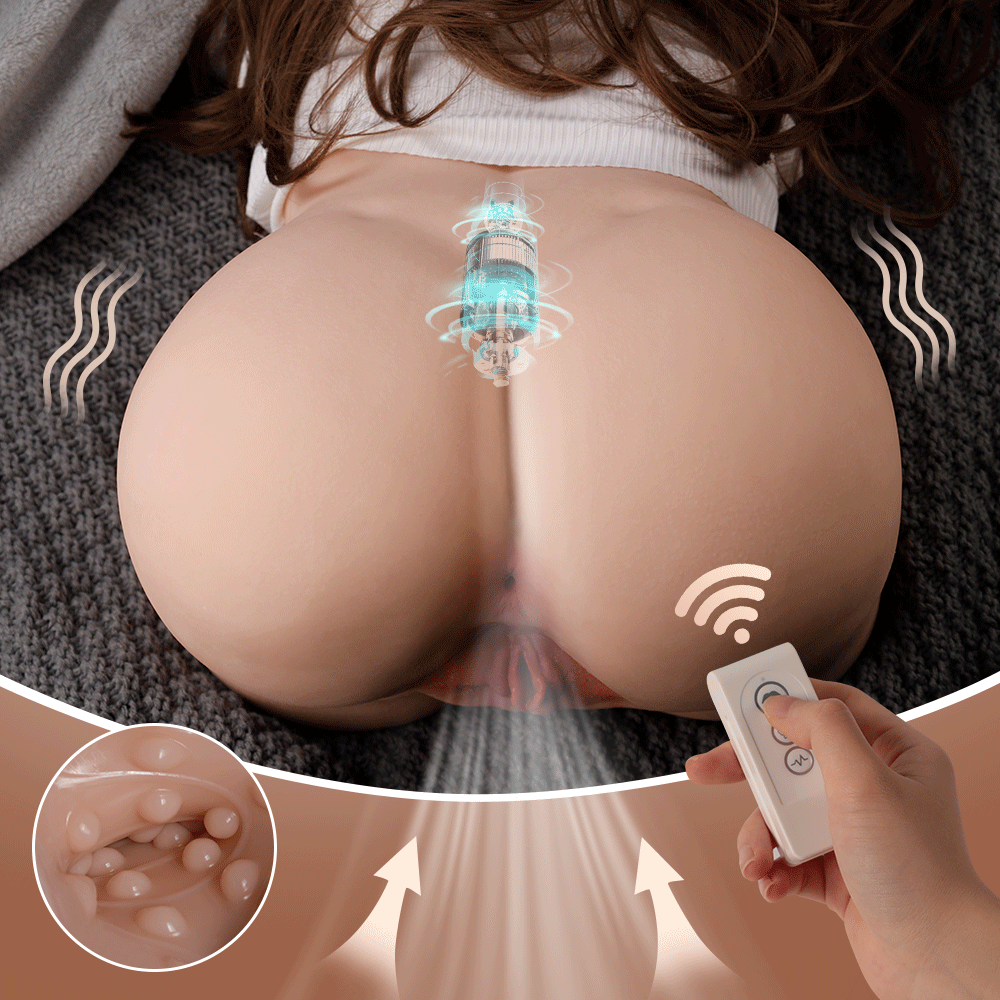 Powerful Sucking and Vibration with Wireless Remote Control
Upgrade your pleasure game with Marisa! Marisa has automatic sucking, vibration, and exhaust functions that will make you forget about using your oft-used hand. Experience the Pleasure of ultimate control with Marisa's wireless remote control. Picture yourself riding her while effortlessly adjusting the frequency of sensations with a button click. With five different sucking and vibration frequency cycles, you'll be amazed by the variability and intensity of the pleasures that await you. From slow and gentle to fast and intense, Marisa's advanced design ensures your desires are always met.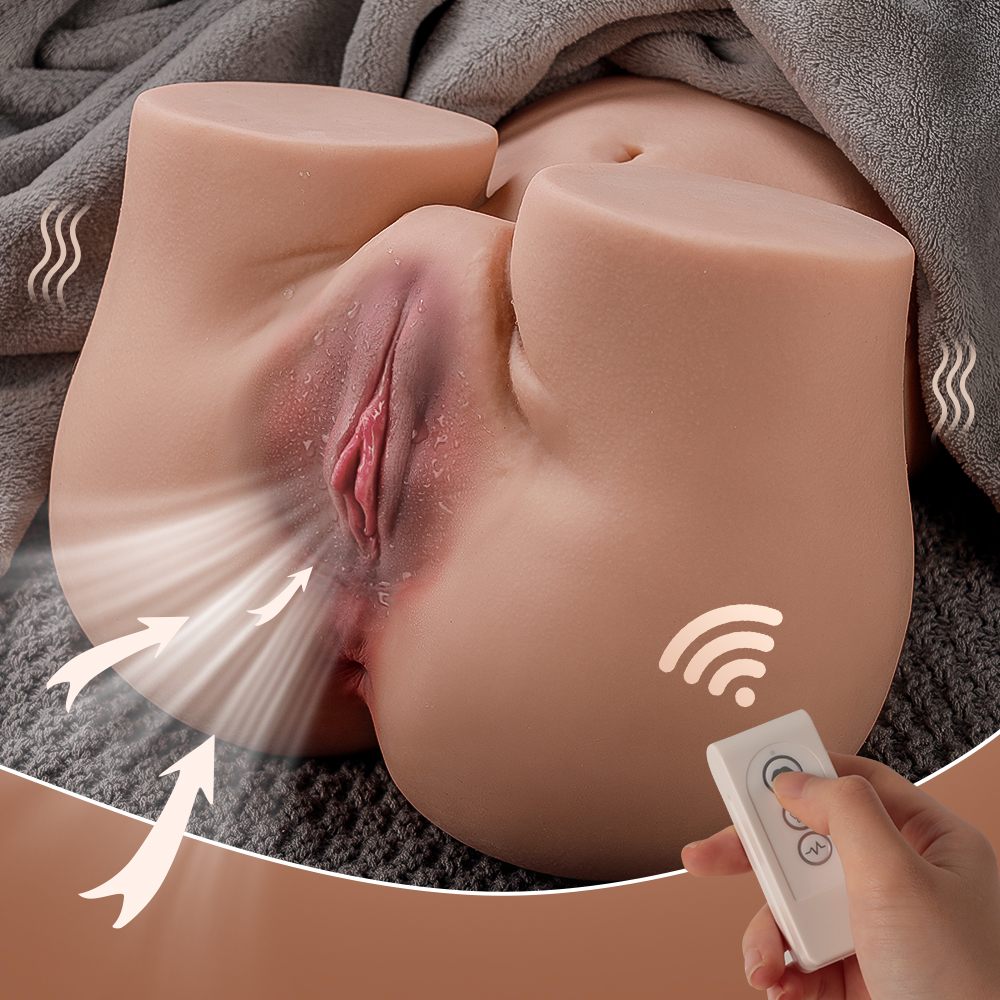 An Exact Replica of a Real Female Pussy
The realistic pussy of Marisa is a replica of a real female on a 1:1 scale. The soft outer labia, folds, and texture provide an authentic look and feel that is second to none. The surface of her anal orifice is full of folds. Every detail is meticulously designed to fulfill your deepest desires and bring you closer to the real thing.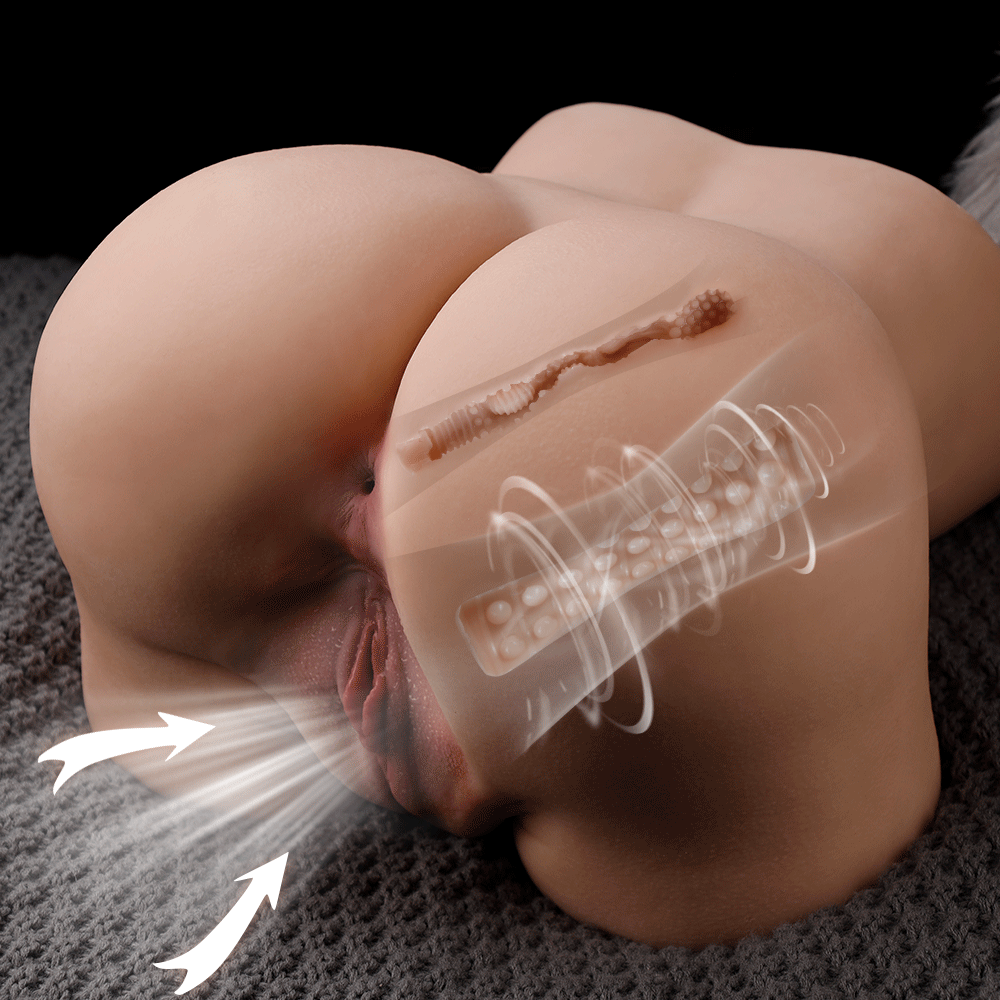 Embrace Versatility with 2-in-1 Pleasure.
Marisa offers the best of both worlds with her 2-in-1 ass sex torso. Whether you prefer vaginal or anal Pleasure, Marisa has got you covered. Indulge in the automatic sucking and vibration vaginal channel, or explore the thrilling tight and textured anal canal. Our upgraded motors provide strong power and long-lasting performance, ensuring your Pleasure knows no bounds. Thanks to her ingeniously designed close legs, she maintains a stable doggy-style position, even during the most vigorous encounters.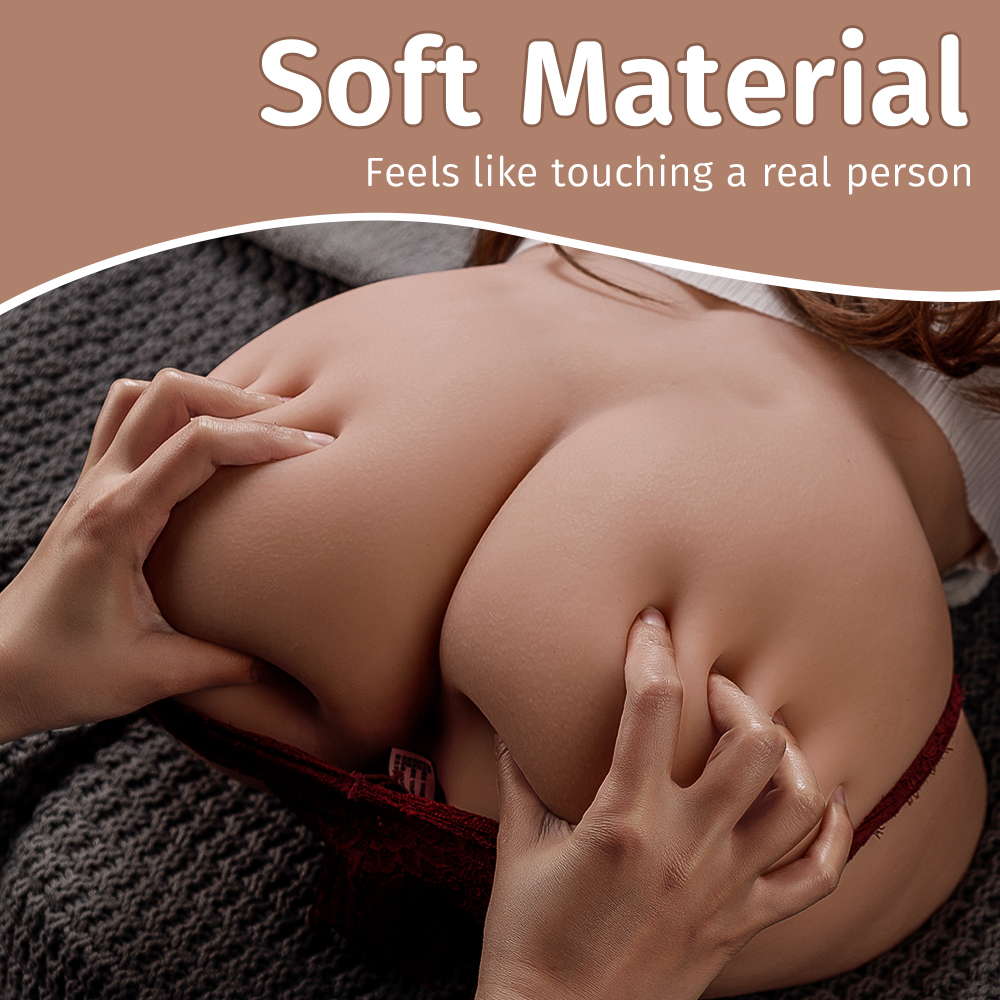 Experience Realism Like Never Before with Premium Quality TPE
Marisa's premium quality TPE material is designed to feel like natural skin, elevating your experience to new heights of authenticity. Her soft and squeezable ass invites you to explore doggy-style penetration, providing a fleshy, elastic feel that mimics the real thing. The textured skin, complete with goosebumps and a natural look, adds to the realism, while her perfect S curves and plump rump hitting your pouch intensify your Pleasure. Marisa's plump, rounded buttocks fit perfectly in your hand, ensuring easy use with a soft, smooth, and durable texture.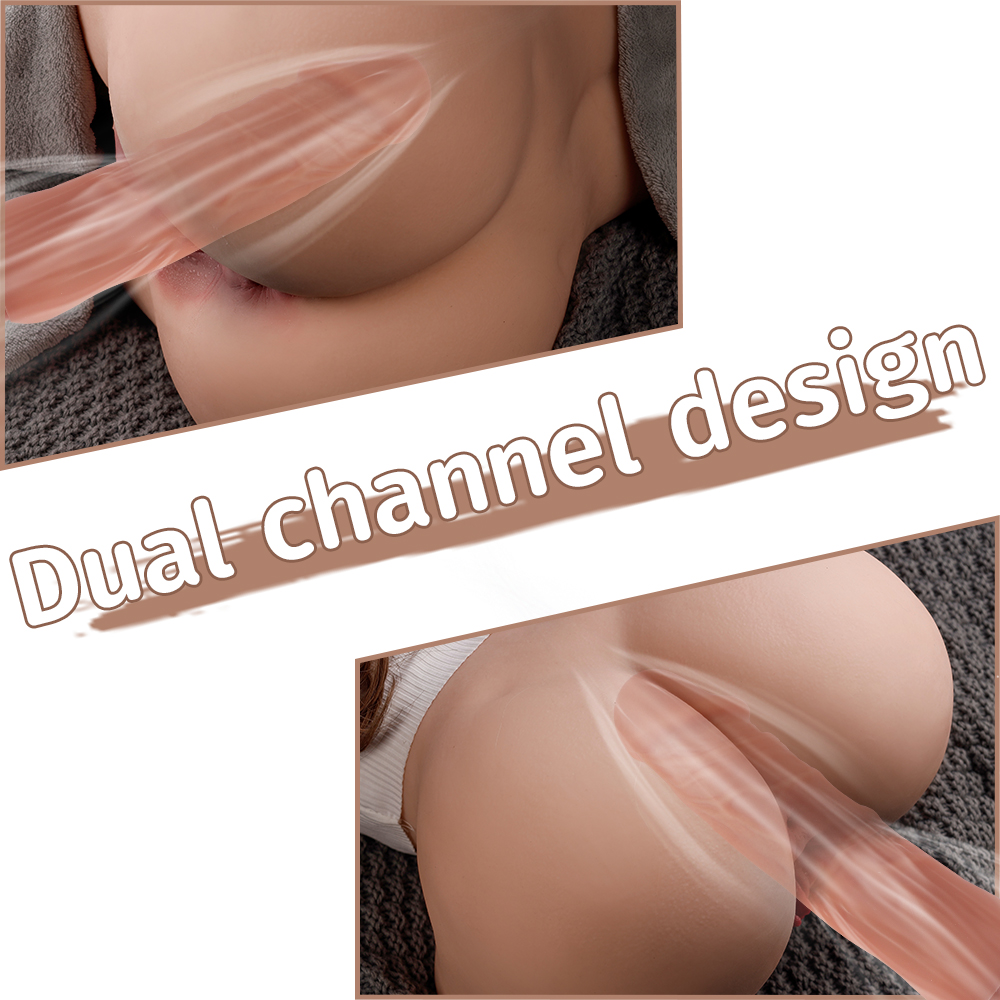 Dual-Channel Design for the Ultimate Fantasy
Marisa is the best keeper! Her perfect S curves will greet you as you enter her from behind, and her plump rump will leave you craving more. Marisa's back features two sexy small dimples, enhancing her authenticity and adding an extra touch of allure. Marisa takes Pleasure to a whole new level with her dual-channel design. Experience the ultimate satisfaction with both vaginal and anal channels, each offering unique textures that will blow your mind.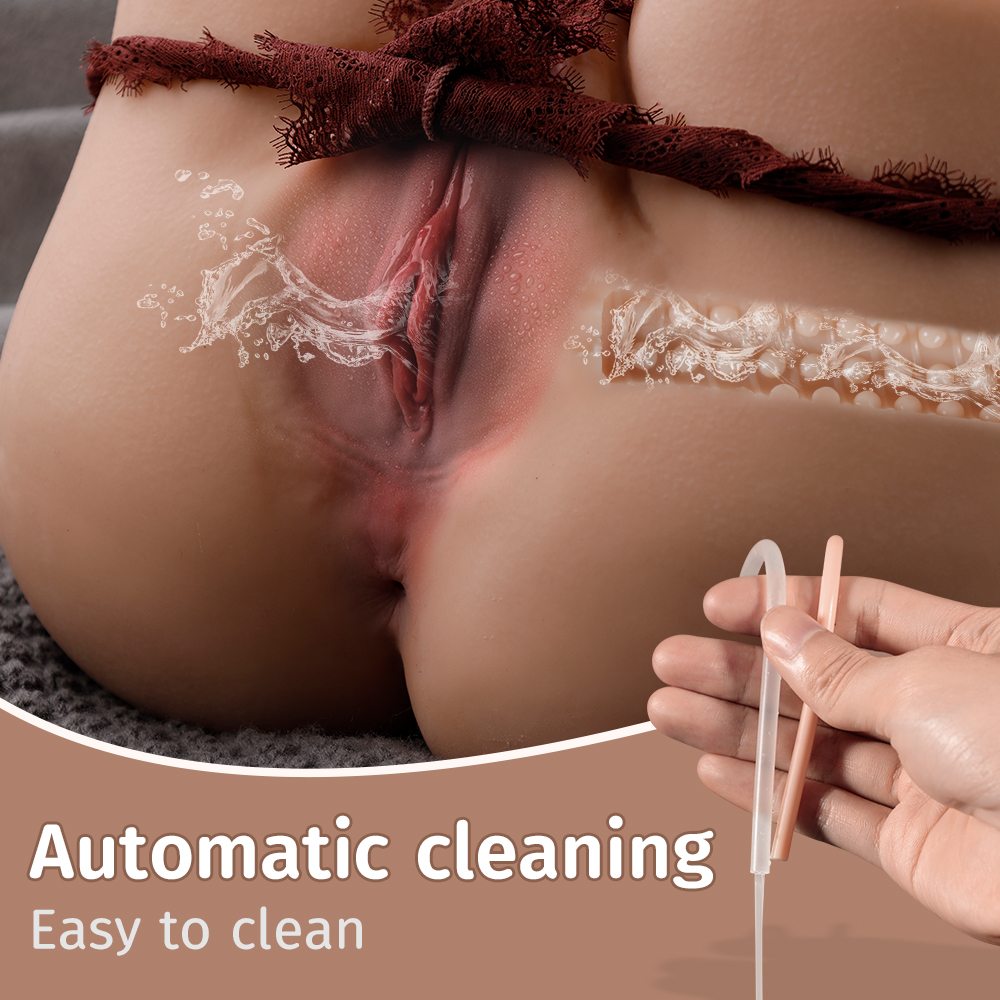 Experience Hygienic Bliss, Automatic Cleaning Function
We understand that convenience is vital when it comes to your Pleasure. Unlike ordinary sex dolls, Marisa goes above and beyond by incorporating automatic cleaning into her functional design. With this innovative feature, you can enjoy your intimate moments worry-free, knowing that Marisa's vagina will automatically discharge dirt and liquid, ensuring a clean and hygienic experience. Add water to her channel, activate the automatic function, and as the sucking and vibration intensify, the transparent drain will effortlessly remove any remnants, leaving you with ultimate peace of mind.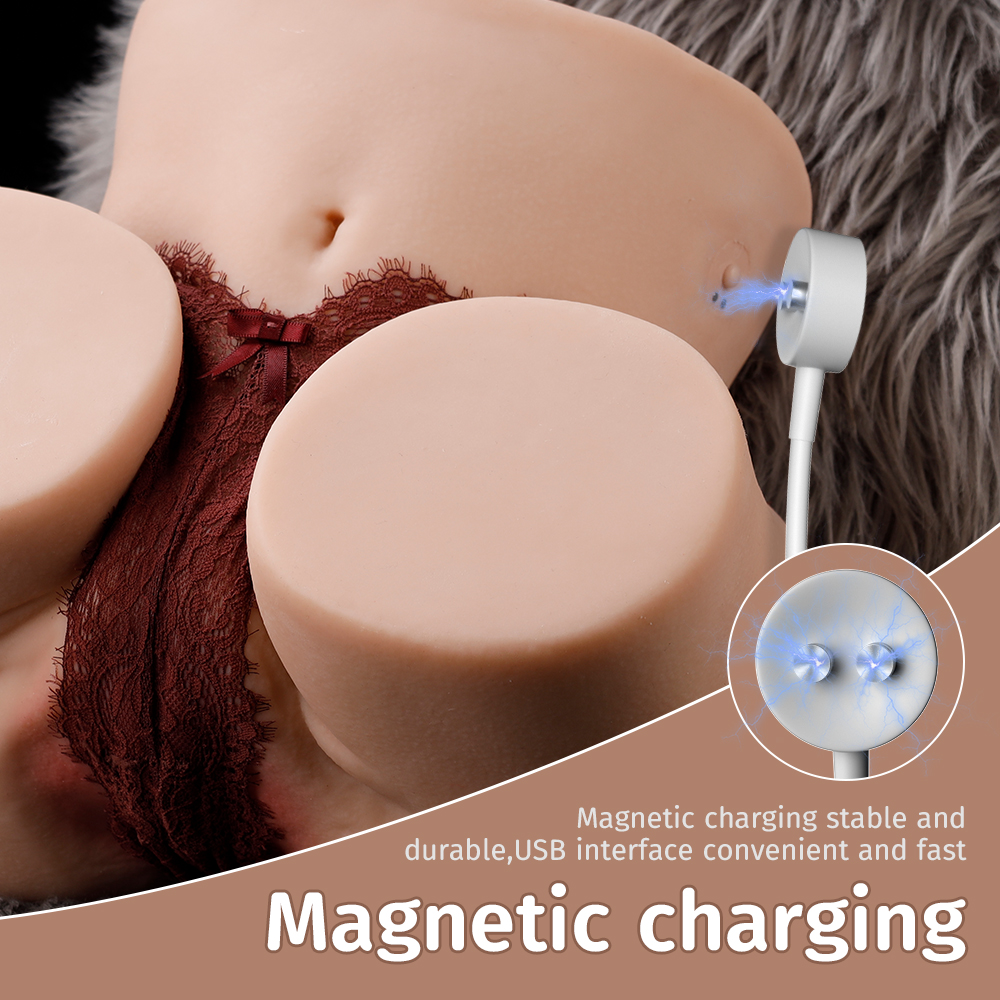 Intuitive and Convenient Magnetic Charging
Marisa features a magnetic charging system that ensures stability and durability. With a large battery capacity, you can enjoy extended playtime without interruptions. Connect the USB port magnetic charger, and Marisa will be ready to accompany you on your pleasure-filled adventures.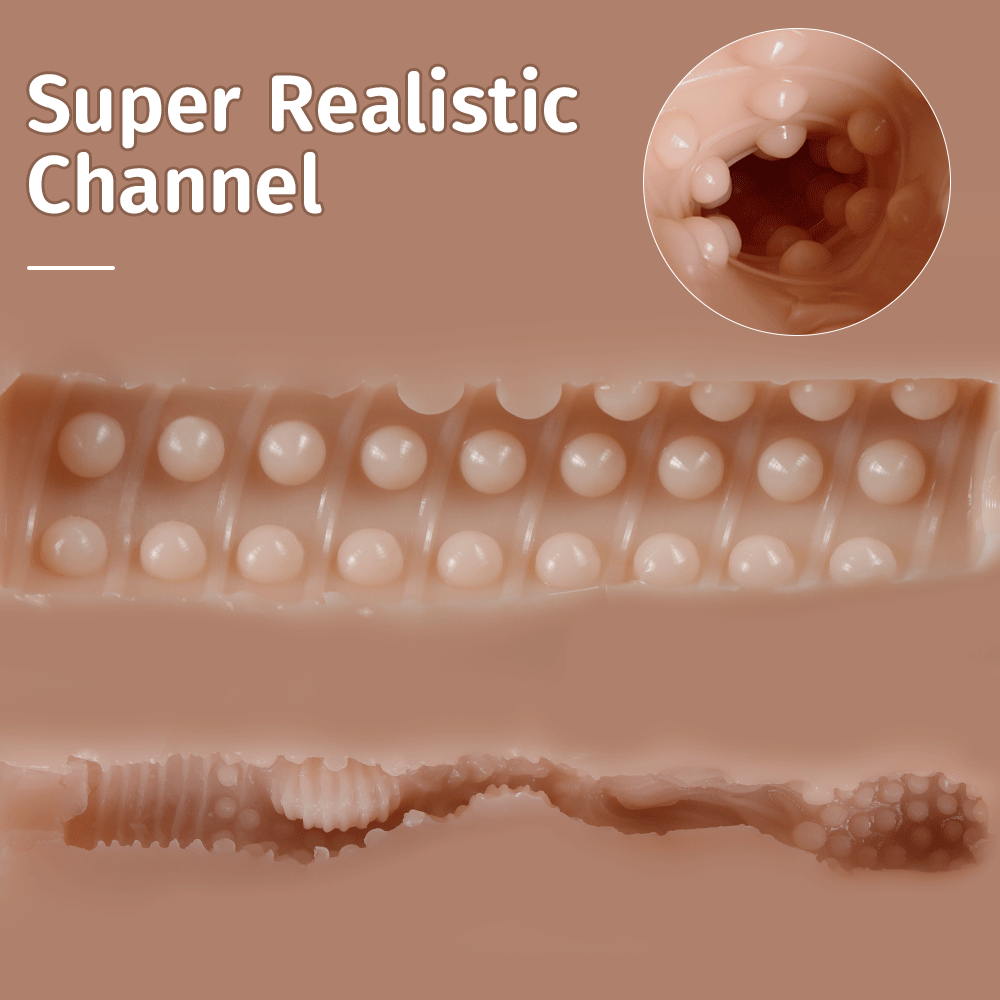 The Sensational Realistic Channel
Marisa's dual-channel design offers both vaginal and anal Pleasure. Each channel boasts unique textures that mimic the real thing, providing unparalleled stimulation. The anal canal features a tantalizing combination of accurate pellet and double spiral textures, while the vaginal canal offers gripping beads and spiral pleats. Her textured cavities made of high-quality TPE will squeeze and stroke your penis during insertion, surpassing the sensations of the real thing.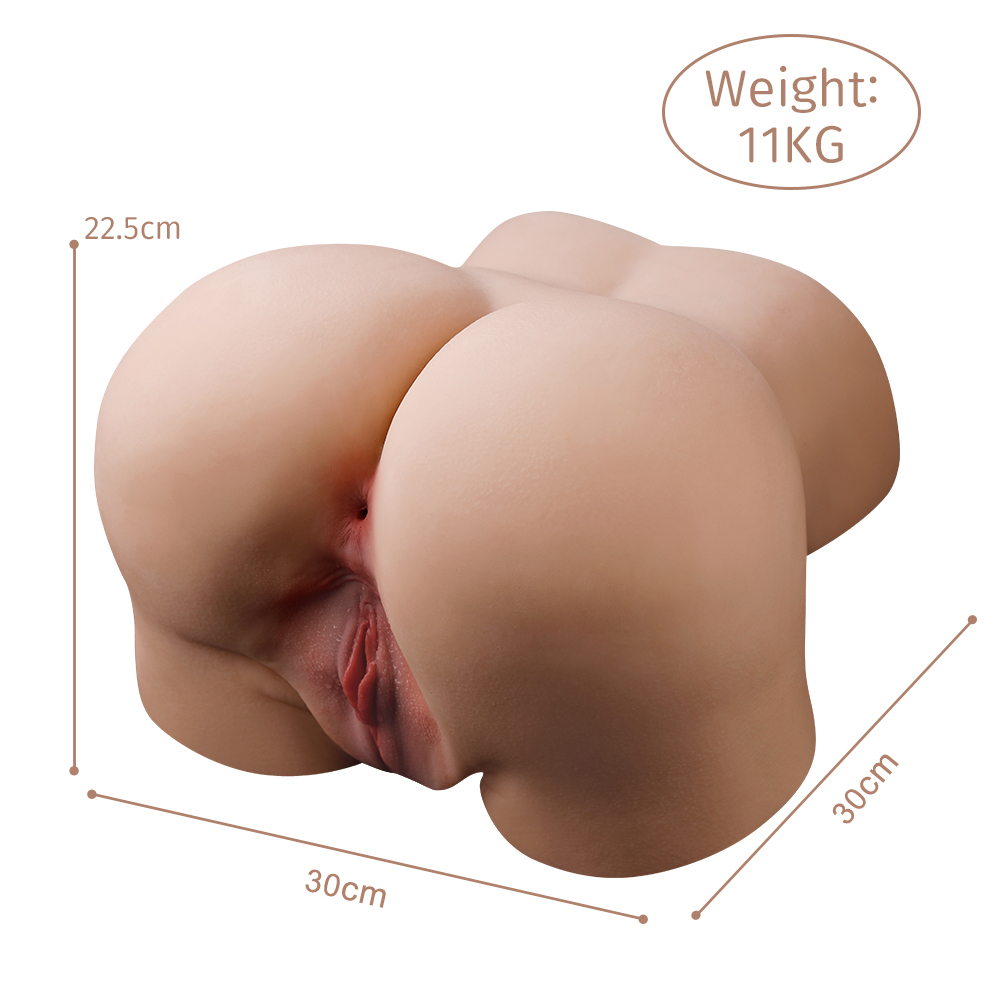 Measurements
Length: 11.81inch/30cm
Wide: 11.81inch/30cm
Height: 8.86inch/22.5cm
Vaginal Depth:7.18inch/18.23cm
Anal Depth: 6.69inch/17cm
Weight:24.25lb/11kg
Material: Body Safe High-End TPE, Stainless Steel.