Watch the Hannah Video Below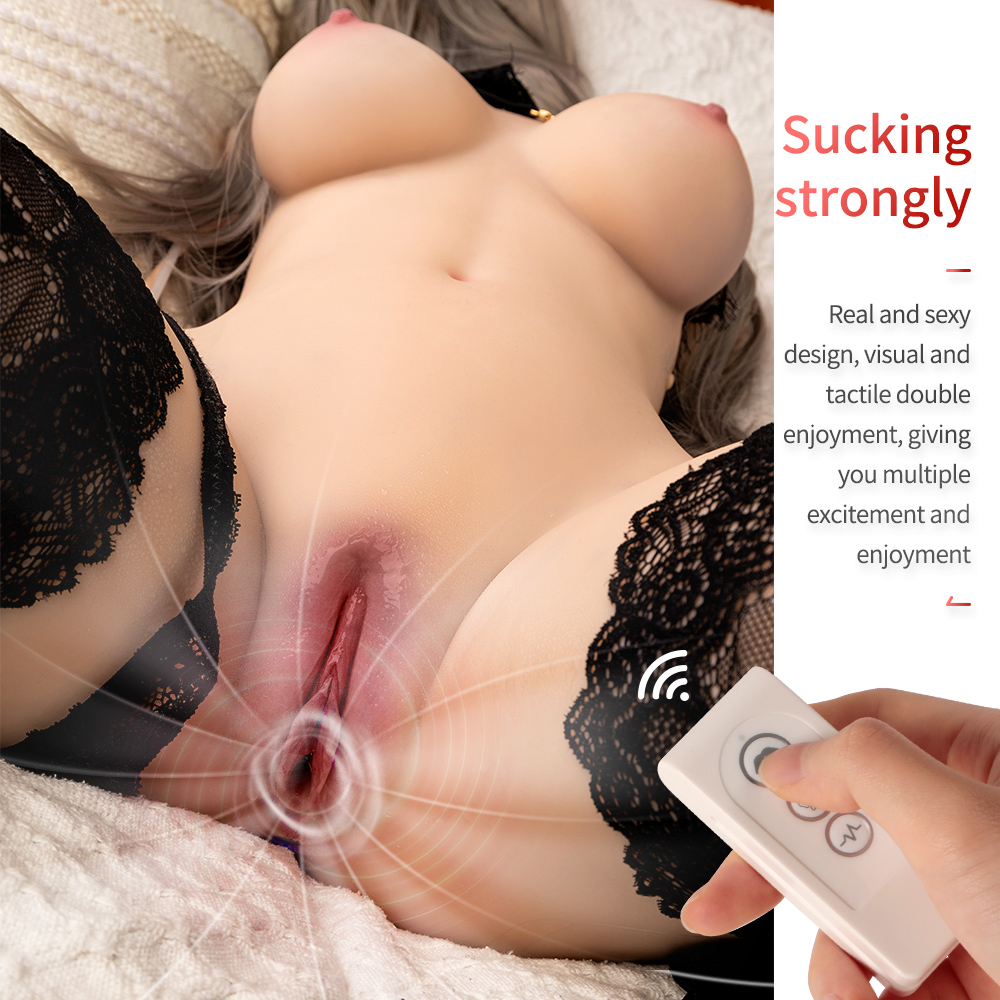 A Touch Beyond Imagination - The Upgraded Automatic Sex Doll Torso
Get ready to revolutionize your sexual experience with Hannah, the upgraded automatic sex doll torso that is set to become the next hot topic in the industry. Say goodbye to the monotonous routines of thrusting, squeezing, or stroking. Hannah's exquisite vagina offers an automatic sucking and vibrating experience like no other. With 5 vibration and 3 suction modes, you can customize your pleasure from slow and gentle to intense and mind-blowing. Whether you prefer a tantalizing tease or an explosive climax, Hannah will fulfill your wildest fantasies.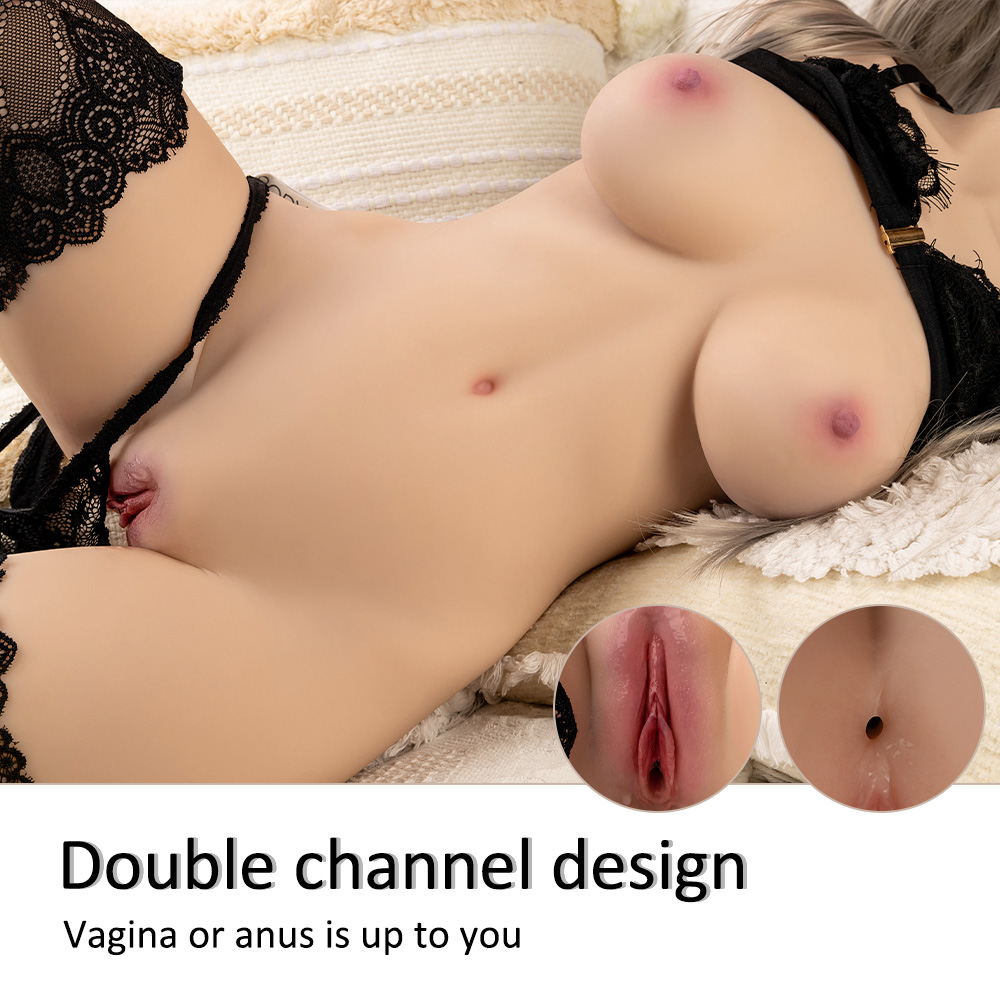 Charming Plump Body Curve
Hannah's allure goes beyond her automatic features! Her large size and weight, along with her charming plump body curve, create a more realistic experience that surpasses small sex dolls or traditional masturbators. With gorgeously large soft jiggly breasts, and a round big ass, the sexy figure of real mature women is as enticing as her functionality. Her realistic pussy, with soft outer pink labia, adds to the overall authenticity.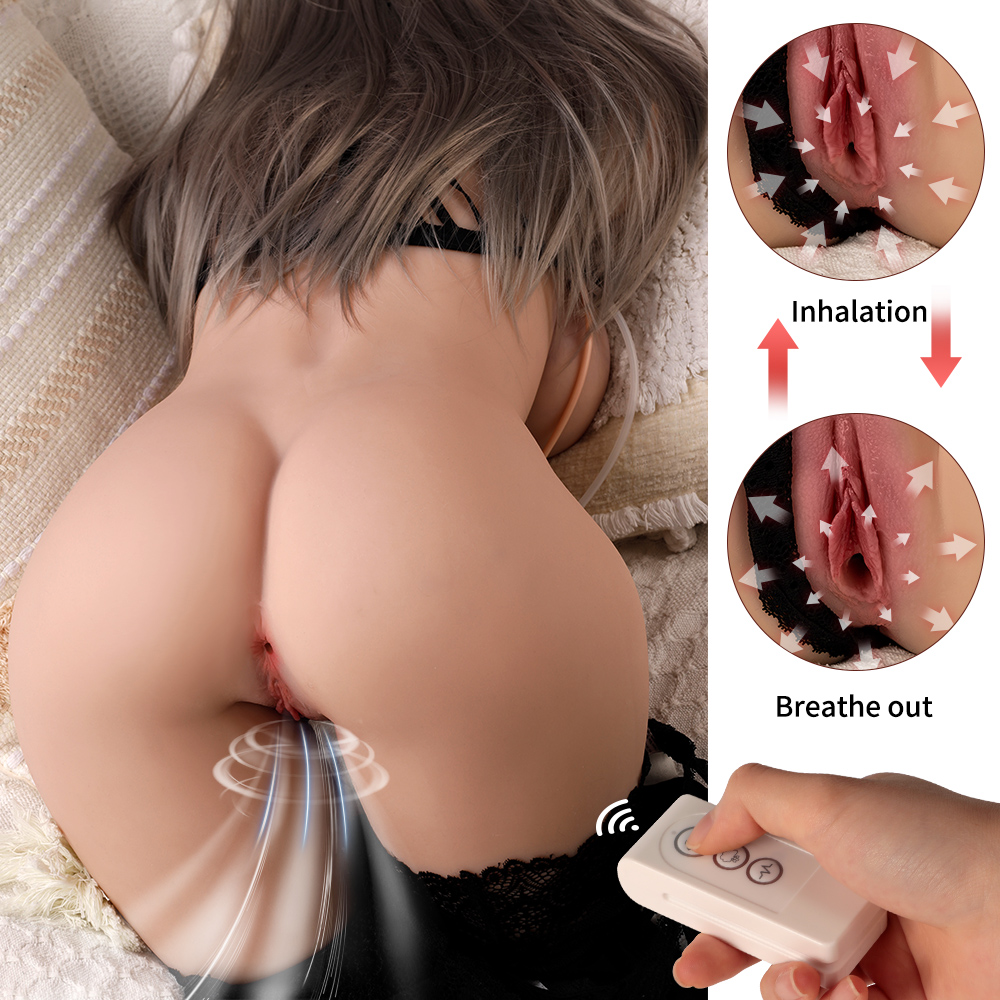 Hands-Free Fun with the Remote Control
Hannah understands the importance of convenience and ease during your intimate moments. She offers the ultimate hands-free fun with the convenience of a remote control, you can activate this exquisite pleasure companion with a simple push of a button. Sit back, relax, and allow Hannah to take control, unleashing a series of varied sensations that will take your sexual encounters to unprecedented heights.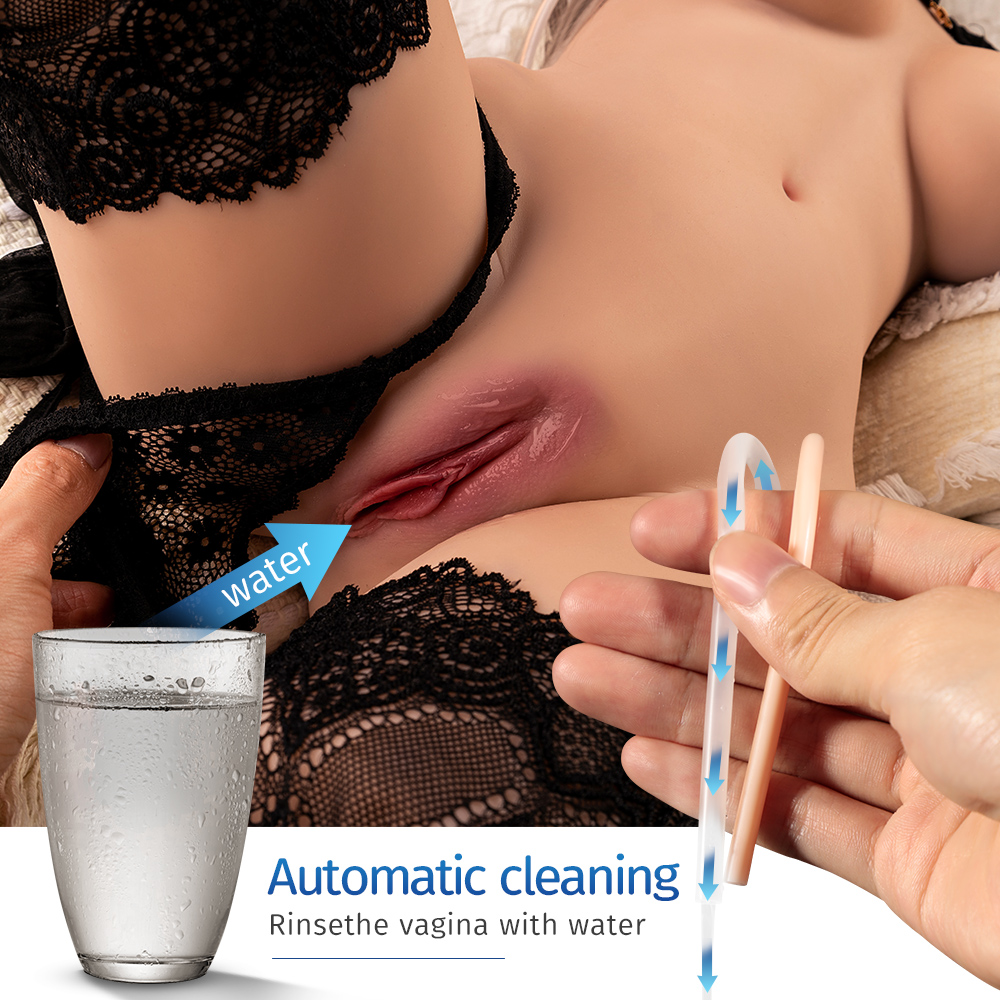 Effortless Post-Play Cleanup with Automatic Cleaning
We understand that after an exhilarating encounter, the last thing you want to worry about is cleanup. That's why Hannah comes equipped with an automatic cleaning feature, making your post-play routine a breeze. Simply activate the cleaning function, and Hannah will take care of the rest. Say goodbye to tedious cleanup and hello to more time enjoying the pleasures that Hannah has to offer.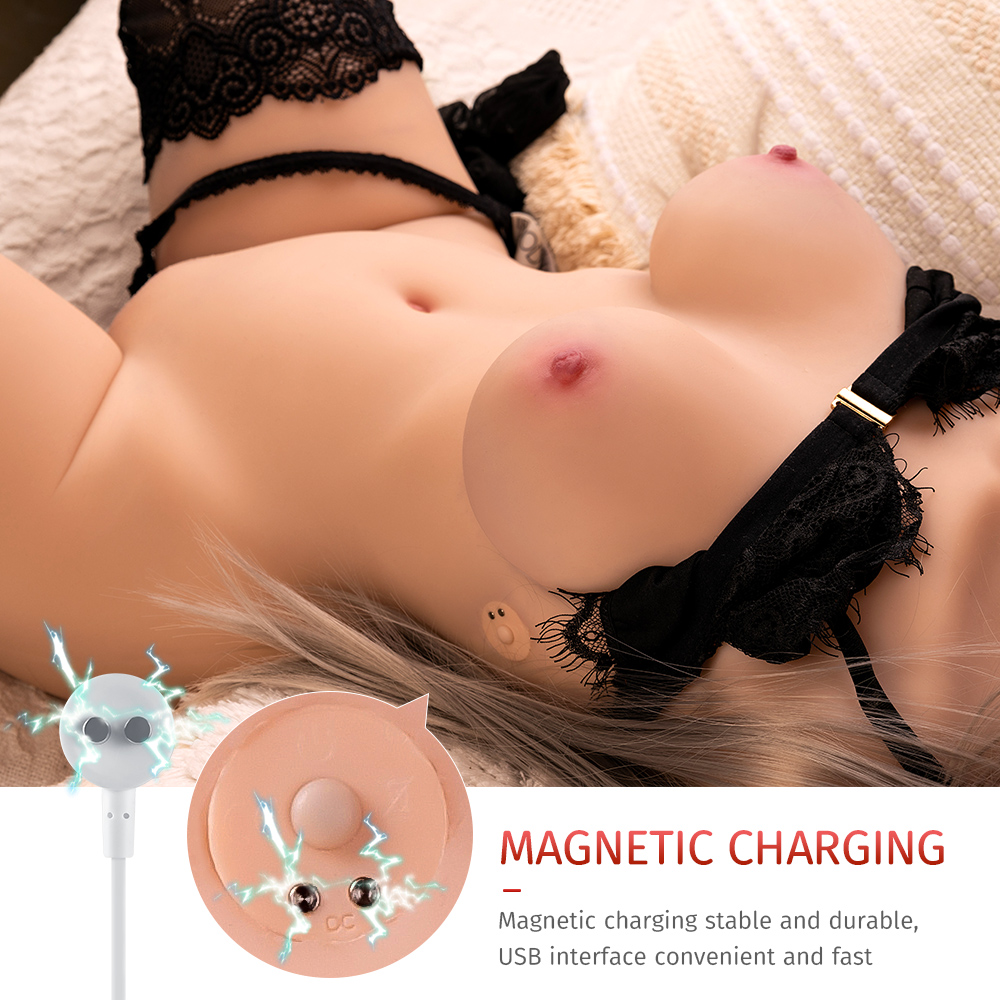 Uninterrupted Pleasure with Magnetic Charging
No more fumbling around for batteries or interrupting your pleasure to replace them! Hannah's magnetic charging feature ensures that your pleasure remains uninterrupted. Simply connect the charger, and within no time, Hannah will be ready to fulfill your deepest desires. The rechargeable battery lasts long enough to provide 60 minutes of pure indulgence, allowing you to explore new levels of satisfaction.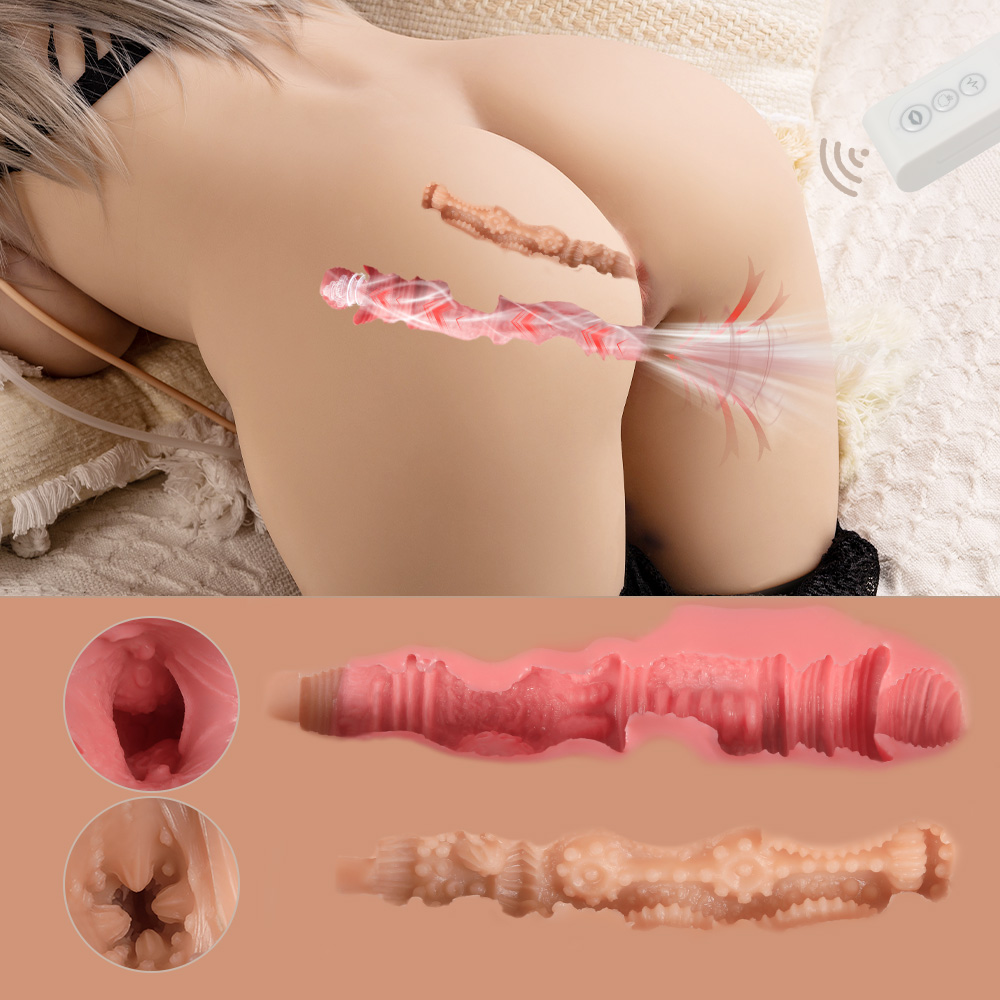 Automatic Vaginal and Anal Tunnels
Hannah's automatic dual channel design featuring both an anal and vaginal tunnel is a playground of pleasure waiting to be explored. The depth of the anus is about 7.08inch/18cm, the vagina depth is about 6.30inch/16cm. Each channel boasts a unique texture, with the vaginal passage spirally designed and the anal passage adorned with small ridges and bumps. The irregular protrusions inside the vagina mimic the internal characteristics of a real woman, while the realistic feel of the soft TPE material adds to the authenticity. Combined with powerful sucking and vibrating, Hannah will take you to new heights of ecstasy. Upgrade your pleasure today and let Hannah show you what true satisfaction feels like!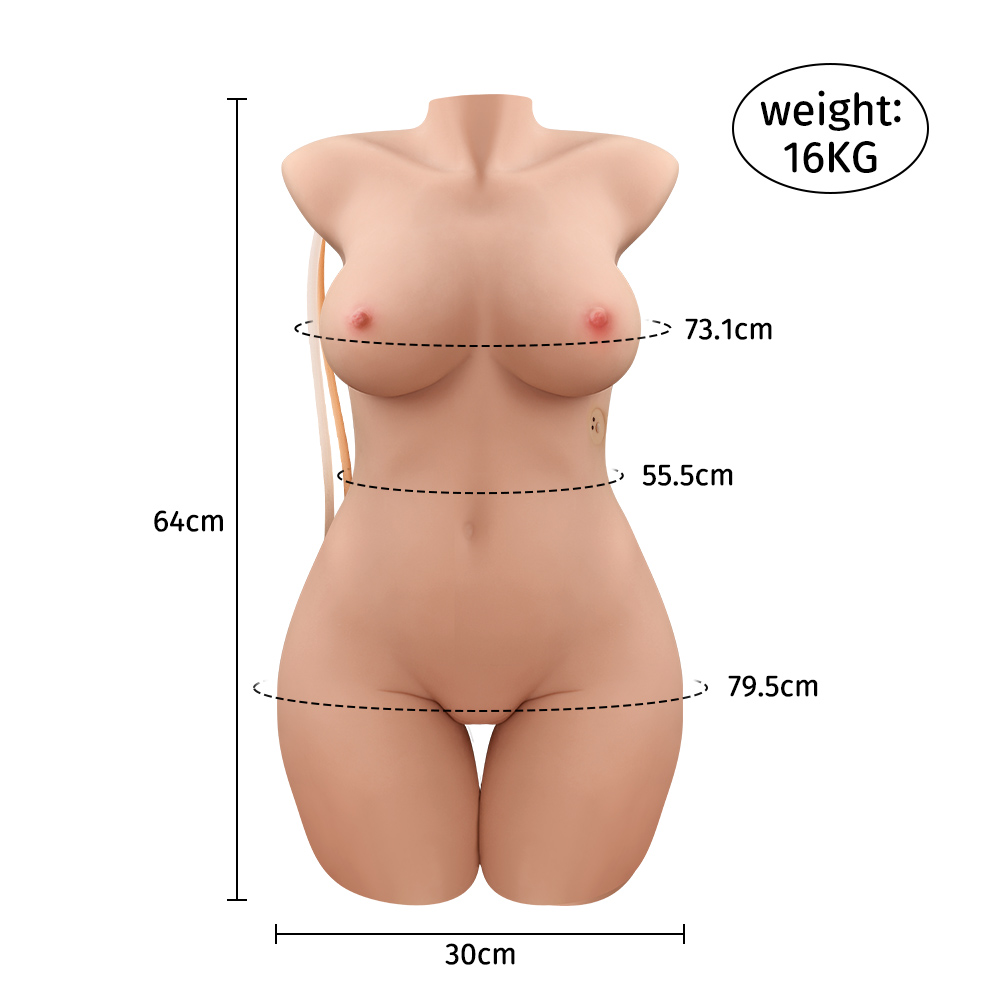 Measurements
Bust: 28.78inch/73.10cm
Waist: 21.85inch/55.50cm
Hip Circumference: 31.30inch/79.50cm
Height: 25.19inch/64cm
Width: 11.81inch/30cm
Weight: 35.27lb/16kg
Material: Body Safe High-End TPE, Stainless Steel.