Watch the Teri Video Below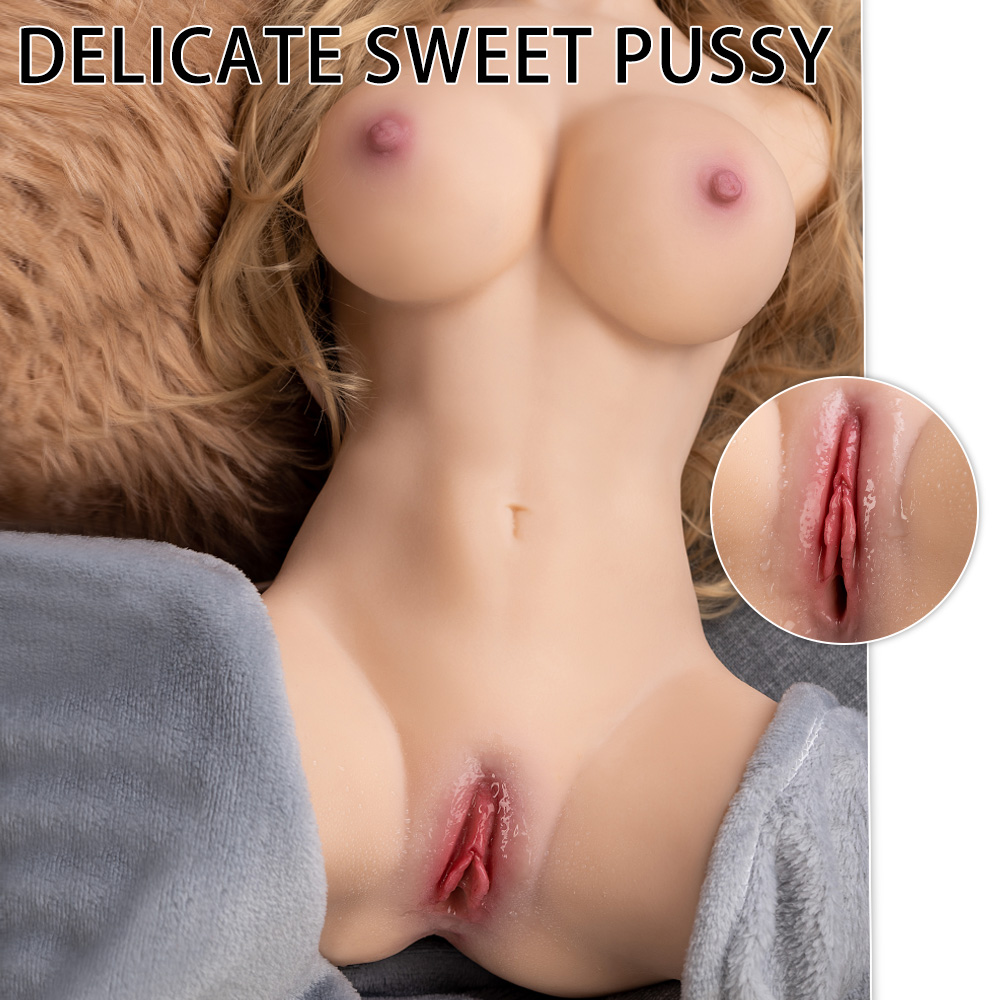 Teri has a Stunning Figure and Glamour Juicy Pussy
Teri's body contour is meticulously modeled after a fitness-loving woman, boasting toned abs and glamour juicy pussy. Her new and improved pussy and labia are perfect for licking, sucking, and exploring. The textured, pink vagina lips add an irresistible touch of seduction, beckoning you to experience the most pleasurable sensations.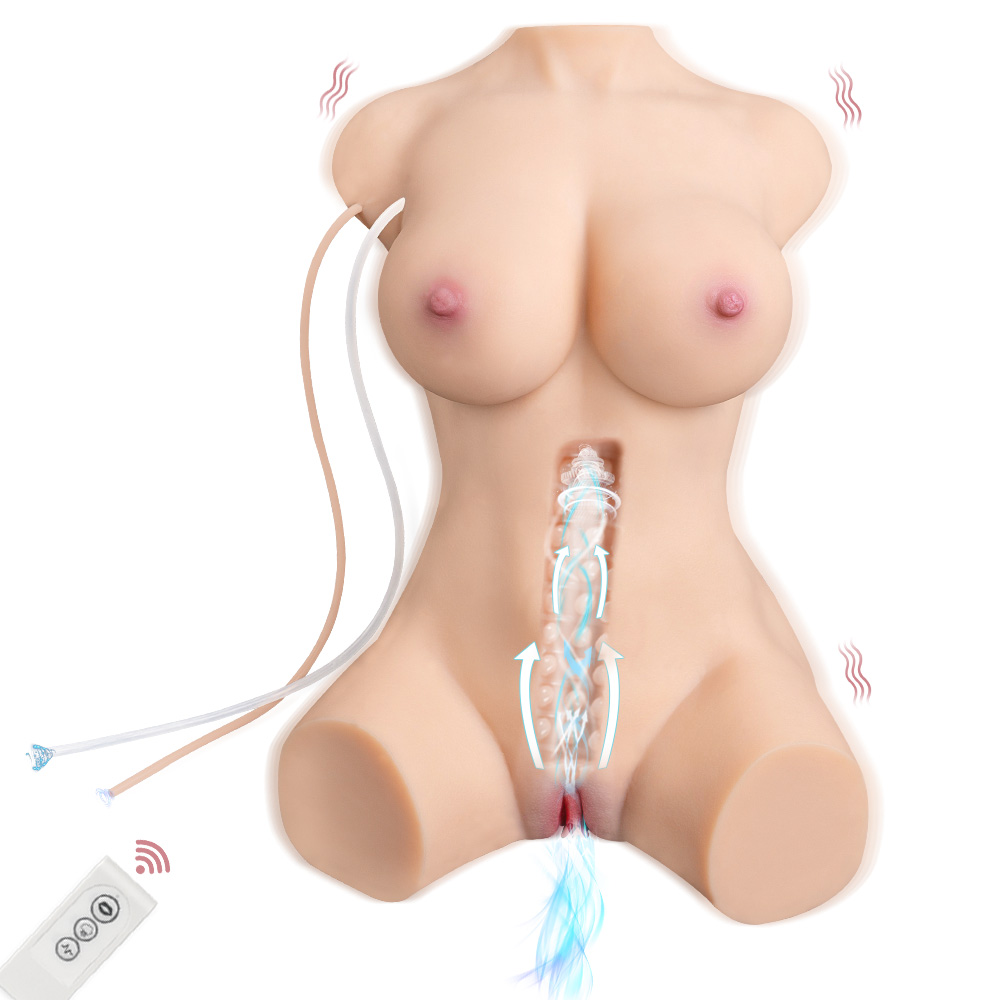 Automatic Male Masturbators Designed for Hands-Free Pleasure
Teri is here to revolutionize your pleasure with her advanced features. Teri's upgraded vaginal suction technology ensures she latches onto your every move, replicating the actual sensations of oral suction and female pleasure! With the wireless remote control, you can effortlessly explore Teri's five vibration and suction settings. Each frequency is carefully designed to provide an outstanding experience that is incomparable to any other on the market.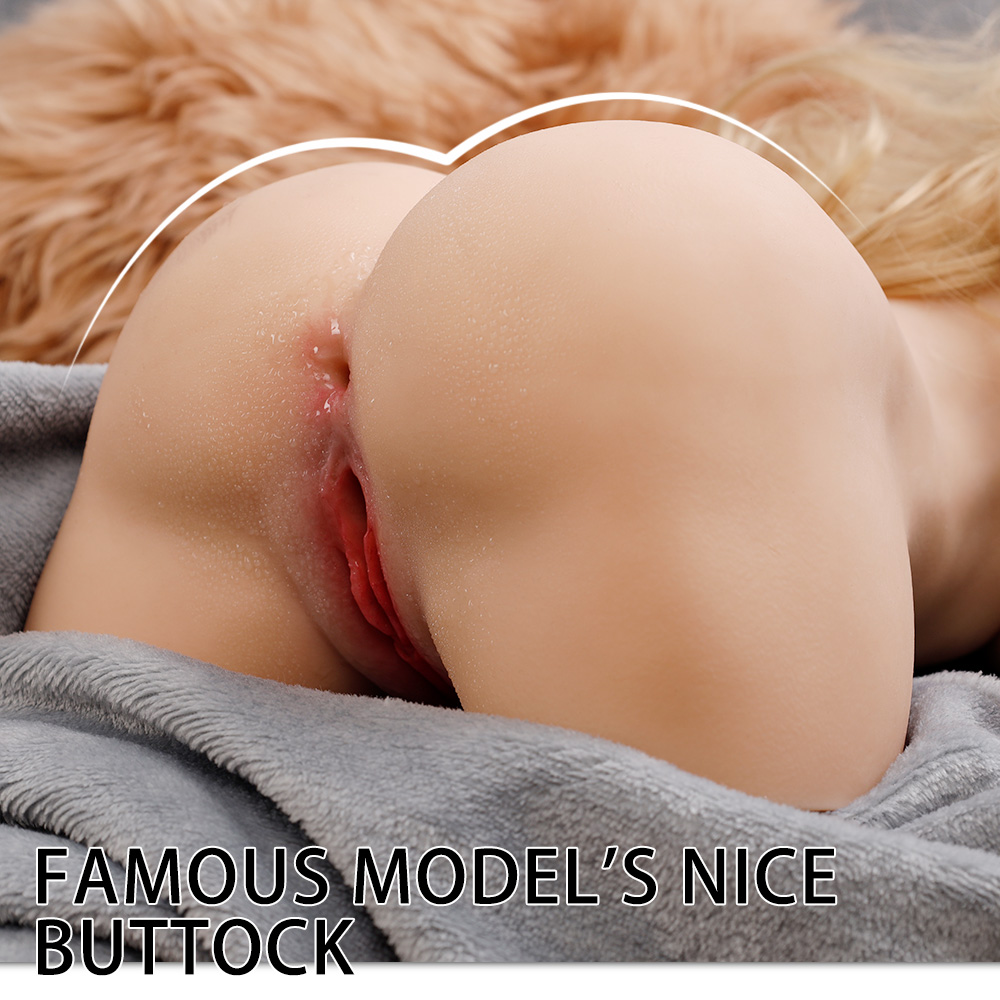 Famous Model's Nice Buttock
Teri's perfect, round buttock is crafted to emulate those of famous models, with a hint of muscle to enhance the experience. This lifelike portrayal of a scaled-down adult woman is designed to captivate your senses and transport you to new realms of ecstasy.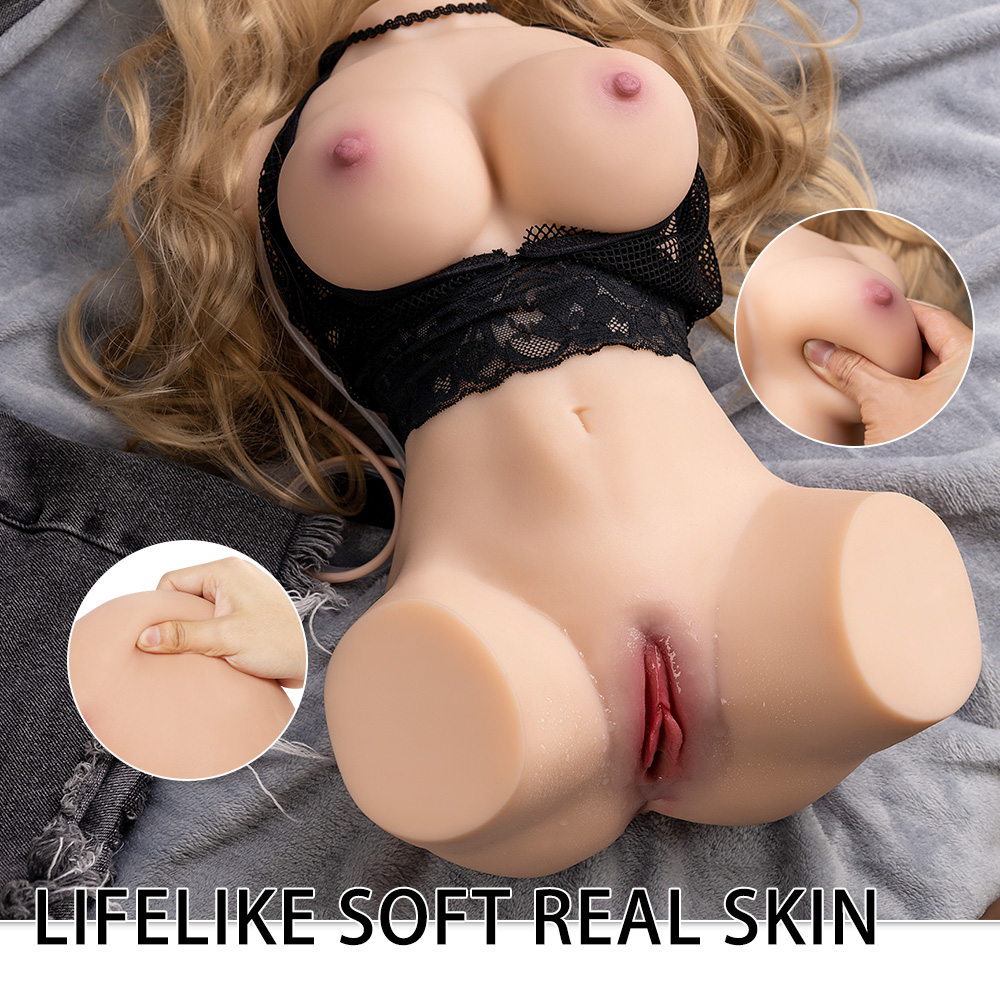 Squeeze and Caress Teri's Soft, Alluring Curves
Teri is made of soft TPE material. Her soft breasts and ass are ready to be squeezed, inviting you to experience the most realistic pleasure like never before. Teri doesn't just stop at her flawless abs and mesmerizing hip. Her realistically wrinkled nipples and areolas add an extra touch of authenticity to your intimate encounters.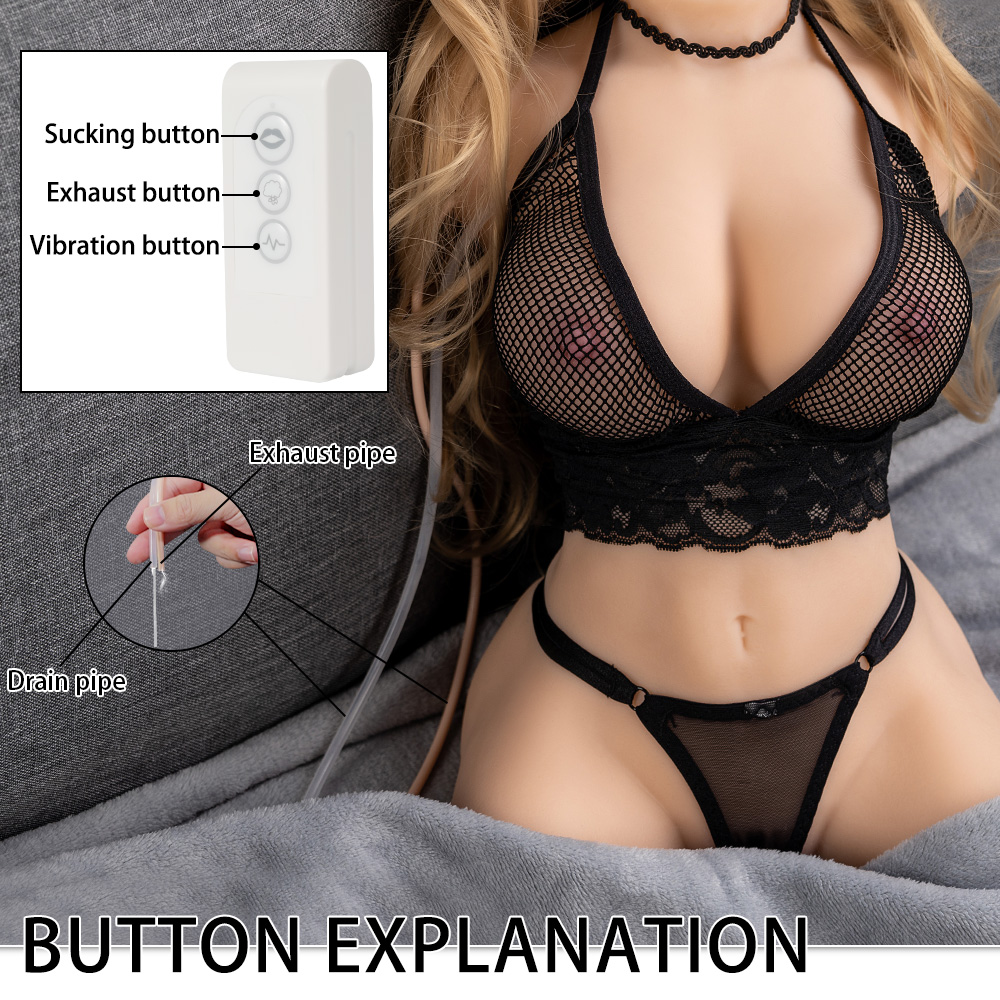 Automatic Cleaning for Uninterrupted Bliss
This beautiful blonde sex doll torso has an automatic cleaning tunnel function! This gorgeous blonde sex doll torso has an automatic cleaning tunnel function. With just one click, your sex toy is effortlessly cleaned, making it more convenient than other male sex torsos. Simply aim water at the entrance, press the suction button, and let the water circulate through the air release hole. Teri ensures that nothing stands in the way of your pure bliss.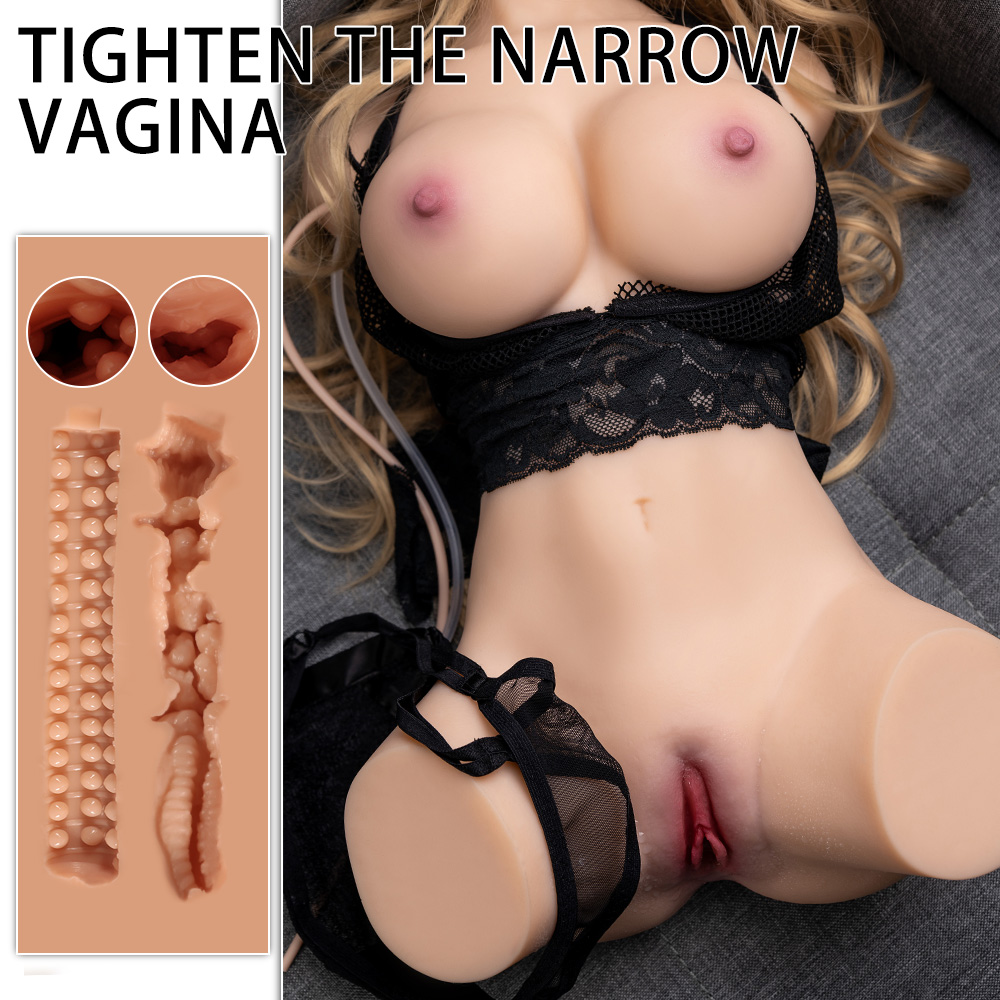 Two Completely Separate Channels Offer a One-of-a-Kind Experience
Teri's double channels offer an unforgettable journey into pleasure. Her vaginal length is 6.88" and her anal depth is 7.09inch". The soft and flexible design of her entire channel ensures a sensation like no other, while the large irritating particles in her vagina provide intense stimulation. And when you venture into the realm of anal pleasure, the small grain lines inside will rub against your penis, boosting your performance and stamina. Every protrusion and line inside Teri's intimate confines will tightly grip your every movement, bringing you to the peak of ecstasy.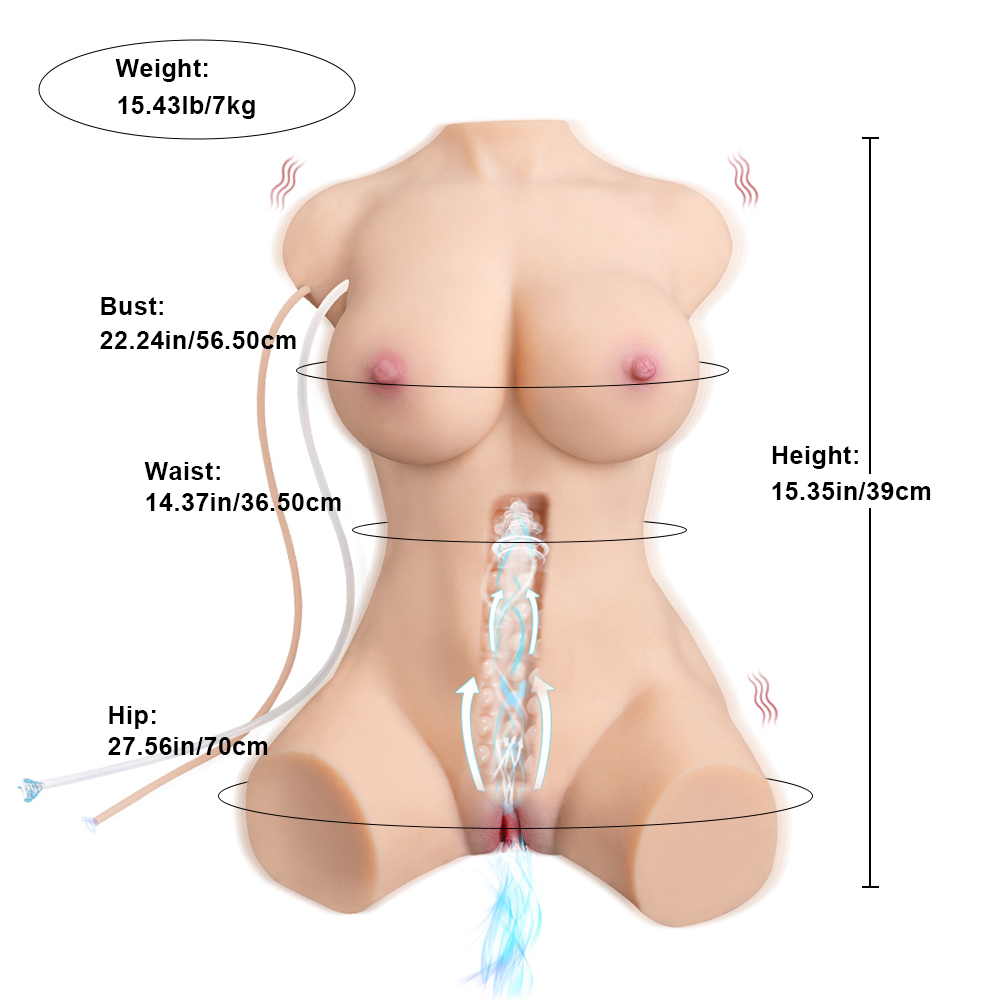 Measurements
Bust: 22.24inch/56.50cm
Waist: 14.37inch/36.50cm
Hip Circumference: 27.56inch/70cm
Height: 15.35inch/39cm
wide: 10.24inch/26cm
Vaginal Depth: 6.88inch/17.50cm
Anal Depth: 7.09inch/18cm
Weight: 15.43lb/7kg
Material: Body Safe High-End TPE, Stainless Steel.