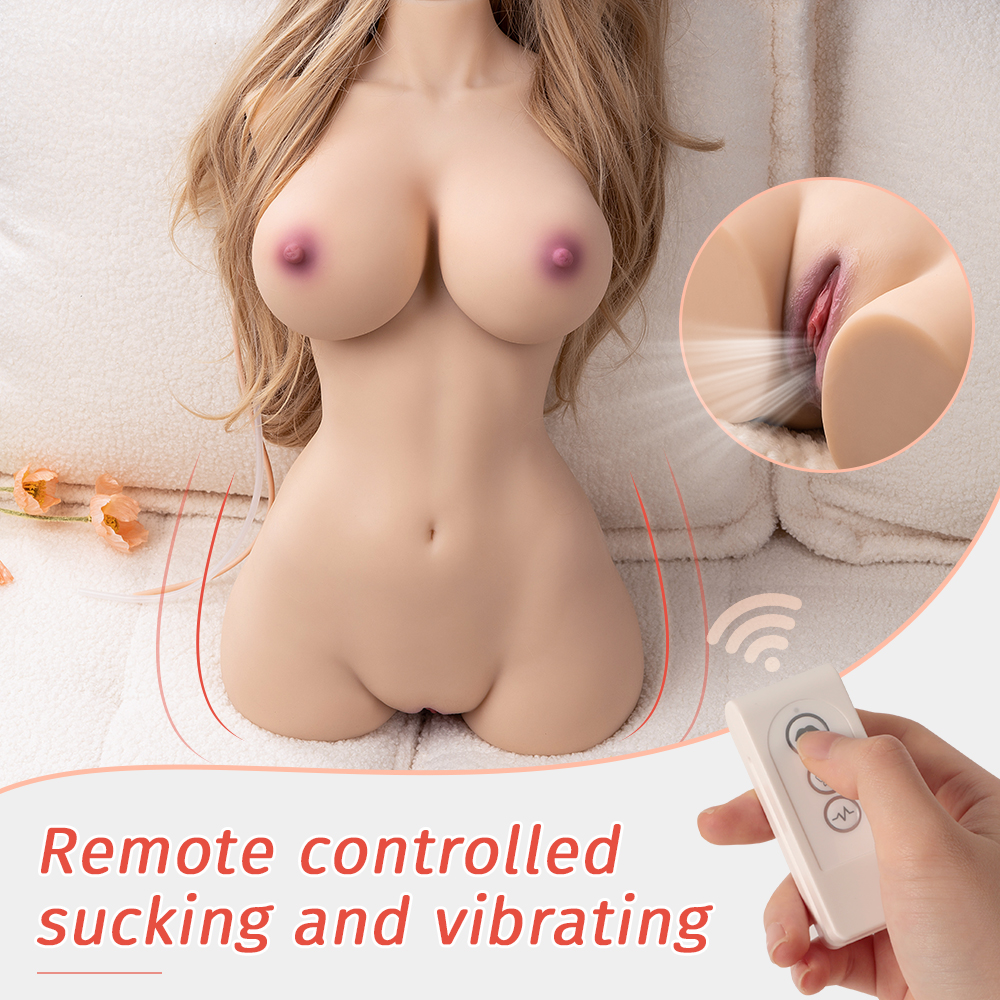 Auto Sucking, Vibration, and Exhaust Functions
Nina is the realistic female sex doll torso you've been waiting for. Designed without the not-so-necessary long legs, Nina is lightweight (19.16lb/8.69kg) and has minimal storage space. She's got all the essential parts you'll look for in a woman during sex - the boobs, the butt, and the pussy, all in one exciting package. Plus, Nina is equipped with auto-sucking, vibration, and exhaust functions, making her more interactive. You can experience the ultimate hands-free pleasure with the new and improved motor that offers five robust and steady vacuum suction modes and five stimulating vibrational patterns.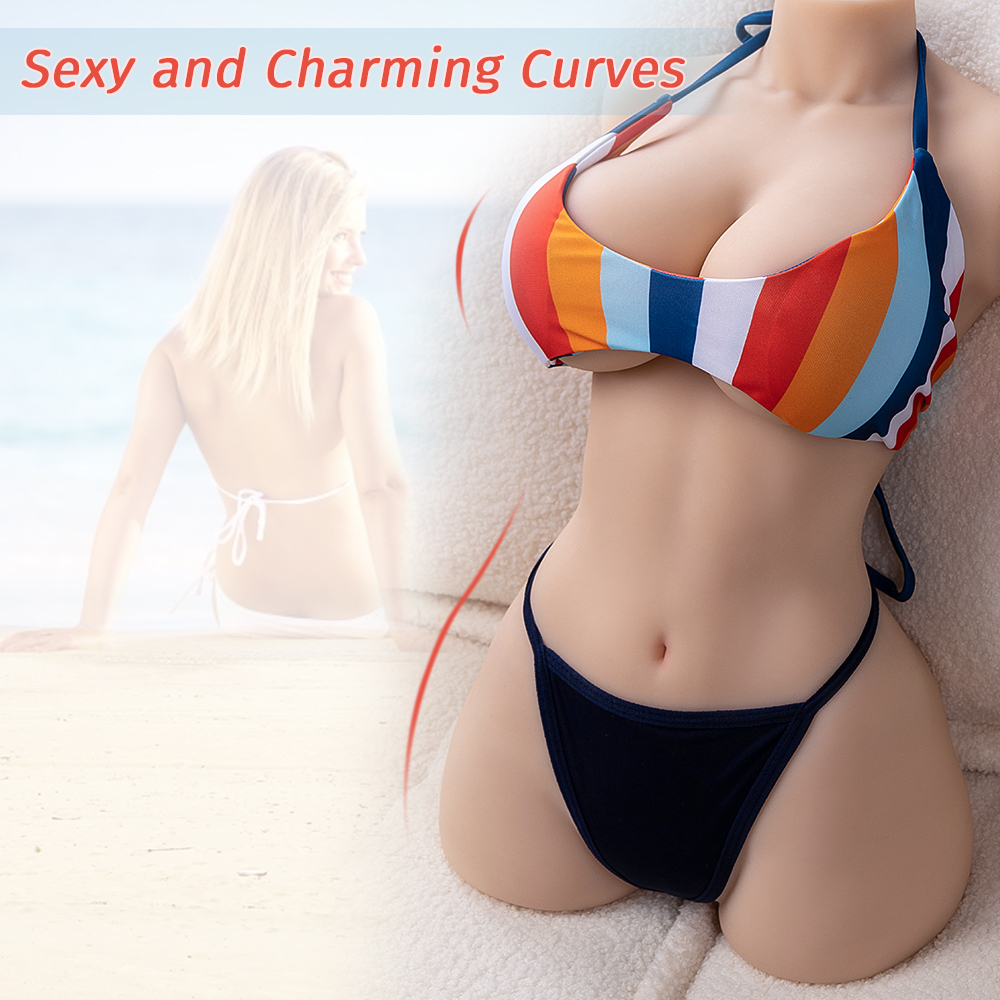 A Visual Delight - Curvy, Sexy, and Confident
Nina is a representation of youthful beauty and vitality. With her confident standing posture and curvy physique, Nina exudes sexiness and confidence. Her curvaceous figure, including her big breasts and hips, is visually enticing and visually among the best sex toys available. As you explore her realistic and sexy body curves, you'll be amazed by the combination of auto-sucking and vibrating functions that take pleasure to a whole new level. Nina offers an experience that is a huge difference from regular masturbation cups or sex toys.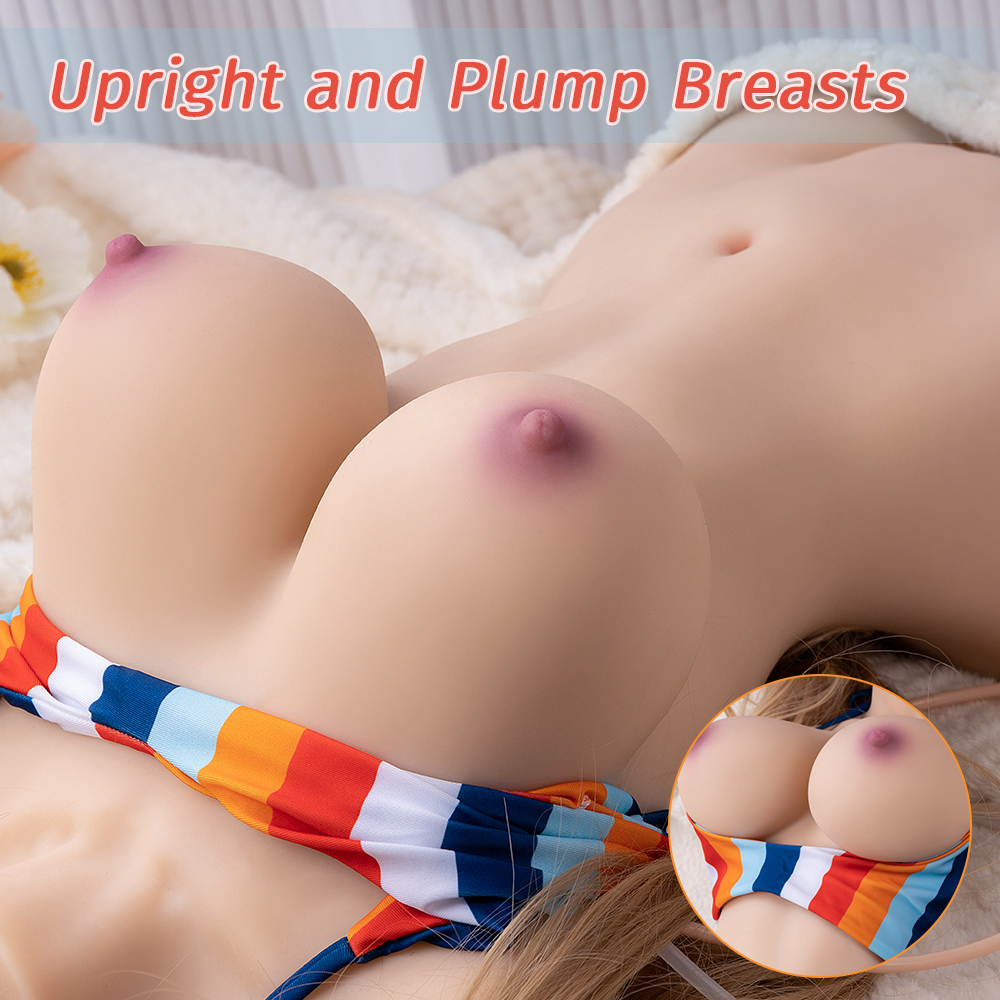 Realistic and Plump Breasts
Nina is an 18-year-old healthy and beautiful young female. We have frozen her in her prime, ensuring her flowering bud breasts are at their fullest and most enticing. The soft texture and realistic touch closely resemble the feel of a real woman's breasts. The gentle swell of her breasts, adorned with delicate and realistic details, including pink areolas and nipples with subtle goosebumps, Nina's breasts are a feast for the senses.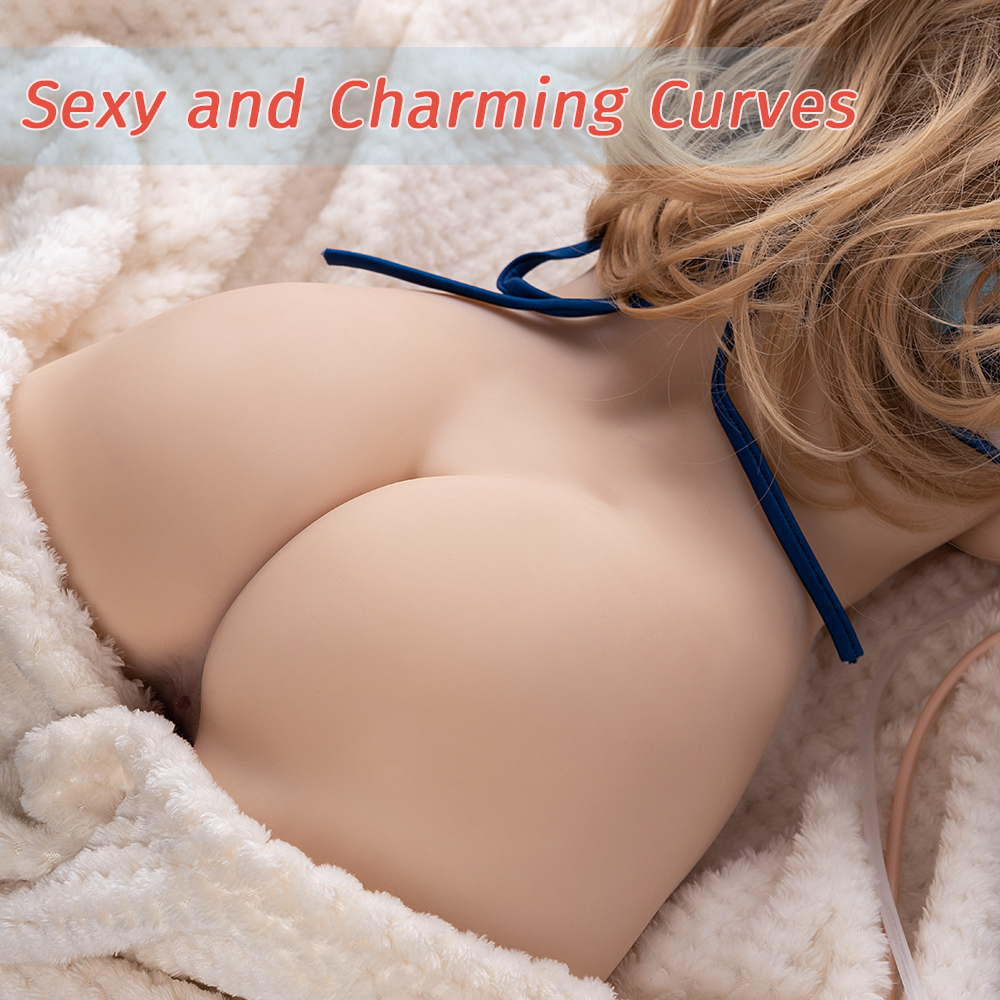 Sexy Big Ass and Charming Curves
Nina is not just about looks and sensations, and she's also designed with your comfort in mind. She has a wonderfully sculpted ass! Her plump ass cheeks and soft hips provide an ideal balance of firmness and suppleness. As you caress her soft hips and run your fingers along her curves, you'll be amazed by the lifelike texture and sexy curves that enhance every touch. This blonde young lady will guide you through the art of spanking, turning every touch into a tantalizing sensation that will leave you craving more. Let Nina awaken your passionate side!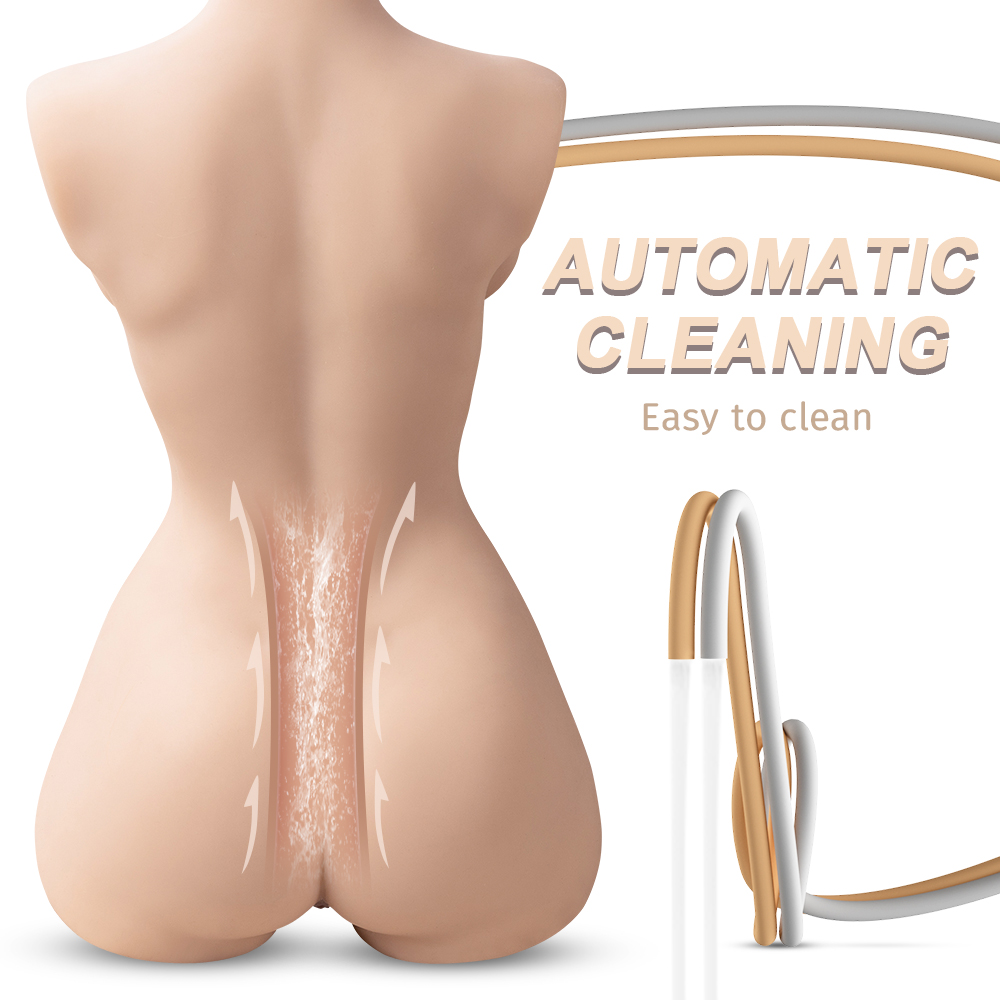 Effortless Maintenance and Long-lasting Pleasure
We understand that convenience is key when it comes to adult sex dolls. That's why Nina is designed for easy maintenance and long-lasting enjoyment. Nina is equipped with advanced automatic cleaning functions, ensuring that keeping her clean is simple and hassle-free. Just sit back and let the cleaning function do the work for you.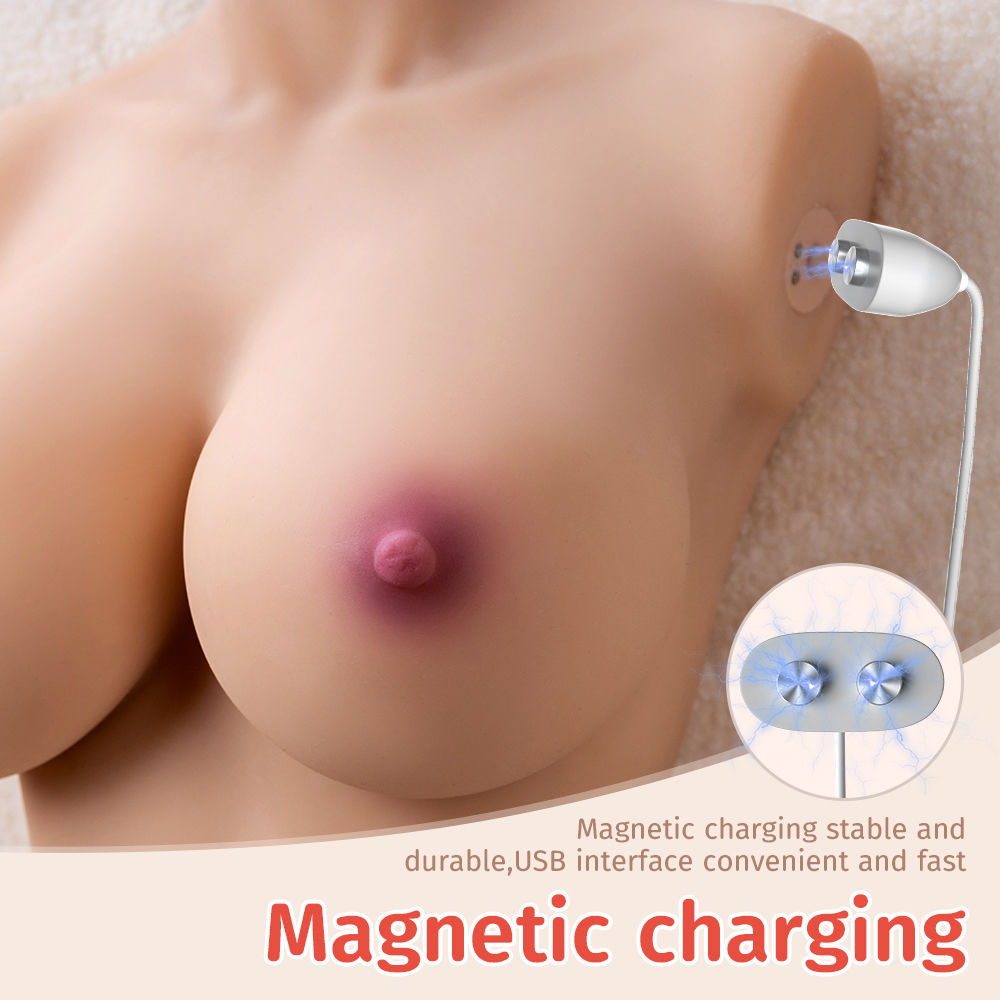 USB Rechargeable - 1 Hour of Playtime
Nina's convenience extends to the charging process. This sex torso has USB rechargeable, ensuring uninterrupted pleasure thanks to its magnetic charging capability. With just a simple connection, Nina comes to life, ready to provide up to 1 hour of playtime. Say goodbye to the hassle of batteries and hello to endless pleasure.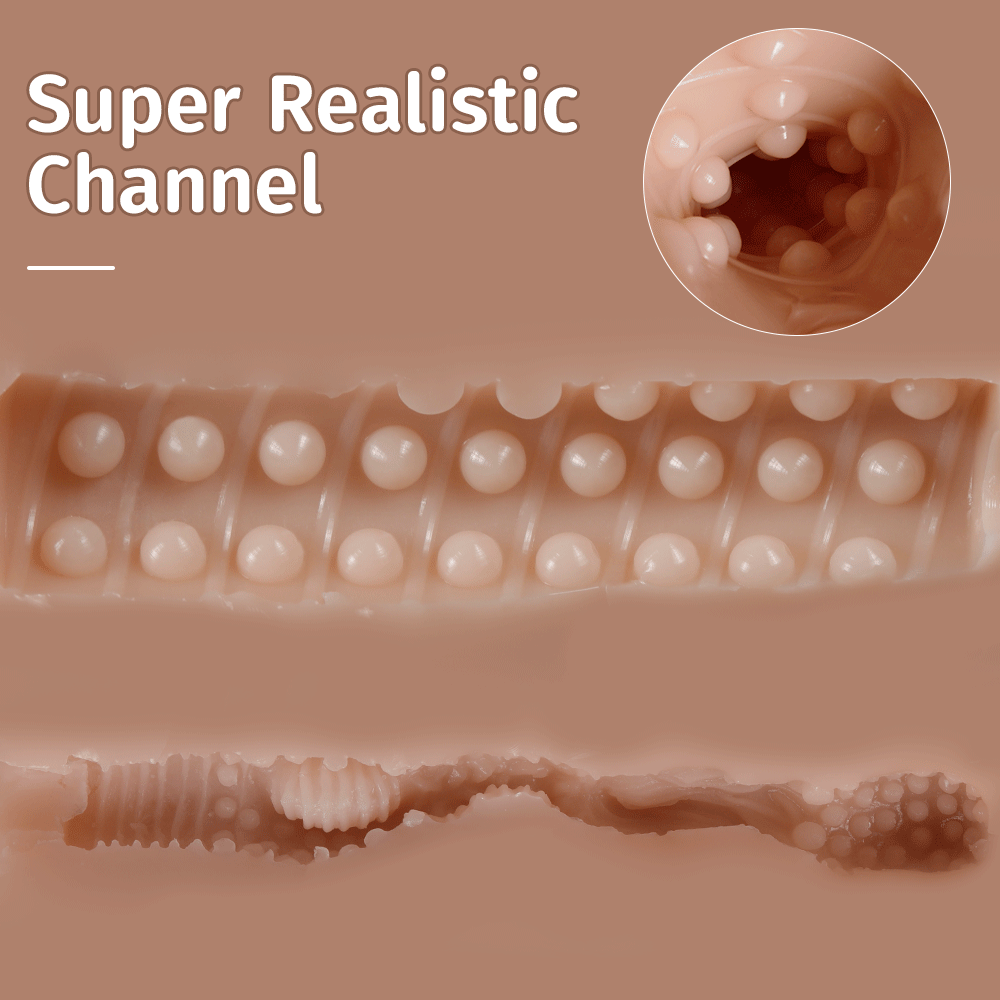 Double Channels with Different Amazing Textures
Nina's realistic features extend beyond her appearance! Her vaginal and anal channels are designed with different textures. Vaginal depth is 7.36 inches, and Anal depth is 6.71 inches, the average depth of American women. Made from a stretchy and soft TPE material, Nina's inner channel features multi-layered spiral pleats and rows of stimulating pleasure beads, providing you with the most lifelike simulated sex ever.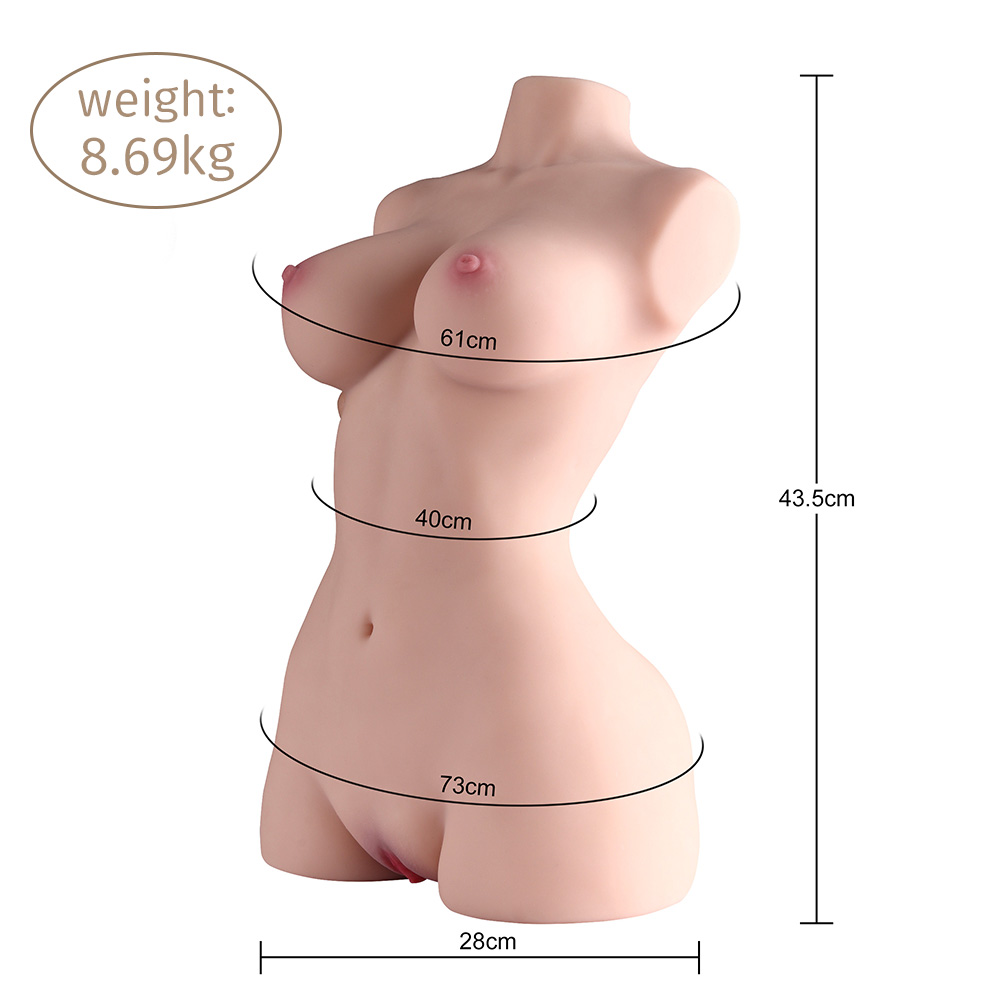 Measurements
Length: 17.13inch/43.5cm
Wide: 11.02inch/28cm
Bust: 24.02inch/61cm
Waist: 15.75inch/40cm
Vaginal Depth: 7.36inch/18.69cm
Anal Depth: 6.71inch/17.04cm
Hip Circumference: 28.74inch/73cm
Weight: 19.16lb/8.69kg
Material: Body Safe High-End TPE, Stainless Steel.