Watch the Joanna Video Below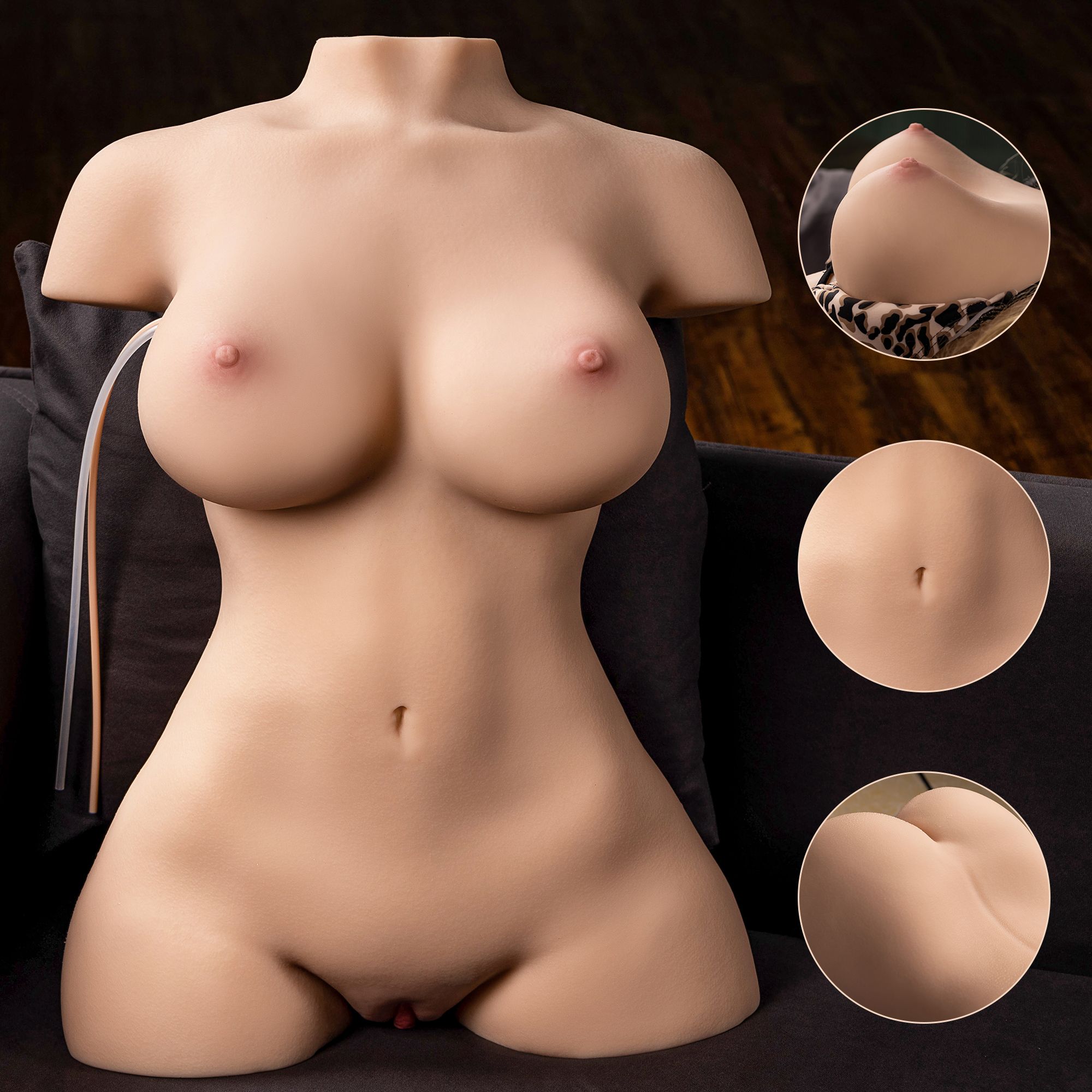 Sexy Curves and Irresistible Features
Have you ever dreamed of a steamy encounter with a seductive bikini-clad babe on a sandy, sun-kissed beach? Well, dreams do come true, and Joanna is the sports girl who loves surfing and diving, ready to bring the excitement of the beach straight to your bedroom. As a 1:1 life-sized automatic sucking and vibrating sex doll torso, Joanna embodies that summer beach girl vibe; complete with a slim and athletic figure, she exudes confidence and sensuality! Her healthy flat bellies, enticing big boobs, and round buttocks invite you to explore the potential of pleasure and unleash your innermost fantasies. Indulge in the joy of running your hands over her every sexy curve and discover a world of passion that knows no boundaries.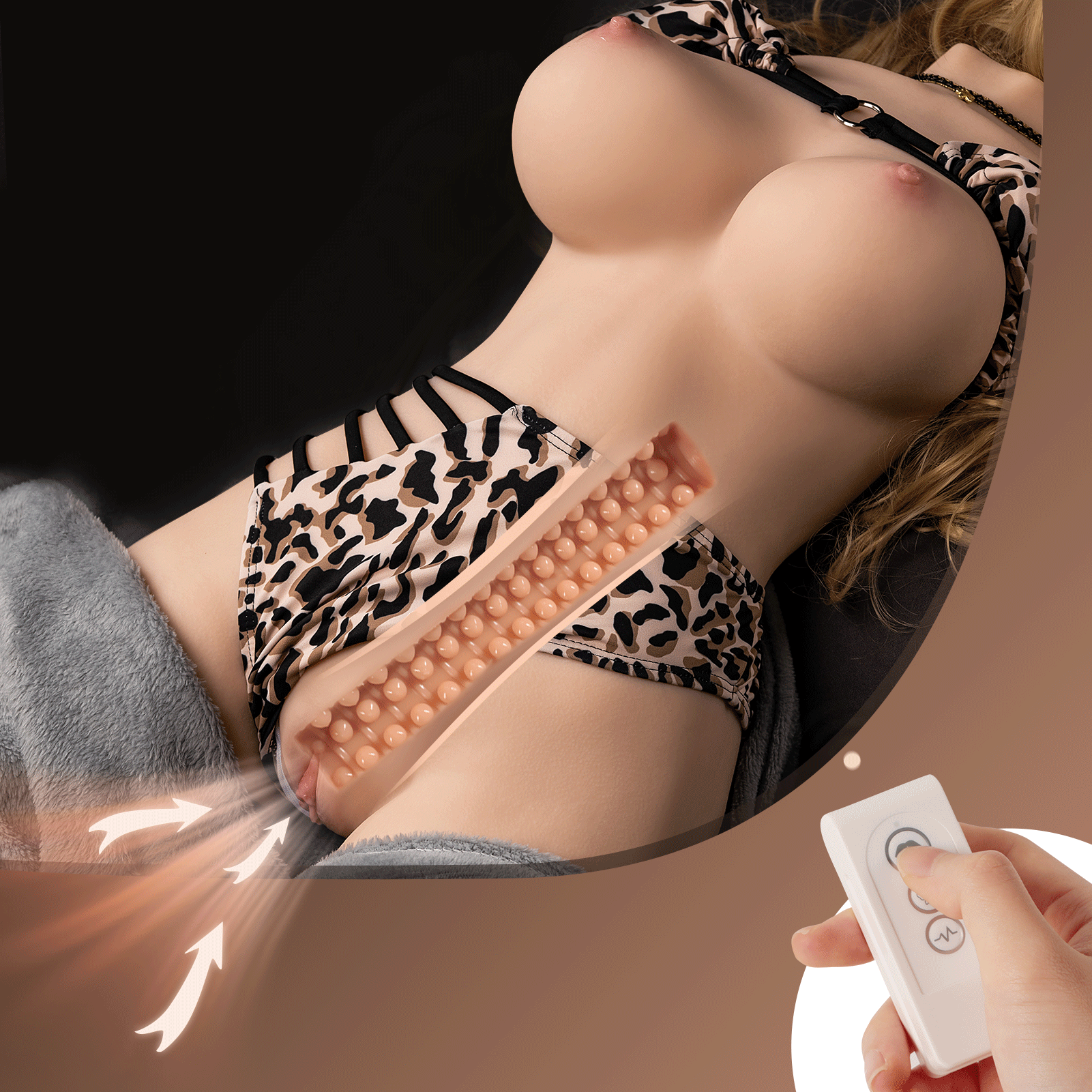 Powerful 7 Vibrating And 5 Sucking Modes
Joanna is equipped with powerful 7 vibrating and 5 sucking modes that will leave you begging for more. Joanna has advanced vacuum suction technology that perfectly imitates the excitement of a woman, tightening and constricting as she reaches orgasm. Combined with the tantalizing vibrations, you'll experience intense pleasure like never before. You can easily adjust the sucking and vibration modes with a remote control to suit your preferences.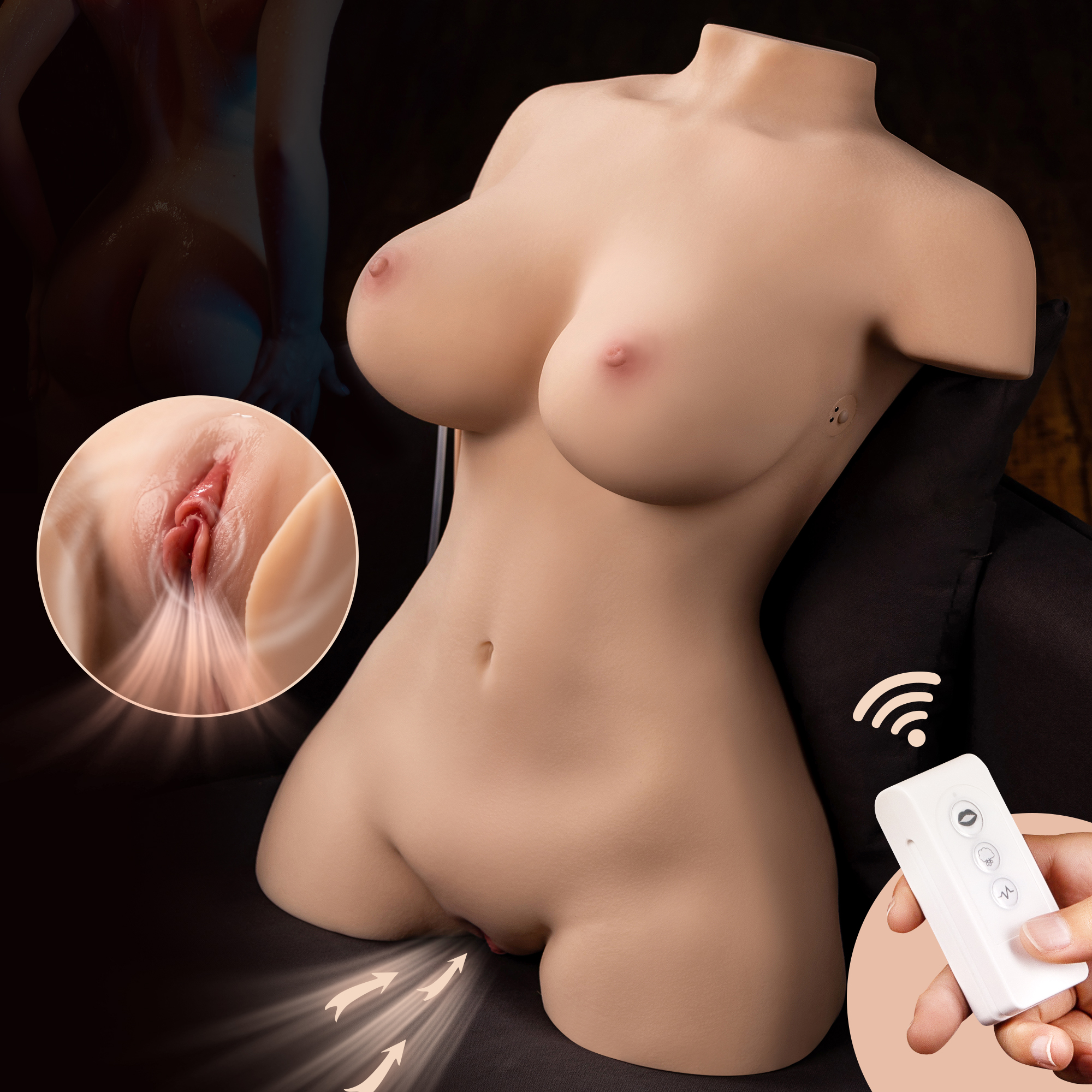 Lifelike Pink Pussy - Exquisite and Tempting
Joanna's lifelike pussy is crafted from ultra-soft TPR material, providing an incredibly realistic experience! If you've ever been captivated by the alluring lips of a young woman, you'll be mesmerized by the lifelike pink pussy on Joanna. Its delicate folds and juicy lips are as tempting as the sweetest fruit! The softness of the labia adds an extra layer of sensuality, ensuring every touch and stroke feels just like the real thing.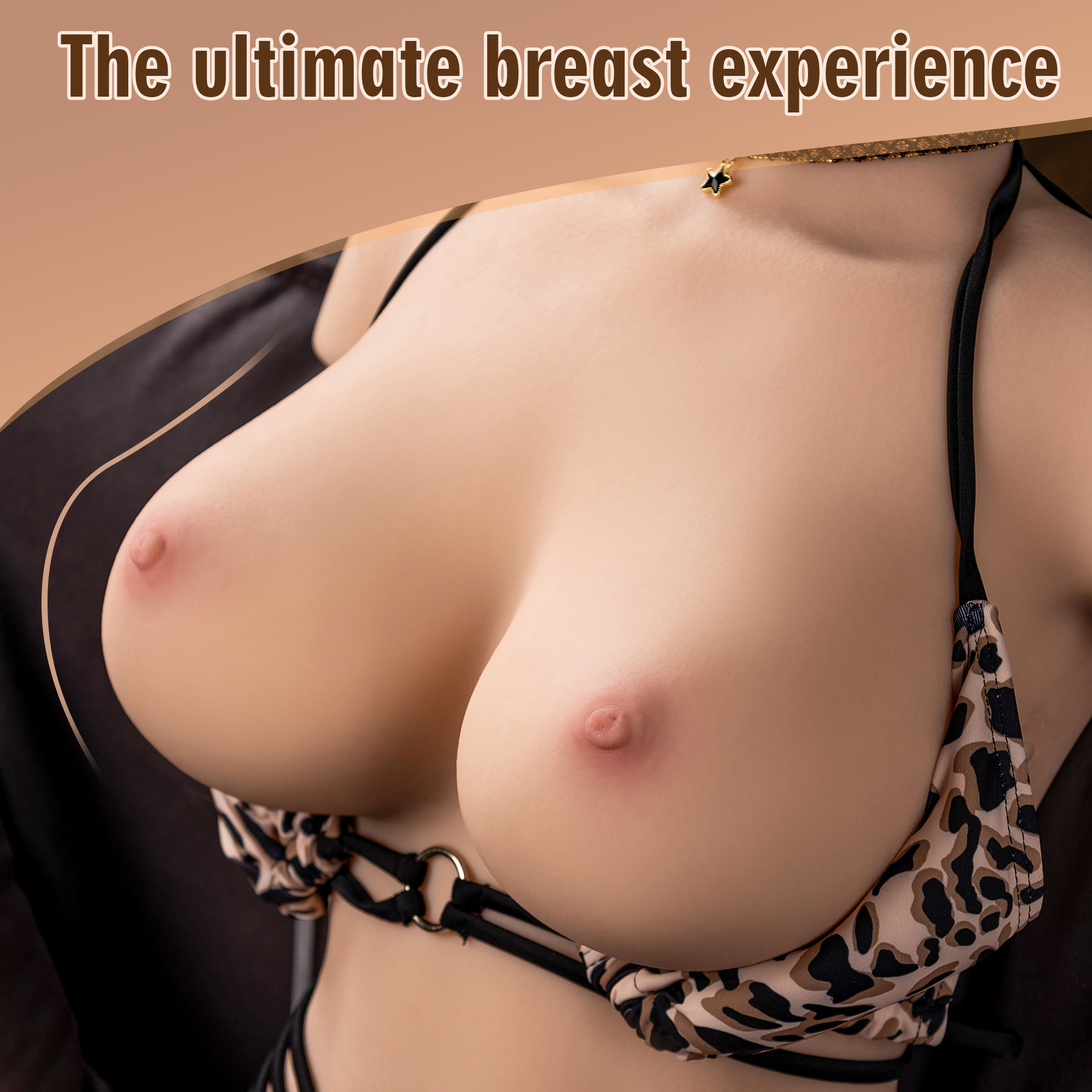 Surrender to the Temptation of Joanna's Realistic Breast Details
Joanna's realistic breast details are a feast for the eyes and the hands. Her round nipples, slightly firm like a real lady's, invite your touch. Sink into the pleasure of her big, juicy, and irresistibly soft breasts. Your deepest desires are fulfilled with every squeeze. Let your fantasies come alive as you experience the pleasure of Joanna's lifelike breasts against your skin.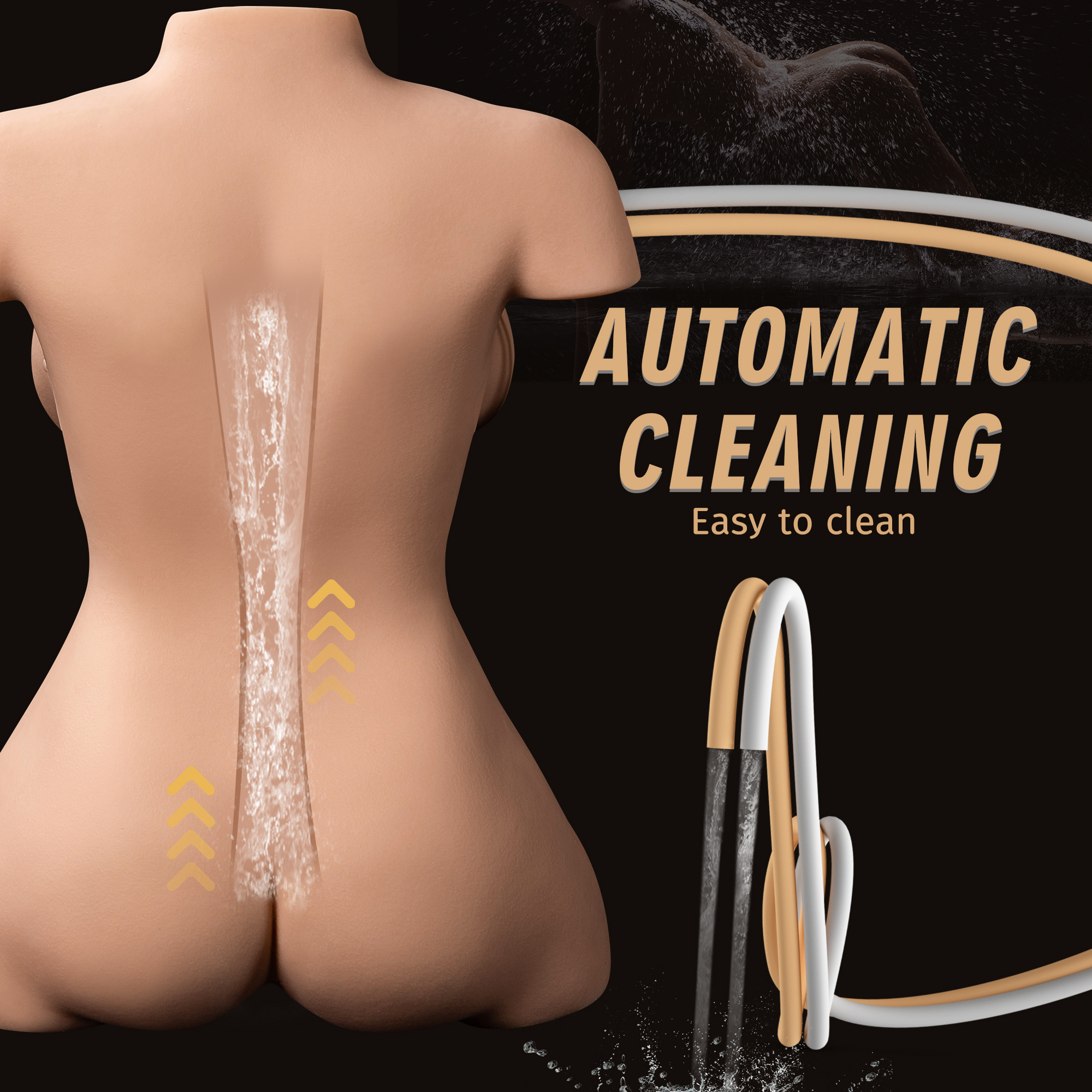 Automatic Cleaning For Optimal Hygiene
We understand that after an intense session of pleasure, the last thing you want is a cumbersome cleanup process. Joanna comes equipped with automatic cleaning features, making maintenance a breeze. After your passionate encounters, simply activate the automatic cleaning mode, and her vagina and anal tunnels are automatically cleaned. No more tedious cleaning routines or worries about hygiene. Joanna keeps herself immaculate so that you can focus on pure pleasure.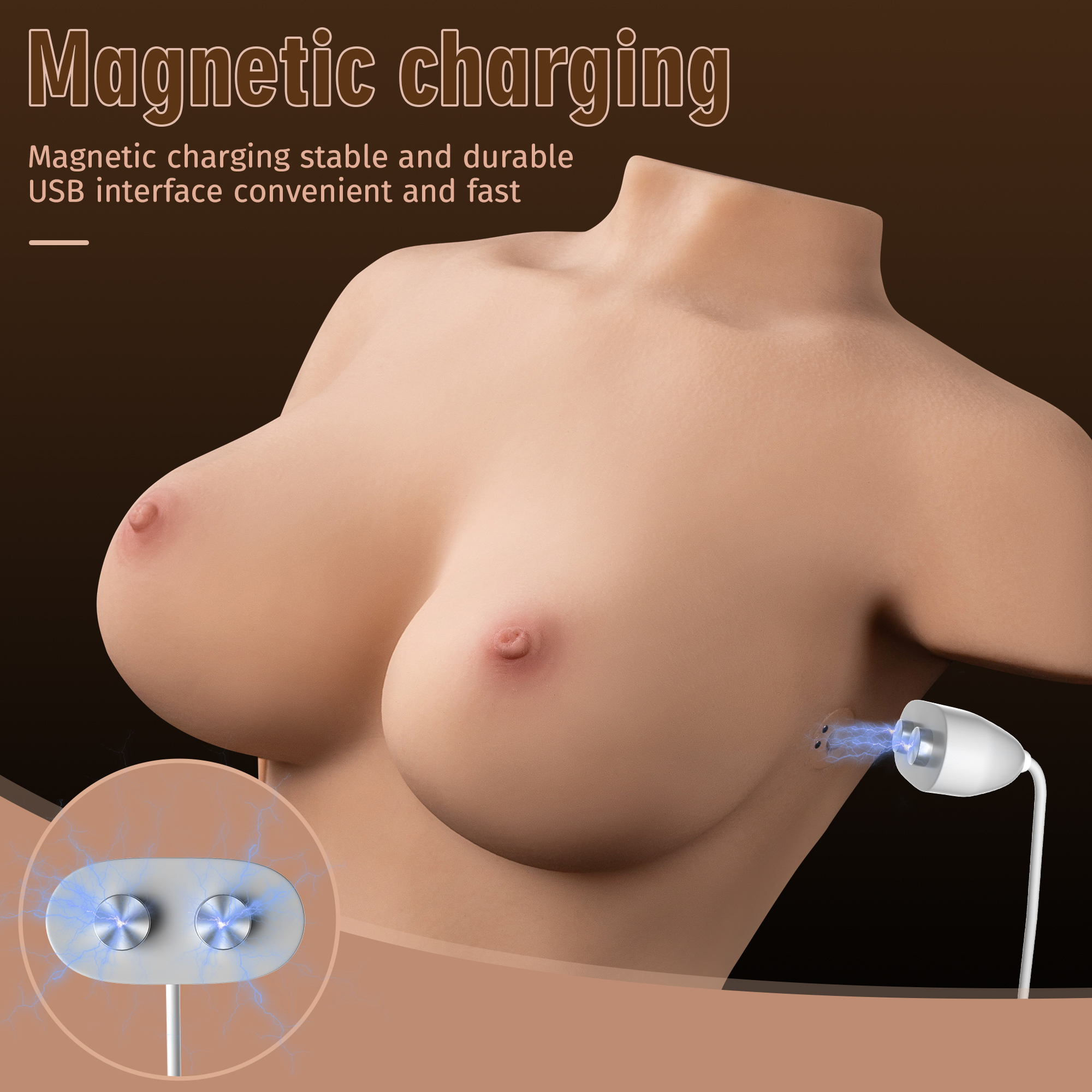 Convenience Meets Sensation with USB Magnetic Charging
Joanna comes with USB magnetic charging. Plug her in and let her recharge her irresistible energy while you eagerly anticipate the subsequent encounter. With a battery life of up to 60 minutes per charge, you can delve into pleasure sessions that fully satisfy you.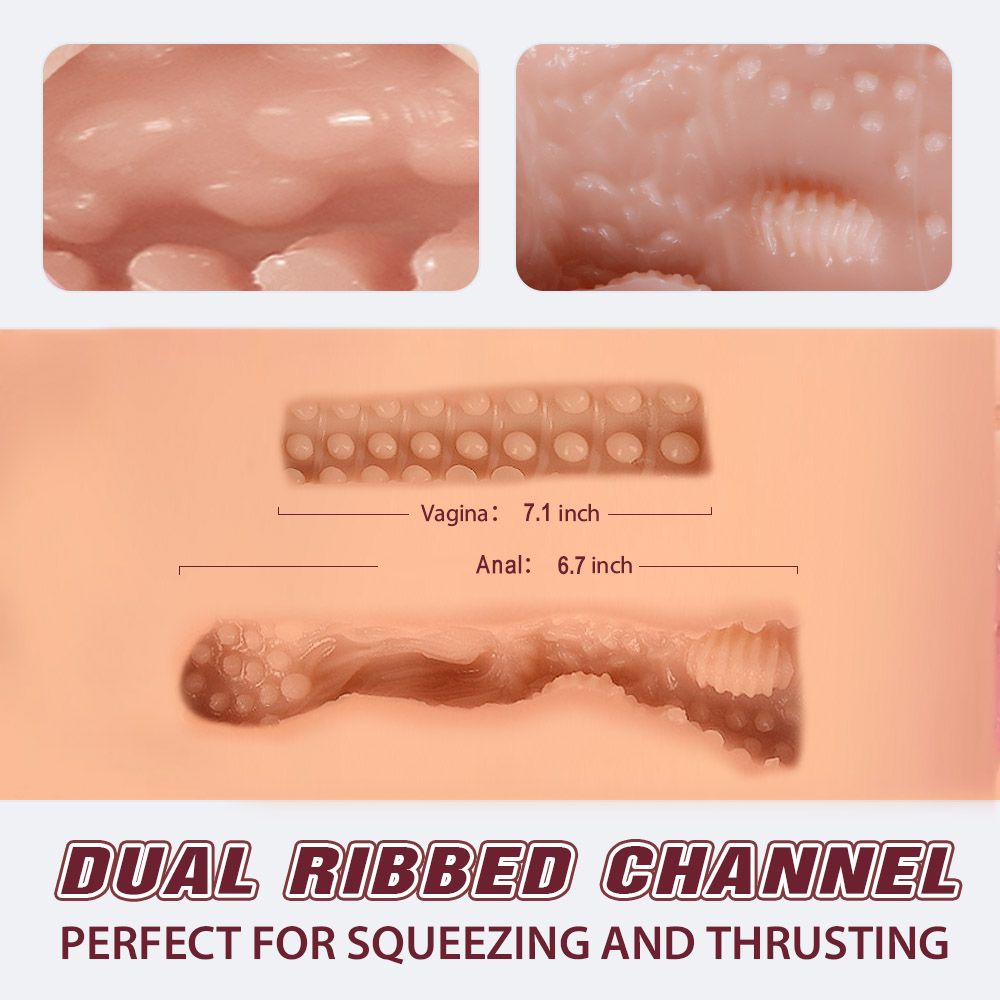 Unlock Your Sexual Potential with Joanna's Dual Independent Channels
Joanna understands that variety is the spice of life, which is why she offers dual independent channels for your pleasure. Vaginal depth: 7.1inch/18.03cm; Anal depth: 6.7inch/17.02cm. Explore the distinct sensations of her vagina and anus, each meticulously designed to provide a unique and thrilling experience. Inside the vagina tunnel, rows of stimulating pleasure large grains await, while the anal tunnel features gripping nubs and incredible suction. With Joanna, you can choose your preferred path to pleasure, indulging in the textures and ridges that make her tunnels feel astonishingly lifelike.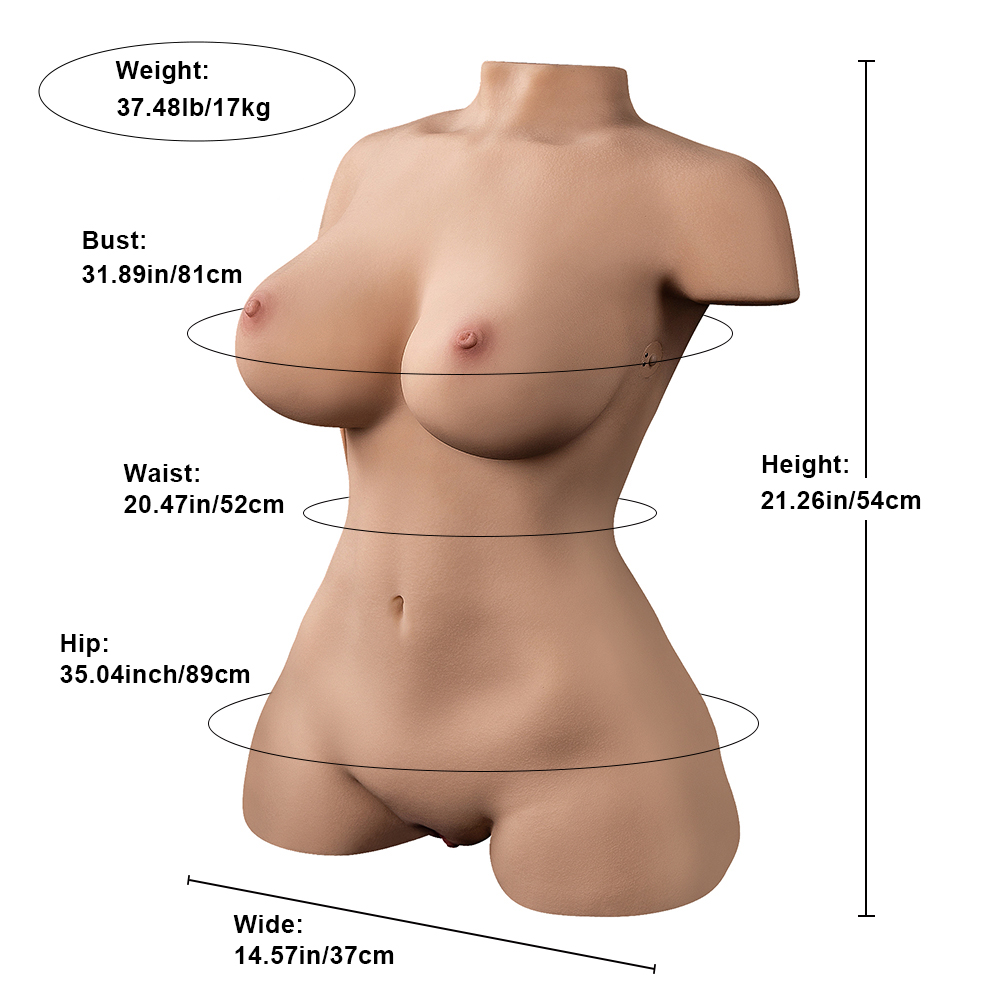 Measurements
Bust: 31.89inch/81cm
Waist: 20.47inch/52cm
Hip Circumference: 35.04inch/89cm
Height: 21.26inch/54cm
Wide: 14.57inch/37cm
Vaginal Depth: 7.1inch/18.03cm
Anal Depth: 6.7inch/17.02cm
Weight: 37.48lb/17kg
Material: Body Safe High-End TPE, Stainless Steel.