Watch the Bella Video Below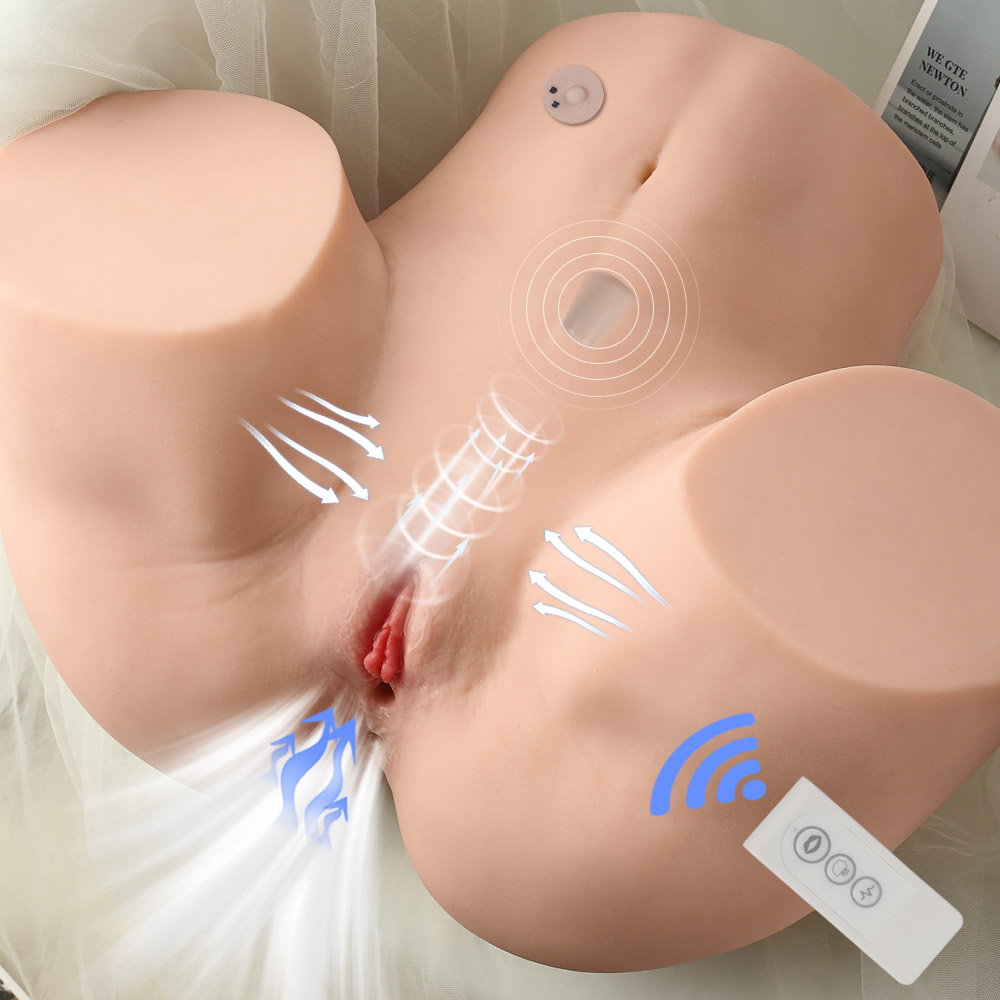 Life-sized Automatic Ass Torso
Bella doll torso is a stunning creation molded from the curves of sexy mature women in real life! But Bella doesn't just stop at her enticing appearance. The life-sized big ass sex torso real pleasure lies in her automatic sucking and vibrating functions!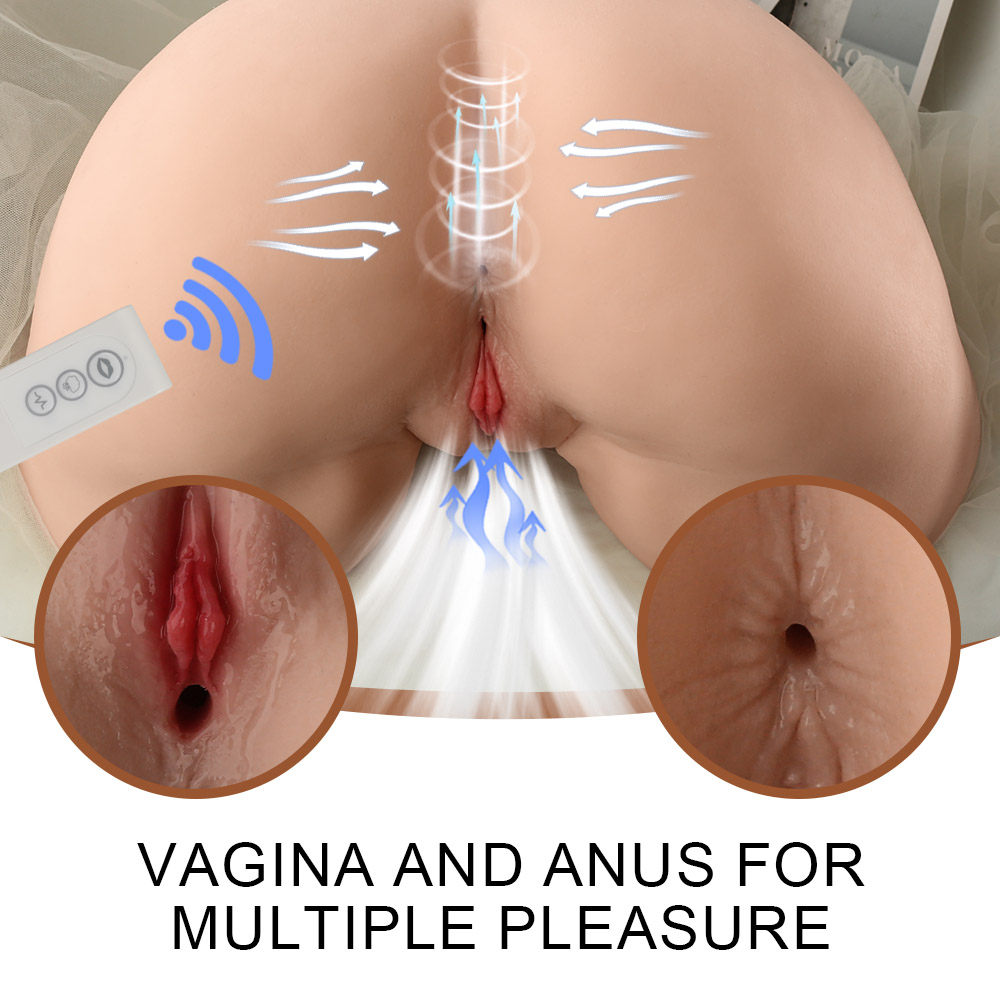 Multiple Pleasures: Vagina and Anus Sex
Bella's realistic features will ignite your imagination and fulfill your deepest fantasies. The attention to detail is impeccable, right down to her sexy pink labia, which replicates the delicate features of a virgin. Furthermore, the anal opening boasts real skin texture with creases and wrinkles, ensuring a truly authentic experience. Whether you yearn for the elegance of missionary, the passion of doggy or cowgirl, or the thrill of spanking, Bella is ready to accompany you on your journey of pleasure.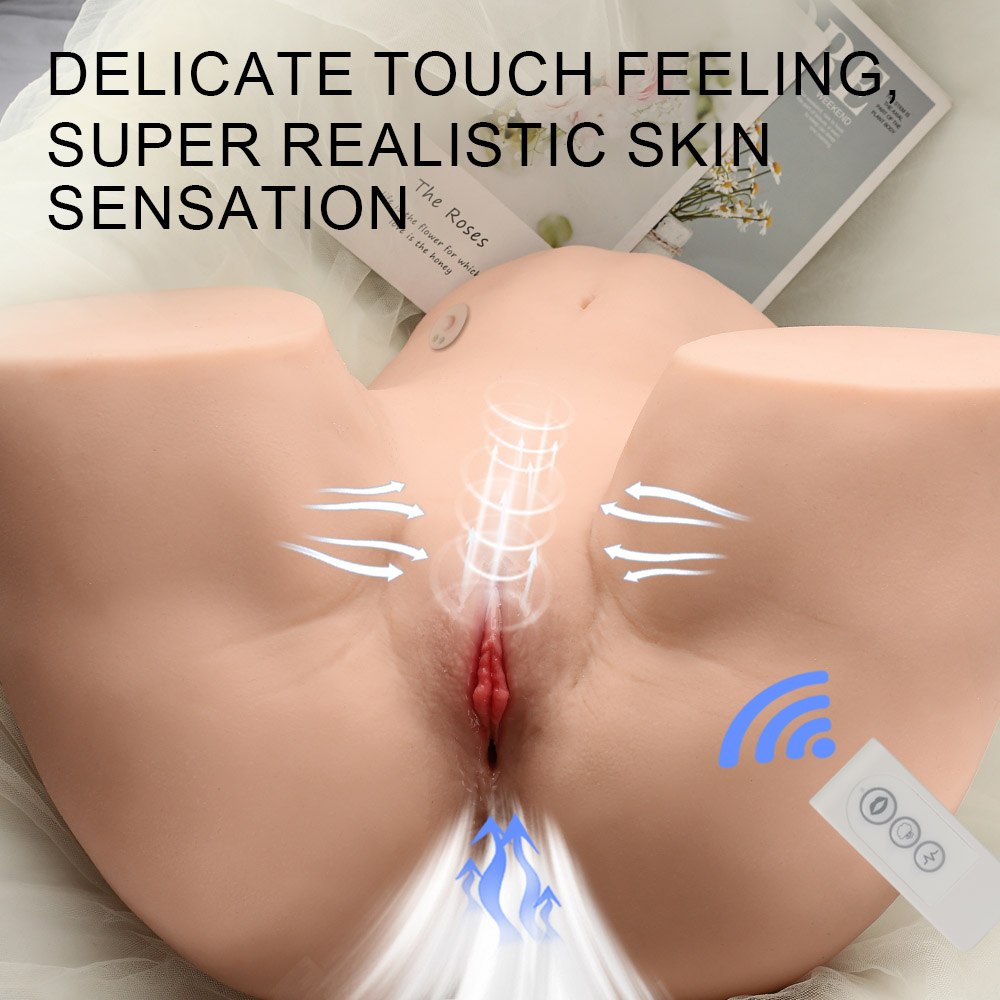 Soft, Genuine Leather-like Skin
Bella is crafted with the utmost attention to detail! She is crafted from the finest TPE material, ensuring an incredibly lifelike and realistic feel. As you run your hands over her smooth, soft skin, you'll be amazed at how Bella's genuine leather touch brings you closer to the sensations of human skin.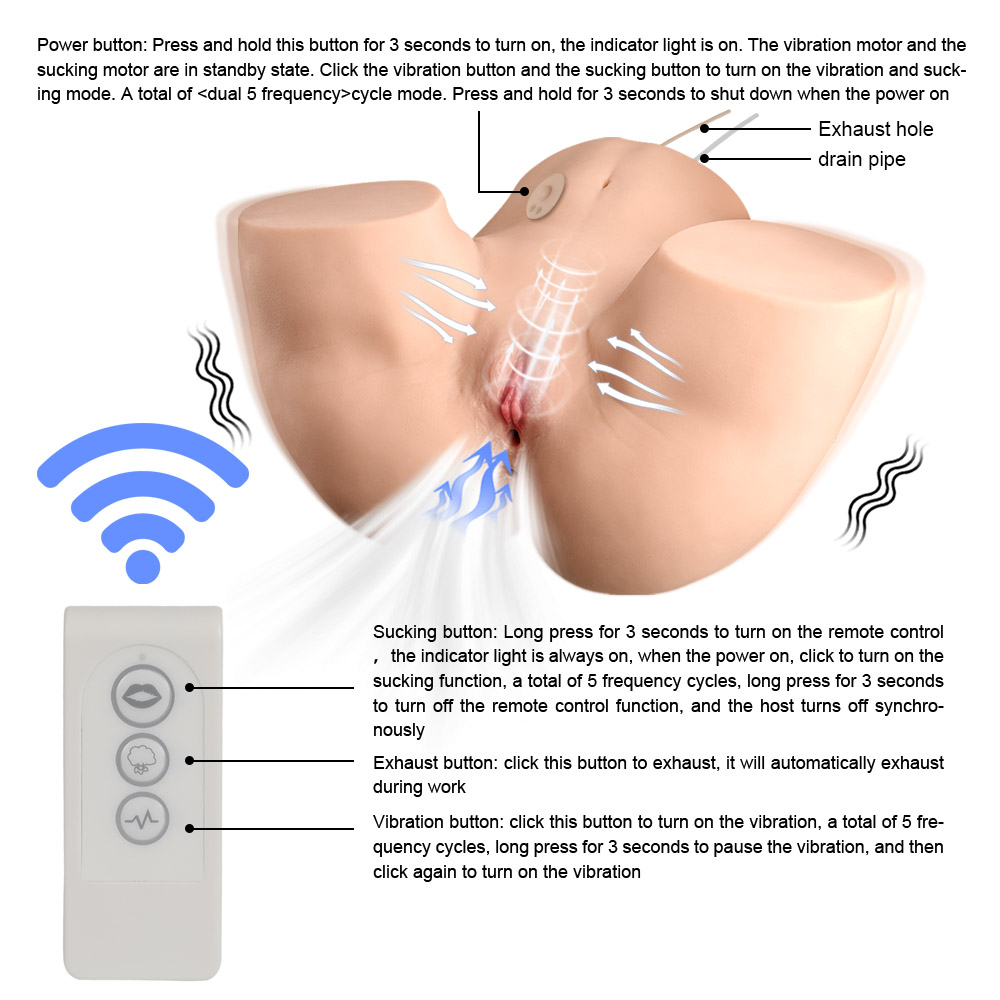 Easy Control, Limitless Pleasure
Bella comes equipped with a user-friendly remote control that puts you in complete command of your pleasure. With separate buttons for each function, including power, sucking, exhaust, and vibration, you have the freedom to customize your experience. Adjust the sucking and vibration modes to your liking, exploring the five vibration frequencies and three suction frequencies. No need to thrust, squeeze, or stroke – simply relax and enjoy a hands-free experience like never before.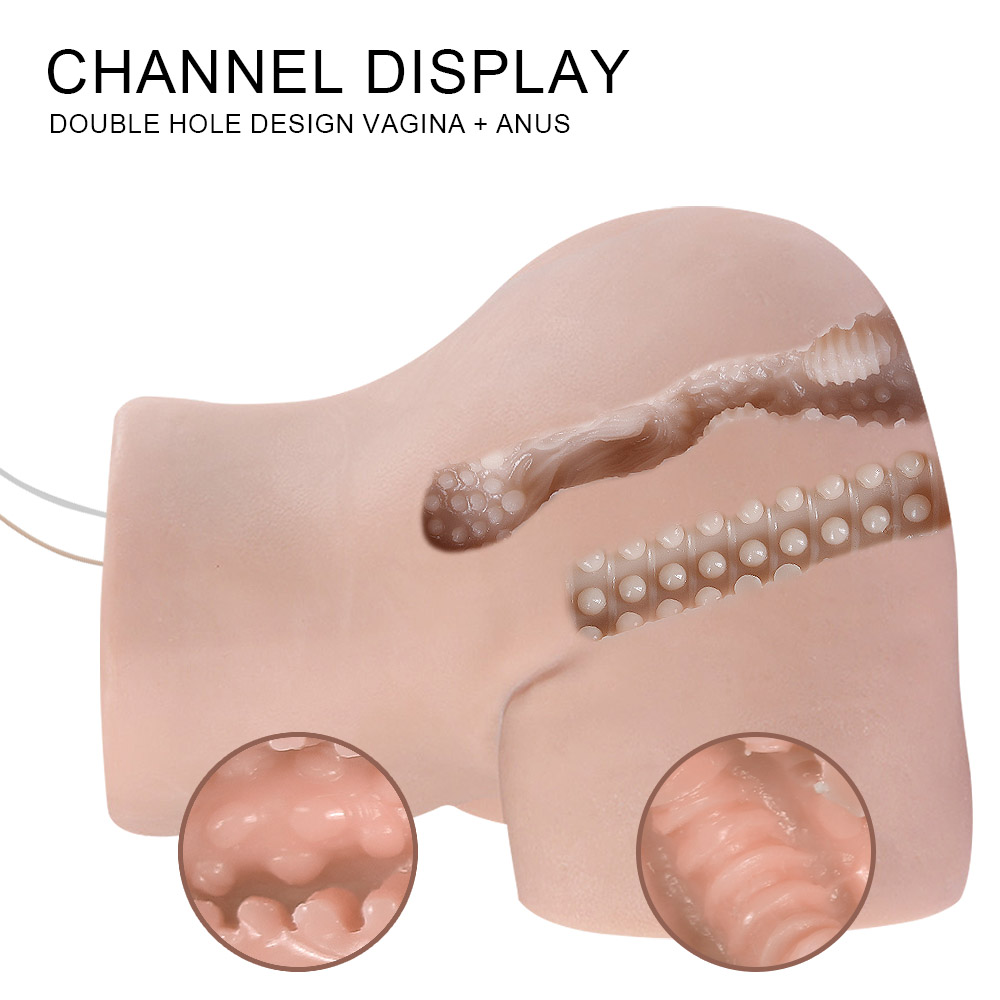 Dual Channels for Double the Pleasure
Her vaginal depth is 6.5 inch/16.51 cm, anal depth is 5.9 inch/14.99 cm. Bella is not only a source of immense pleasure but also a penis trainer tool that can help you prolong your sexual endurance. This big ass torso has dual independent channels - a vagina and anus. Her vagina and anus offer distinct constructions inside. The vagina tunnel, adorned with stimulating pleasure large grains, and the gripping nubs of the anal tunnel provide an array of sensations that will provide you with different friction experiences.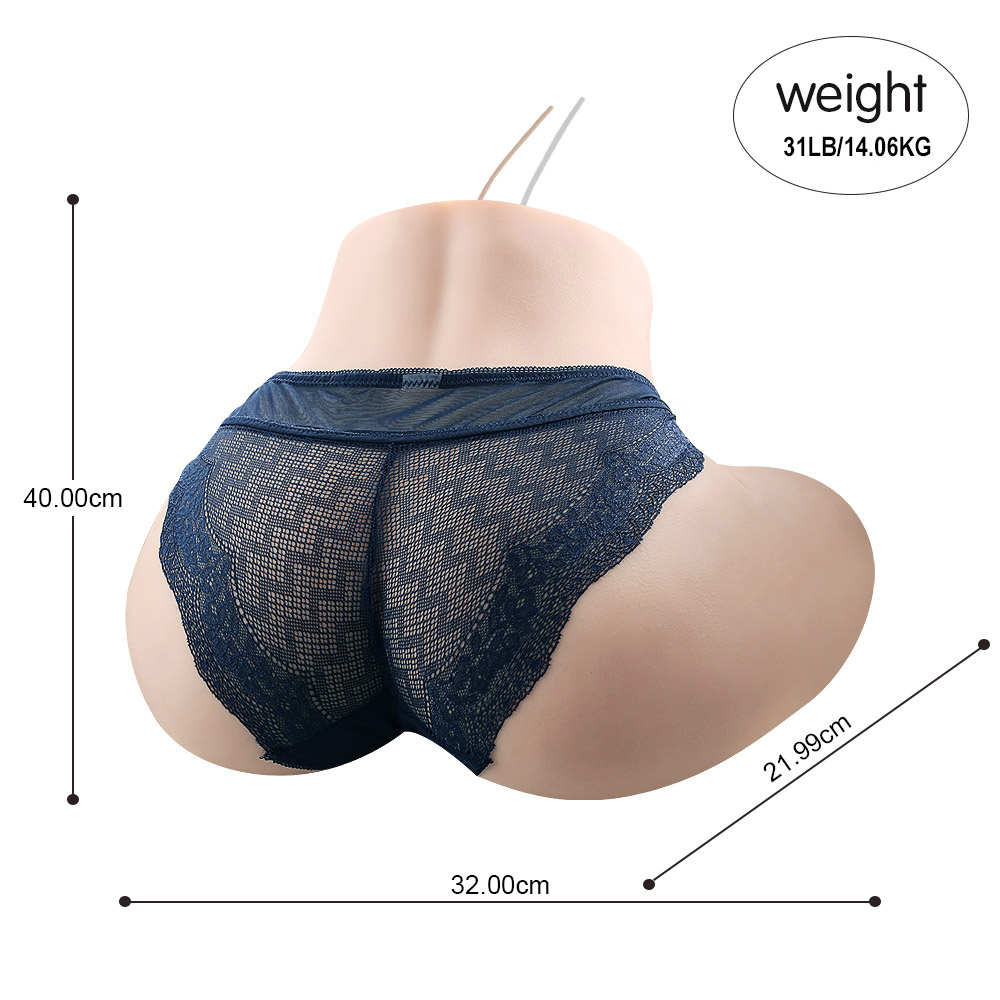 Measurements
Length: 15.75inch/40cm
Waist: 24.4inch/62cm
Hip Circumference: 36.6inch/92.98cm
Height: 8.66inch/21.99cm
Weight: 31lb/14.06kg
Wide: 12.6inch/32cm
Material: Body Safe High-End TPE, Stainless Steel.