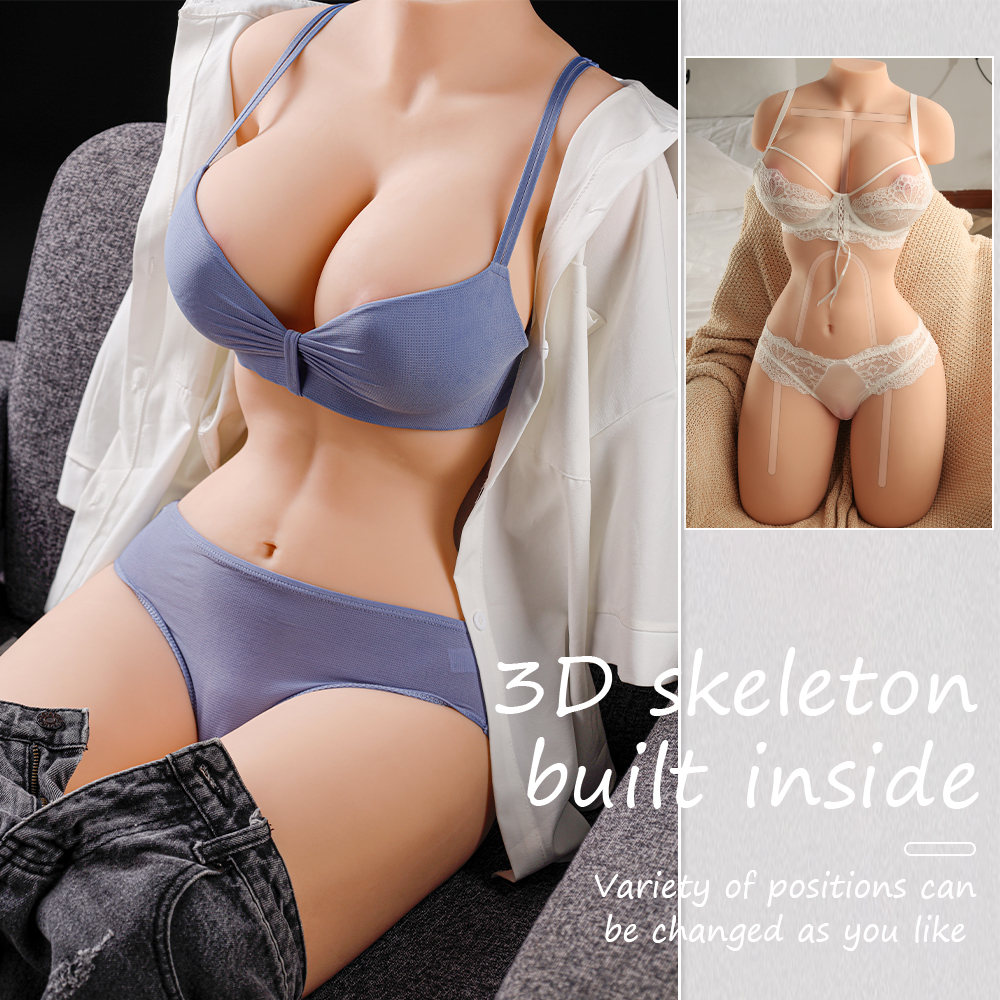 Life-sized Love Doll With A Curvy Body Shape
Rebecca is a sexy dance teacher who has a big juicy ass, hourglass slim figure, and super soft big breasts.Weighing just 57 pounds, Rebecca is incredibly lightweight and easy to handle. Lift her up effortlessly and position her according to your desires. Her life-sized design allows her to wear regular human clothes, making the experience even more immersive and exciting. Dressing her up becomes a breeze, and you can explore your wildest fantasies with Rebecca by your side, all while enjoying the convenience of regular clothing options.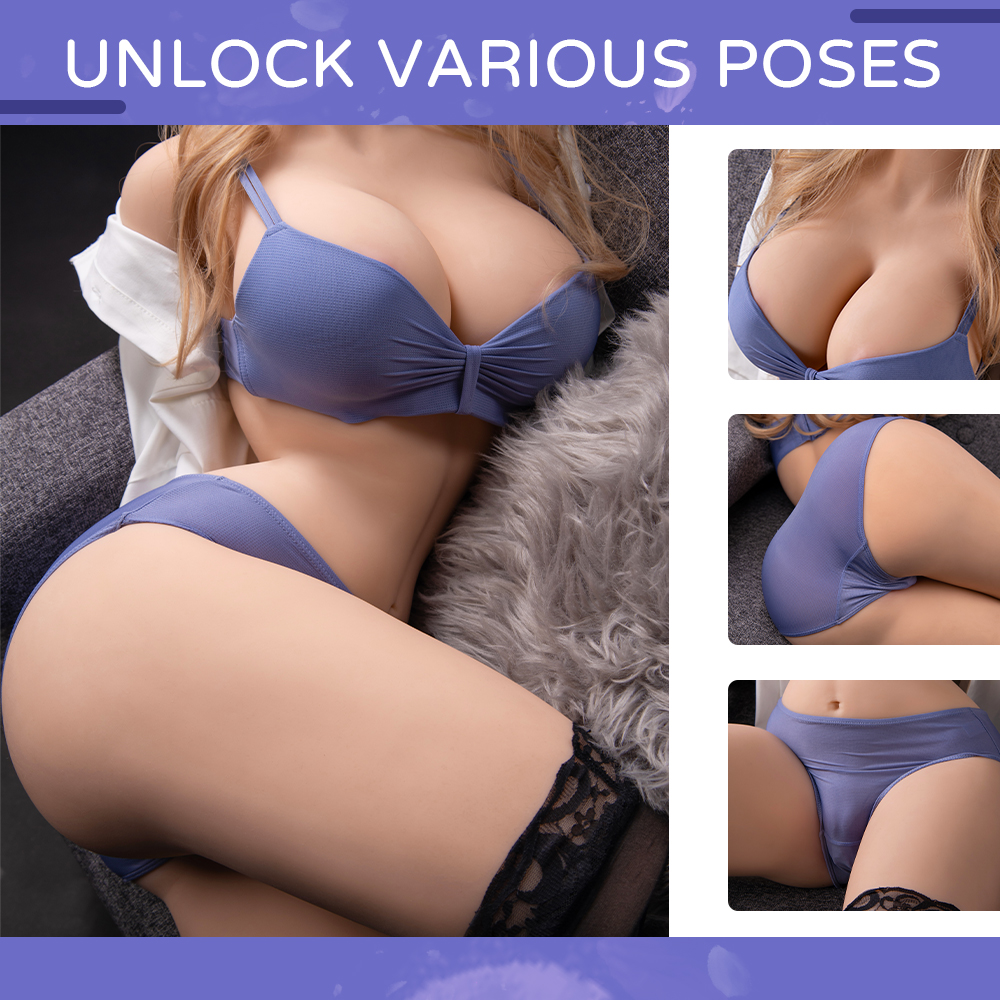 Explore Limitless Pleasure with Her Flexible Stable Skeleton
Rebecca's flexible stable skeleton with a top-quality metal framework, allows you to experiment with various sex positions. Adjust her legs freely and try different positions to find your ultimate satisfaction. Whether you prefer a passionate embrace or a wild adventure, Rebecca is ready to fulfill your desires and help you discover new heights of pleasure. With Rebecca sex doll, you have the freedom to fulfill your deepest fantasies and experience the ultimate satisfaction.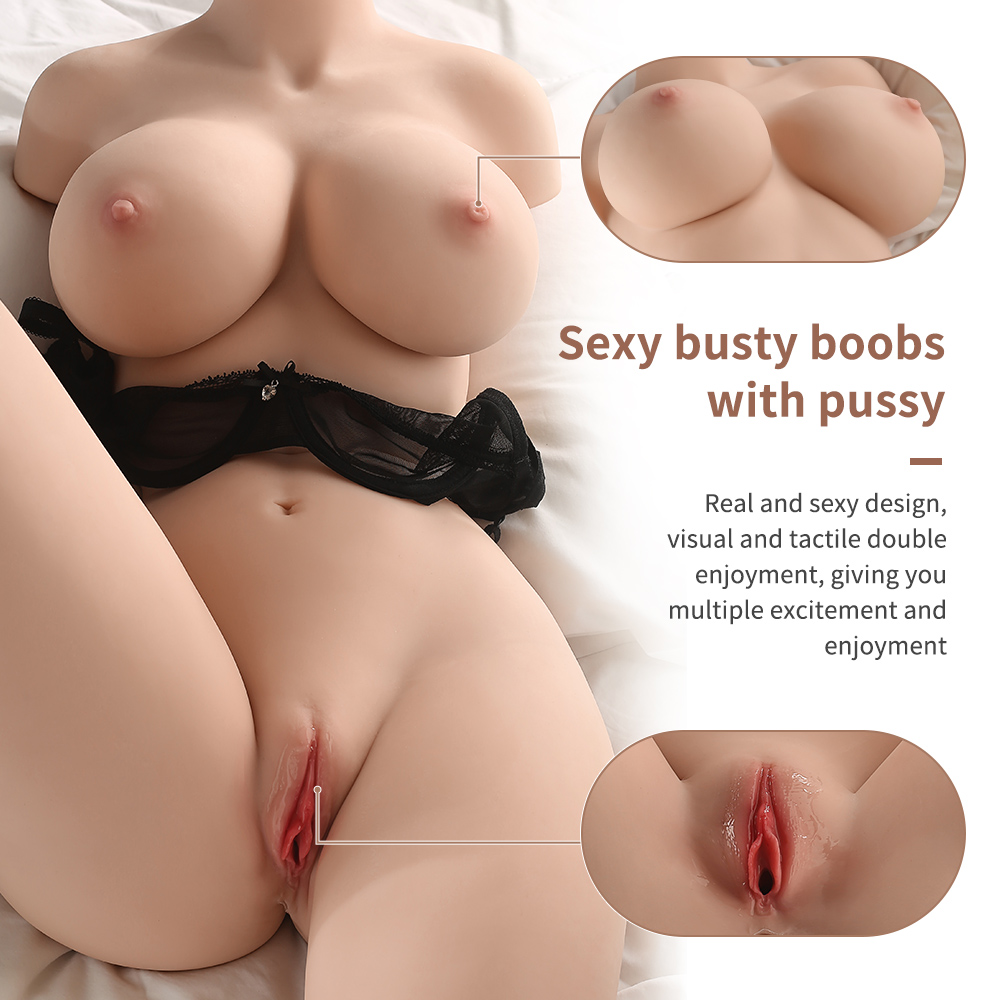 Ultra-soft Big Breasts
Rebecca's ultra soft big breasts are a feast for the senses, inviting you to indulge in unparalleled pleasure. Her ultra-soft big breasts are round and firm, perfect for titjobs that will make your heart race. When you explore Rebecca's body, You can watch them bounce up and down and jiggle with every movement, like a real woman. Run your fingers across her delicate pink nipples and revel in the lifelike detail that enhances every caress, you'll forget she's just a sex torso.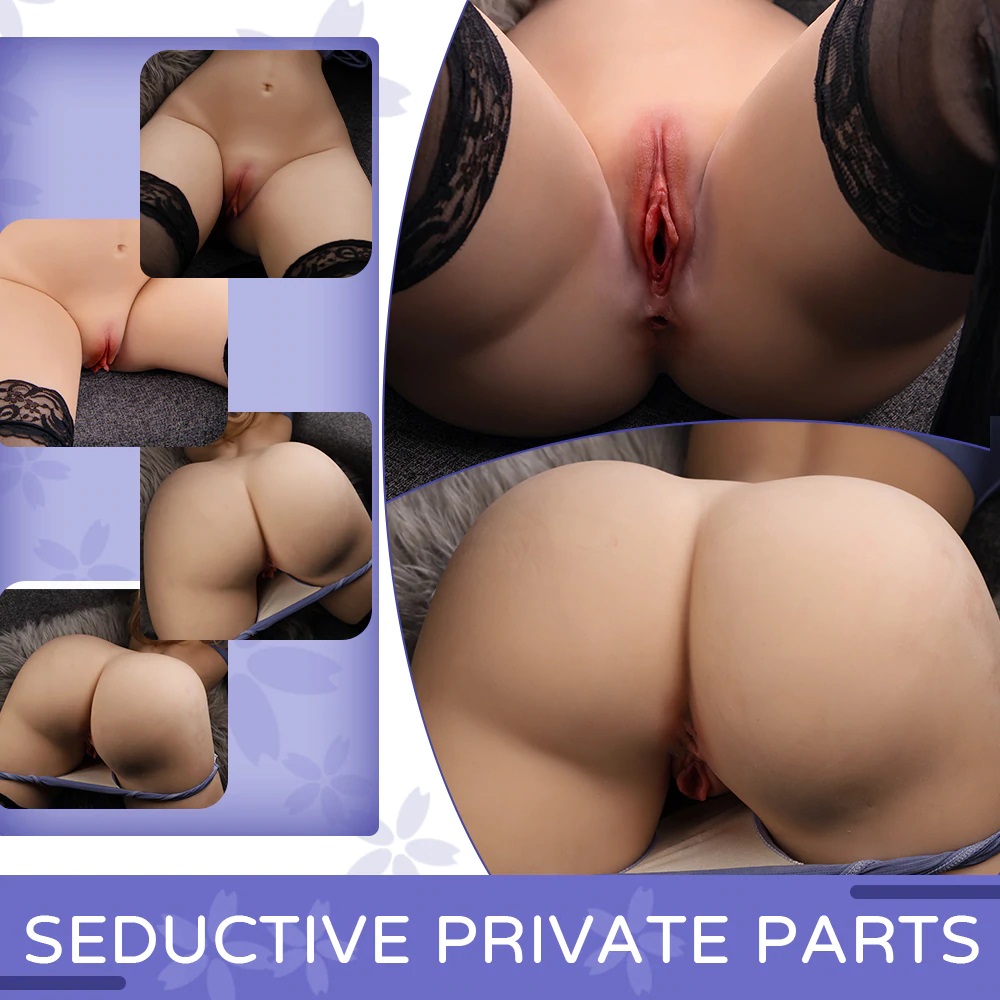 Indulge in the Ultimate 3-in-1 Pleasure
Why settle for one when you can have it all? Rebecca is a complete 3-in-1 pleasure package. With her big boobs, inviting pussy, and sexy hips, Rebecca offers a tantalizing combination that will leave you craving for more. As a 3-in-1 torso sex doll, she offers breast sex, vaginal sex, and anal sex. Her realistic pussy appearance will leave you mesmerized. The outer labia are incredibly soft and full of folds, mirroring the captivating features of a real woman. The dual channel design offers endless possibilities for exploration, featuring both spiral-shaped textured and striped particles for maximum stimulation.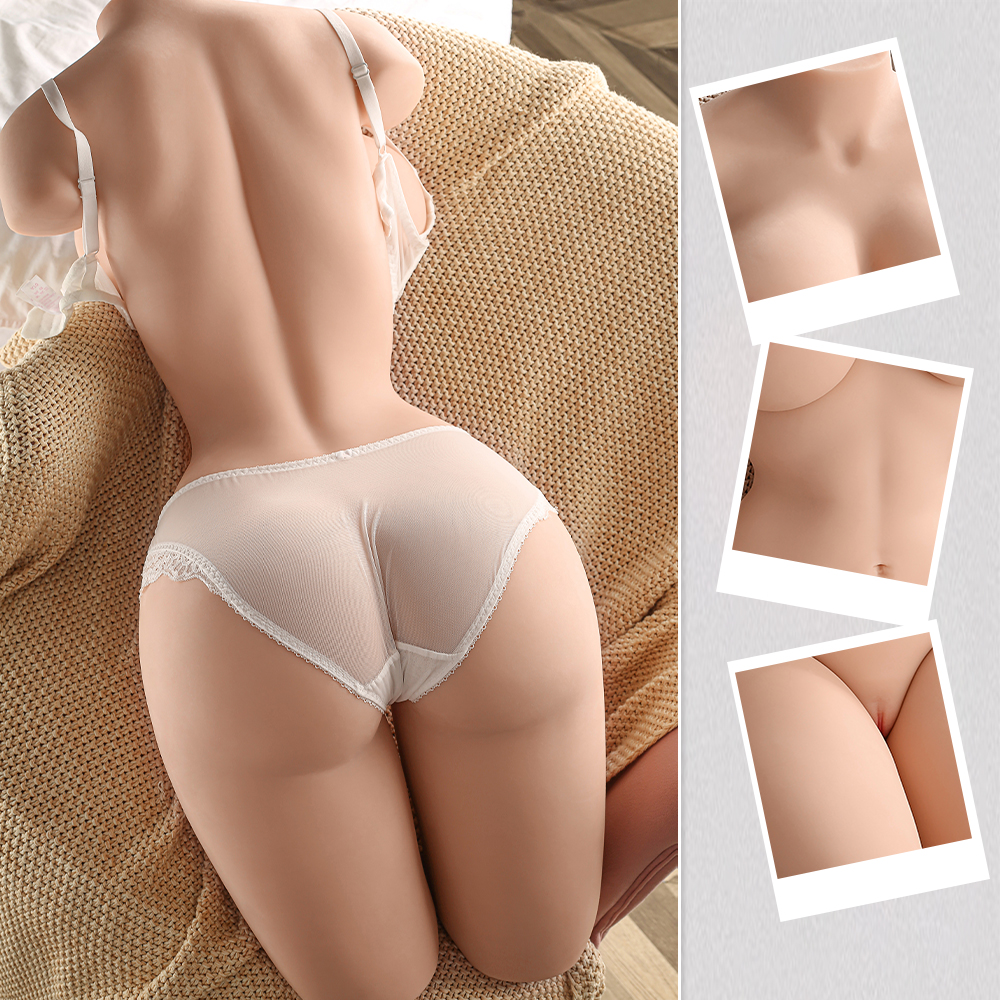 Beautiful, Sexy, Delicate Back
Embrace the Alluring Curves of Rebecca! She is the epitome of a mature female with her hourglass slim figure, big round ass, and delicate back, she exudes sensuality from every angle. Embrace her now, let her sexy curves entice you into a world of pure bliss.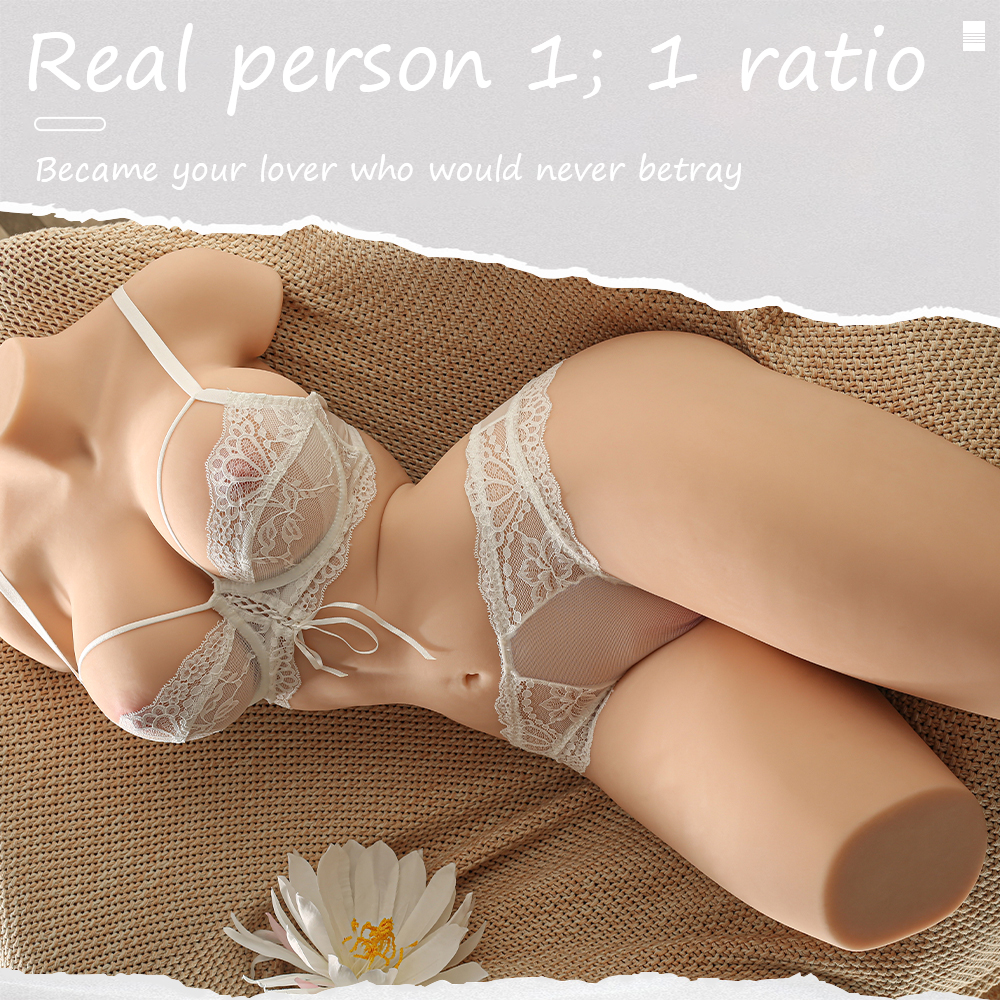 1:1 Molded Mature Female Sex Doll Torso
Rebecca sex torso is crafted with exceptional care and expertise, using only the finest TPE materials, super soft skin. She has a slim figure with Plump Breasts and ass. Her mature, yet irresistibly seductive physique entices you to caress her with anticipation, exploring every inch of her flawless skin.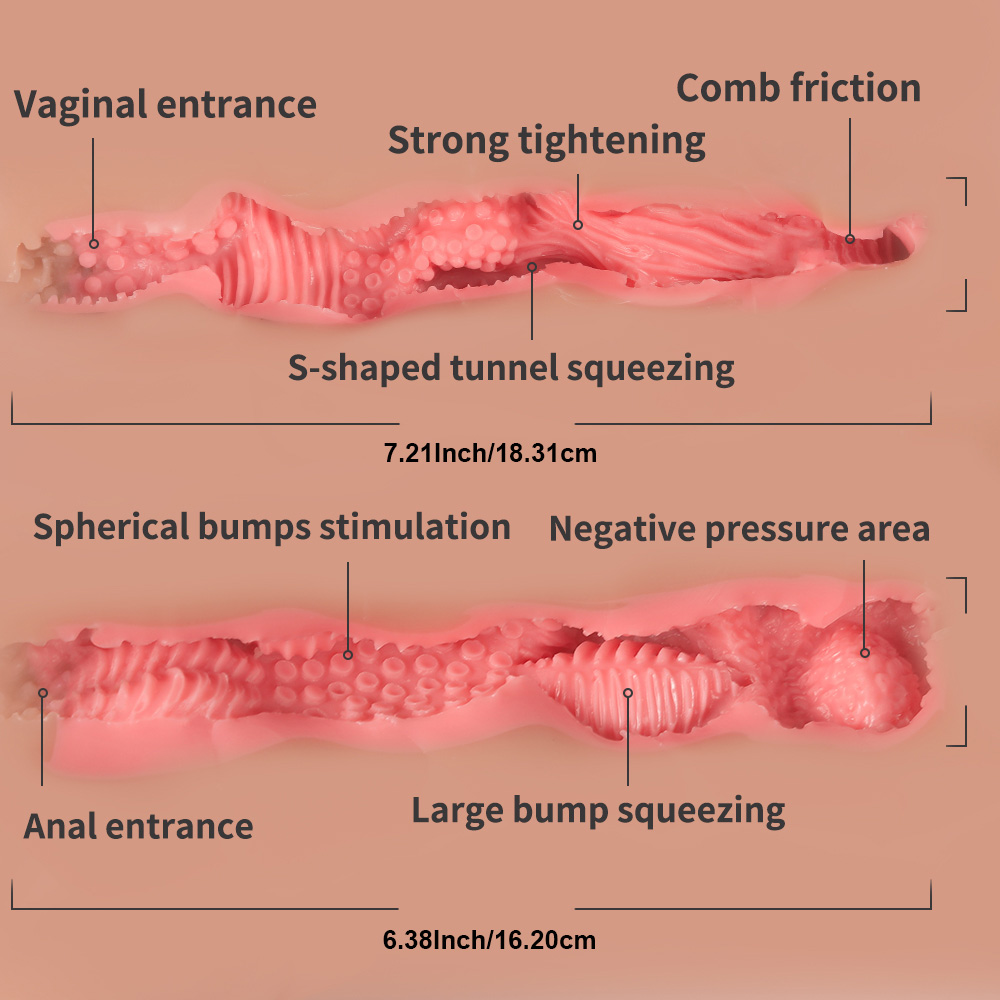 Double the Pleasure - Vagina and Anal Channel
Featuring a hyper-realistic female vagina and anus built with attention to detail, Rebecca is designed to provide an unparalleled sensation. Her textured tunnel, featuring two completely separate channels of pleasure, adorned with ribs and nubs, takes your pleasure to a whole new level, ensuring every touch and thrust is met with mind-blowing ecstasy.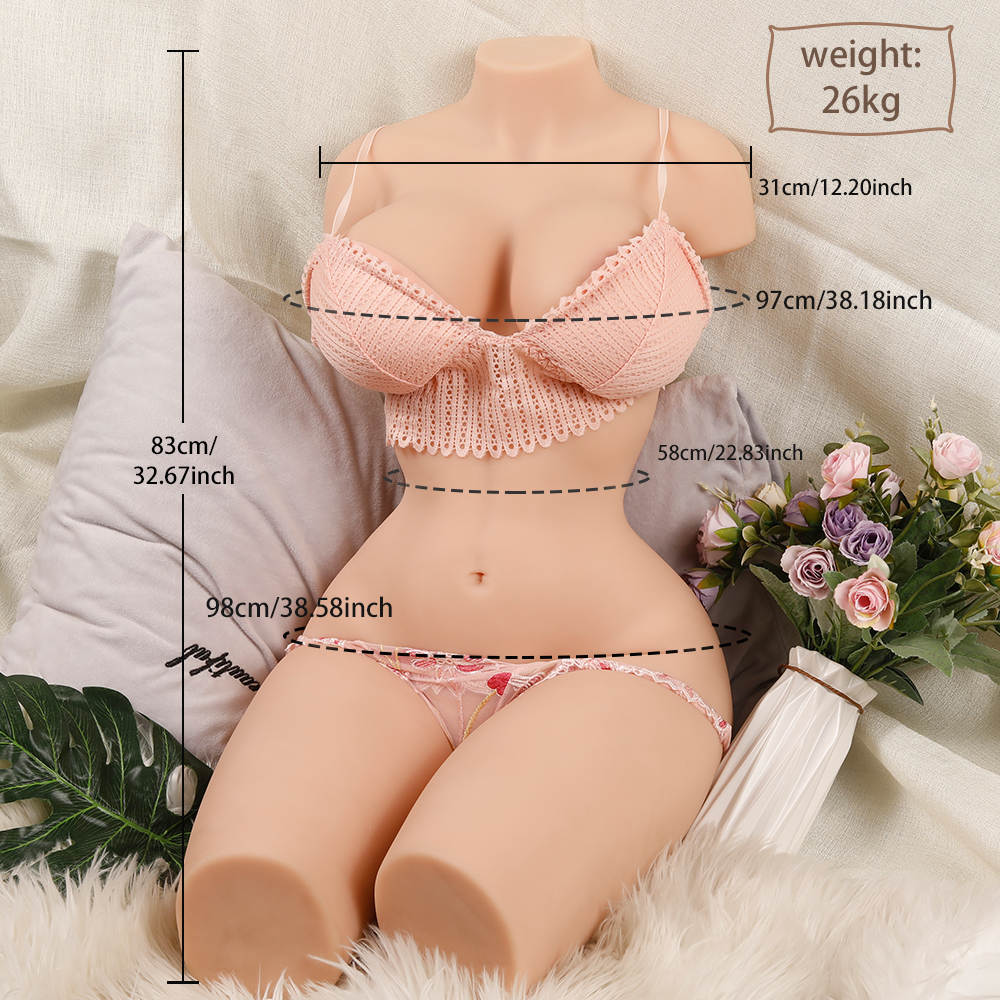 Measurements
Bust: 38.18inch/97.00cm
Waist: 22.83inch/58.00cm
Hip Circumference: 38.58inch/98.00cm
Height: 32.67inch/83.00cm
Weight: 57.32lb/26kg
Material: Body Safe High-End TPE, Stainless Steel