Watch the Emilia Video Below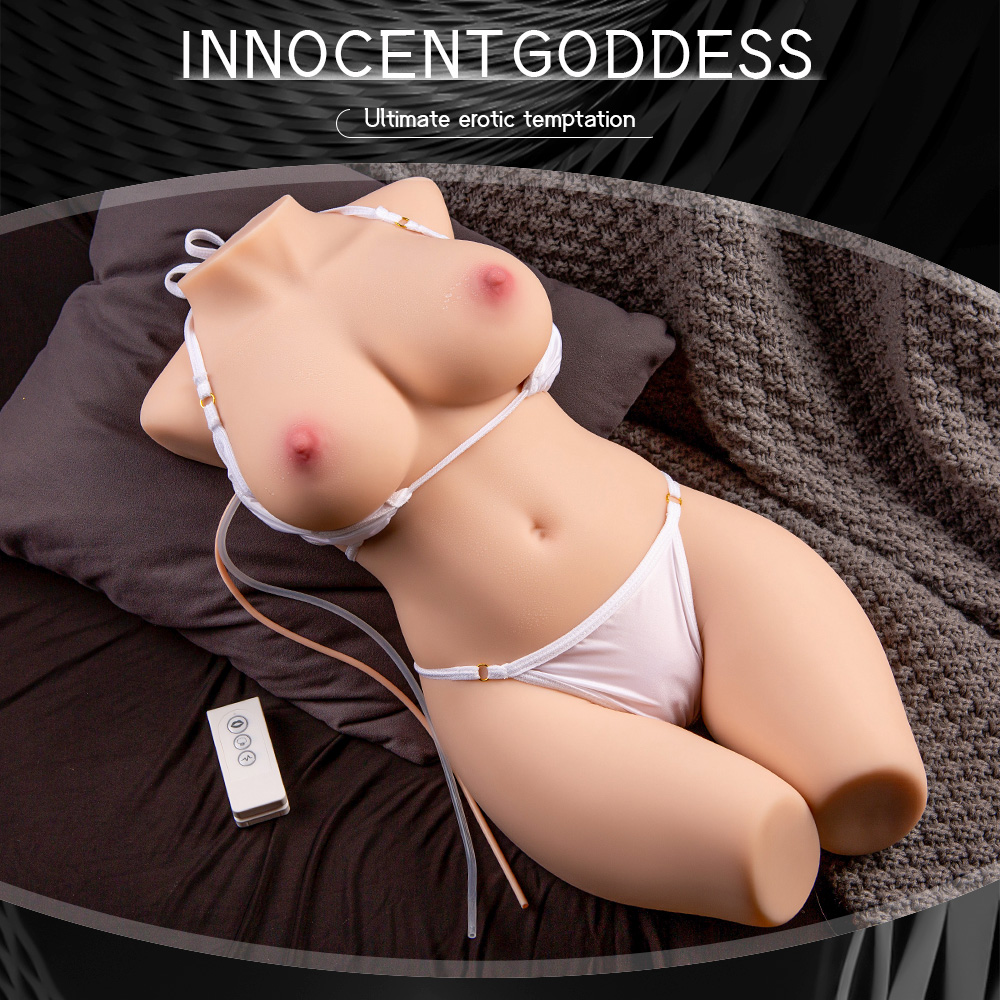 Your Perfectly Petite Pleasure Companion
Welcome to the world of Emilia, the ultimate petite pleasure seeker! Emilia has a stunning, petite figure that mimics the look and feel of a young, sweet, and tender woman. With soft bellies, naughty breasts, a sexy ass, and a sweet pussy, Emilia embodies the epitome of a beautiful, curvy woman. If you appreciate the allure of very shapely women, Emilia is the perfect choice for you!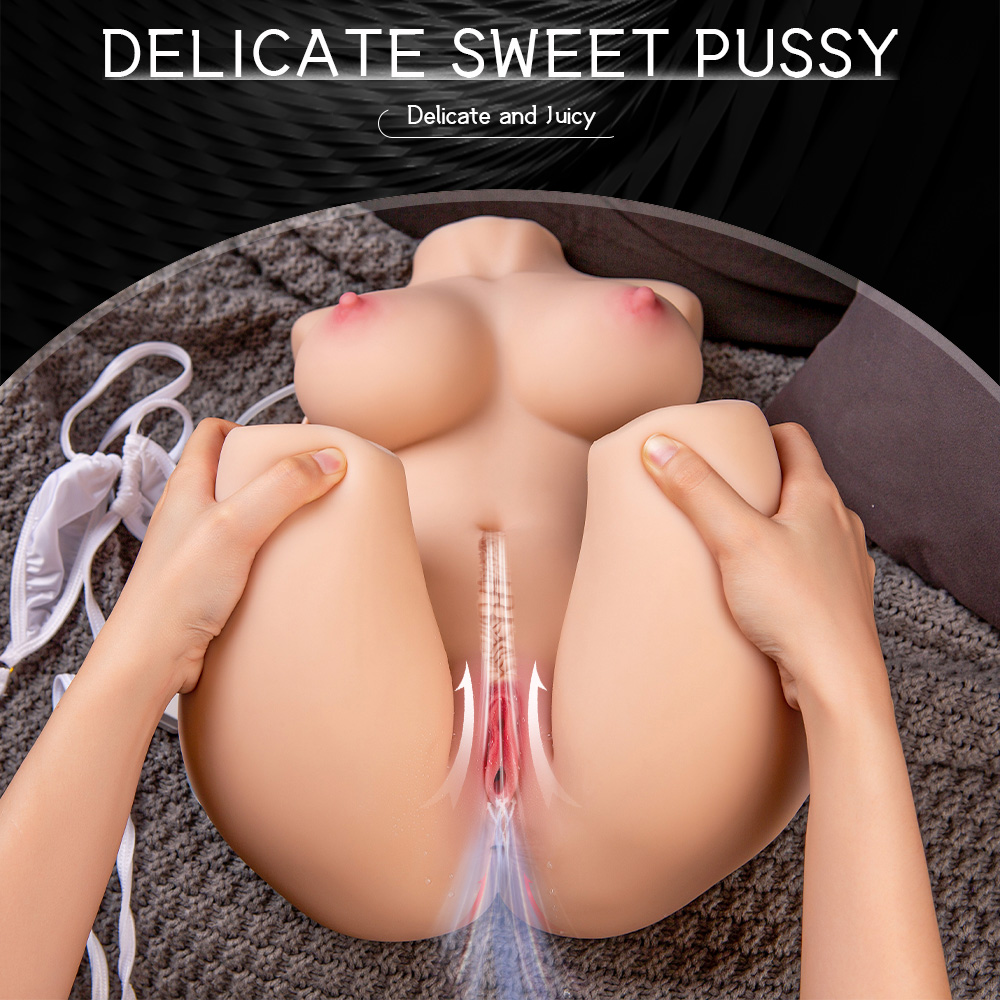 Emilia Will Help You Improve Your Sexual Stamina
This entry-level torso doll comes with long, moveable legs, allowing you to position her however desired. Even more interesting is that Emilia has five automatic sucking and vibrating frequency channels, offering a symphony of sensations that are sure to tantalize and tease. These features are designed to mimic the real thing, providing a realistic experience of your pleasure. Whether you want to enhance your endurance or explore new techniques, Emilia is the perfect companion to assist you on your journey!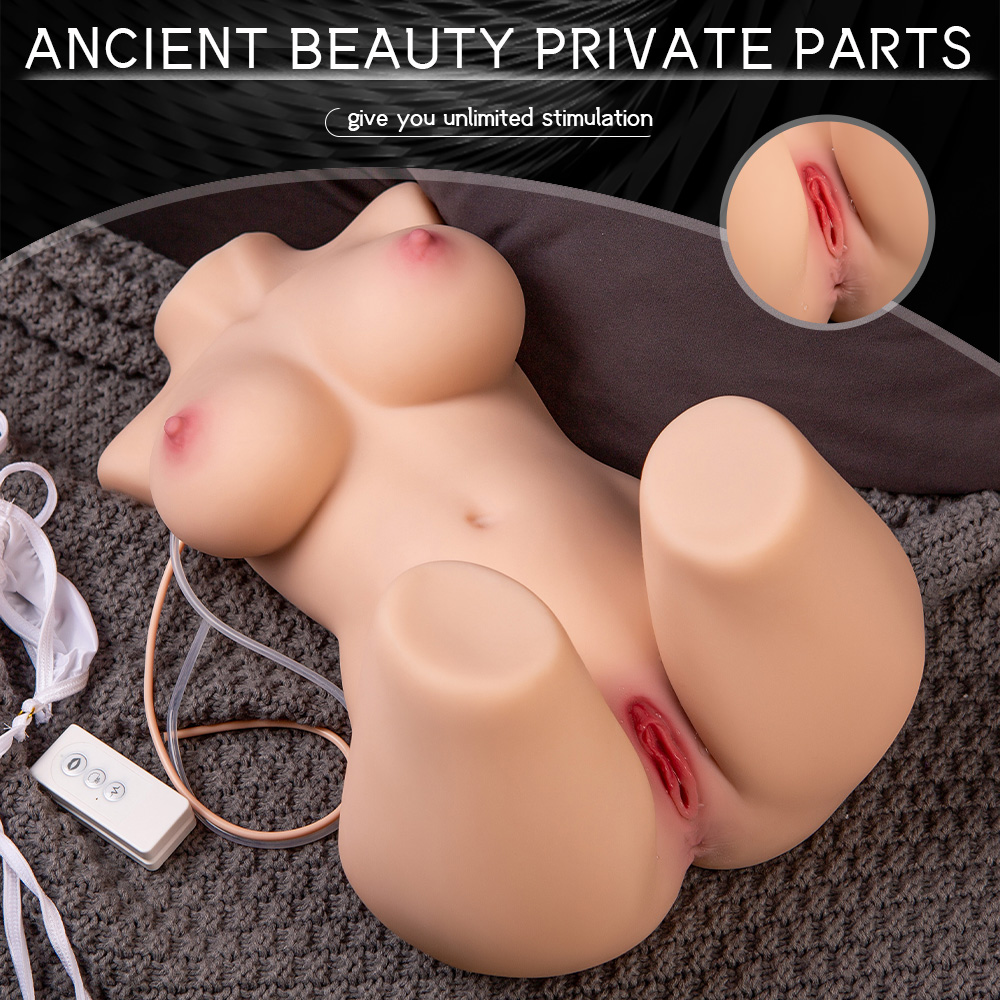 A 3-in-1 Pleasure Delight
Emilia is a 3-in-1 pleasure sex torso. Her full and juicy pussy lips beckon you, inviting you into a world of pure ecstasy! Despite her petite stature, Emilia offers all the functions you'd expect from a full-sized sex doll torso. This 1:1 scaled-down size female half-body sex doll torso provides more than just vaginal and anal sex. With Emilia, you can also indulge in breast sex. Designed to replicate the sensations of a real woman's pink pussy and anus, Emilia ensures a lifelike experience that will leave you breathless.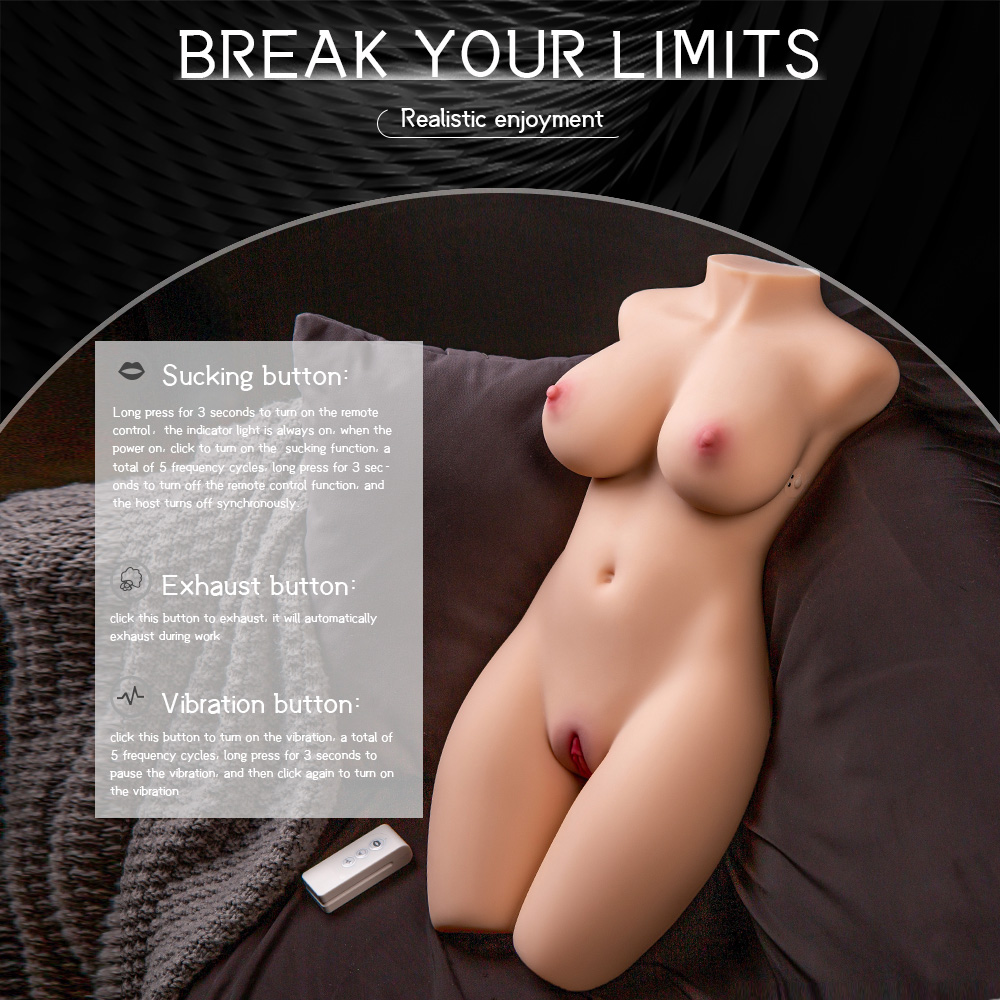 Take Control: Wireless Remote for Boundless Pleasure
Emilia comes with a wireless remote control that puts the power of pleasure in your hands. The wireless remote control has suck, exhaust, and vibration buttons. It will put you in charge, allowing you to customize the intensity and frequency of the sucking and vibration with just a click of a button. This innovative feature allows you to interact with Emilia effortlessly without additional downloads or complicated setups. Emilia is an intelligent girl. She actively teases and entices you to new heights of pleasure.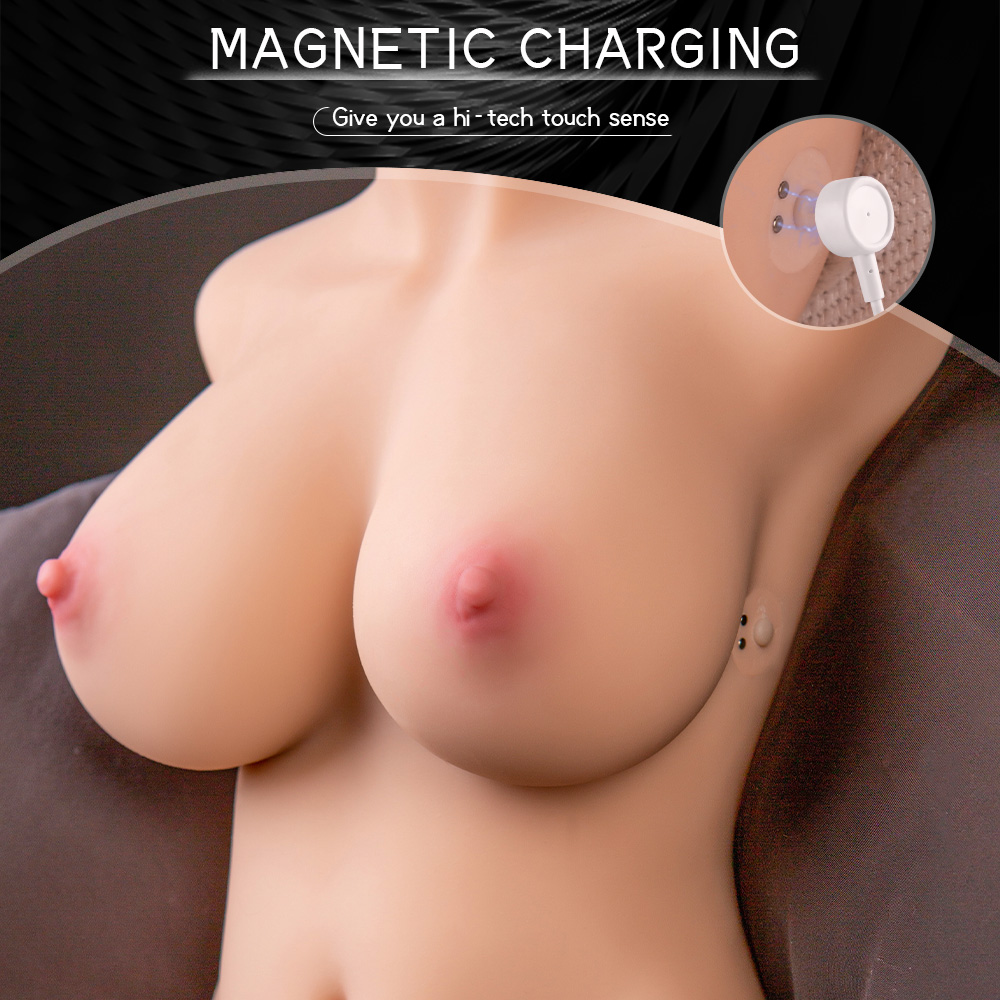 Effortless Charging: Magnetic Stability and Convenience
Emilia is designed for your convenience and ease of use. With magnetic charging, you can enjoy a stable and durable connection, ensuring your doll is always ready for action. The USB interface adds convenience, allowing for fast and hassle-free charging. Emilia is always prepared to fulfill your desires whenever you are.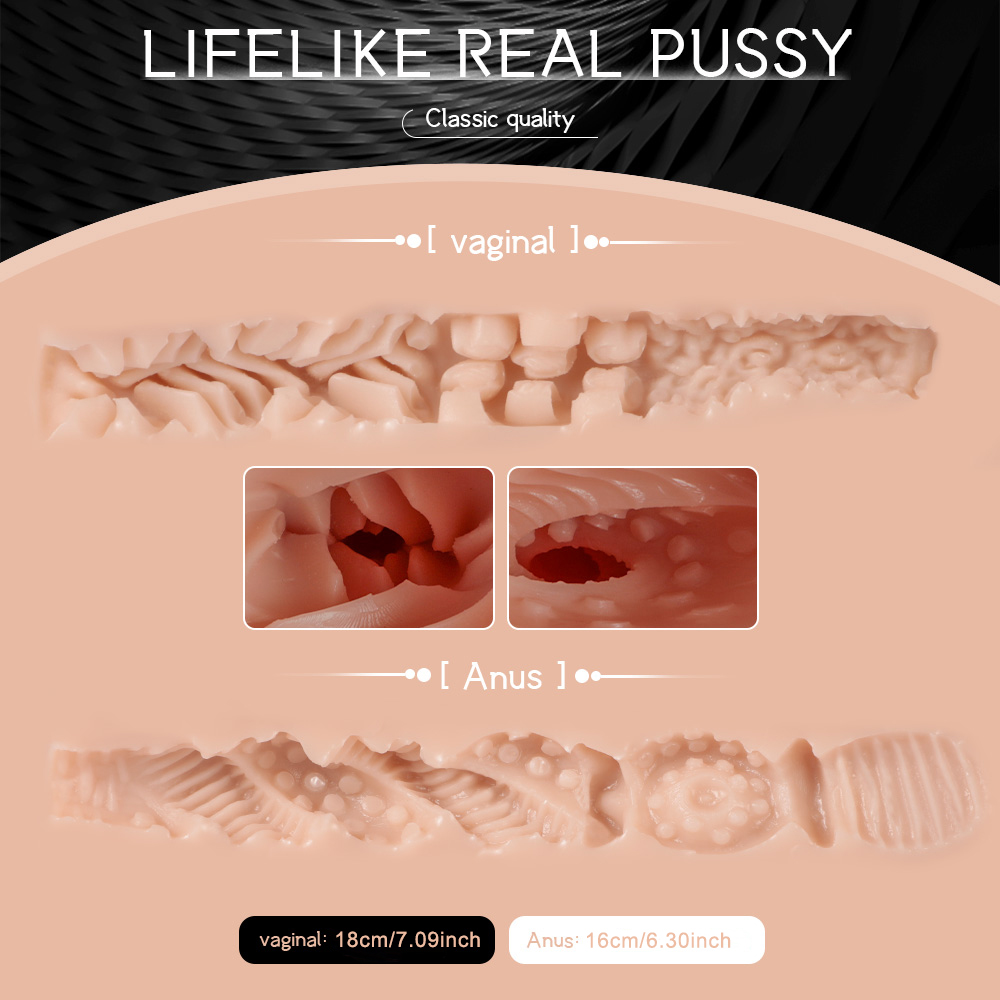 Two Super Real Channel With Different Textures
Emilia has two super-real channels: vaginal and anal. Her internal channel structure is filled with textured nodules and ridges, ensuring an incredibly lifelike experience. The 7.09" vaginal channel allows for deep penetration, while the 6.30" anal canal provides a soft suction power that will leave you craving more. Emilia is made of high-quality, soft, stretchy TPE material that is non-toxic, tasteless, and odorless, ensuring a comfortable fit for any penis size. Whether you seek regular sexual encounters or wish to exercise your stamina, Emilia is here to fulfill your desires.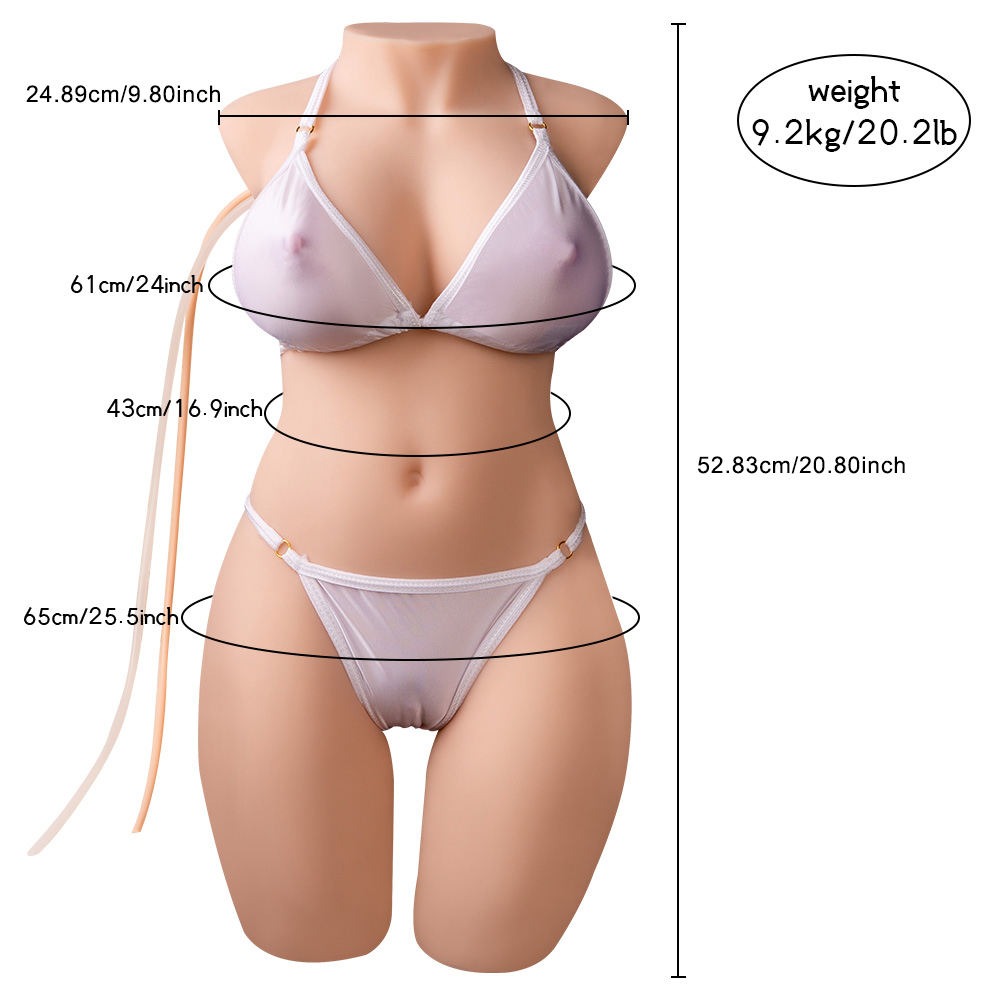 Measurements
Length: 20.80inch/52.83cm
Shoulder: 9.80inch/24.89cm
Bust: 24inch/61cm
Waist: 16.90inch/43cm
Hip Circumference: 25.50inch/65cm
Vaginal Depth: 18cm/7.09inch
Anal Depth: 16cm/6.30inch
Weight: 20.20lb/9.20kg
Material: Body Safe High-End TPE, Stainless Steel.